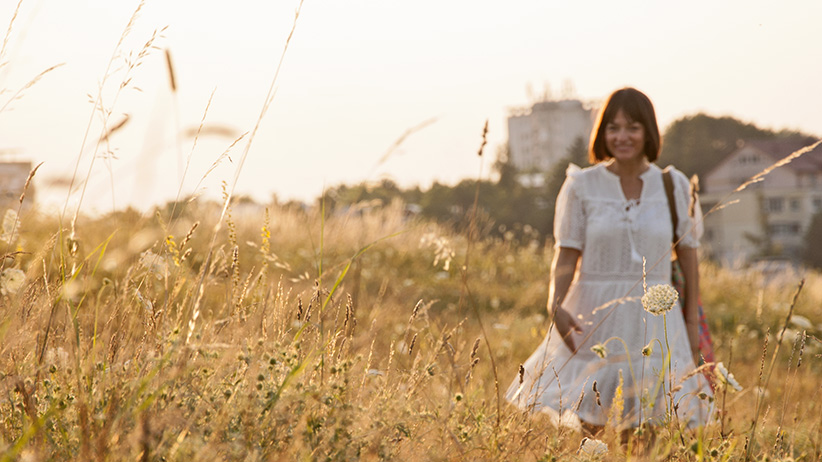 "Whenever you feel unloved, unimportant or insecure, remember to whom you belong…"(Ephesians 2:19-22) Yes! I remember reading these words many times. But I still didn't know to whom I belonged. All I knew was that I wanted to belong, but I did not know to whom." ~ Luminița D. Saviuc
Thirst to belong
There was a time when I no longer believed in men, love, or anything this world had to offer.  Exhausted by the endless games I saw people playing and the many lies they fed to one another, I just wanted to go somewhere far and forget that I am here. I wanted to escape. 
And I did!
I escaped in a world where everything seemed to be holy and perfect. A world where only monks and saints, and God, and those who played the role of holy seemed to be present… And I went full in.
Since the world no longer felt like the right place for me to be in, and men—the focus of my existence and the reason why I believed to be alive, no longer interested me, I imagined I was supposed to go to a monastery and give my life to God that way. Tired of being tired and in desperate need to forget the pains of the past, I began to think I was meant to become a nun.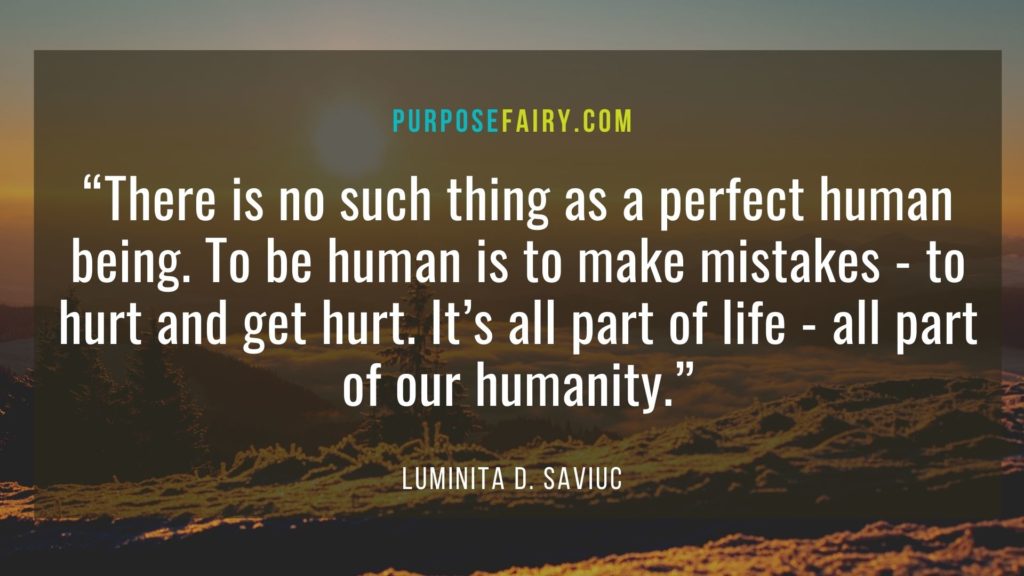 'I think I'm supposed to become a nun.' I thought to myself many times. 'I think I need to leave the world and follow God.'
But that wasn't the case. Because whenever I tried to move closer in that direction, I felt more of a push: get away from here, rather than a pull: come and join us. 
'So where am I supposed to go?' I caught myself crying many times. 'I can't function in the world. I can't be in a monastery. Where do I go from here? What should I do with myself? How am I supposed to live my life?'
Trying to find an answer, I eventually heard the soft and loving voice of this beautiful monk say to me: 'You are good where you are, Luminita…You are good where you are.'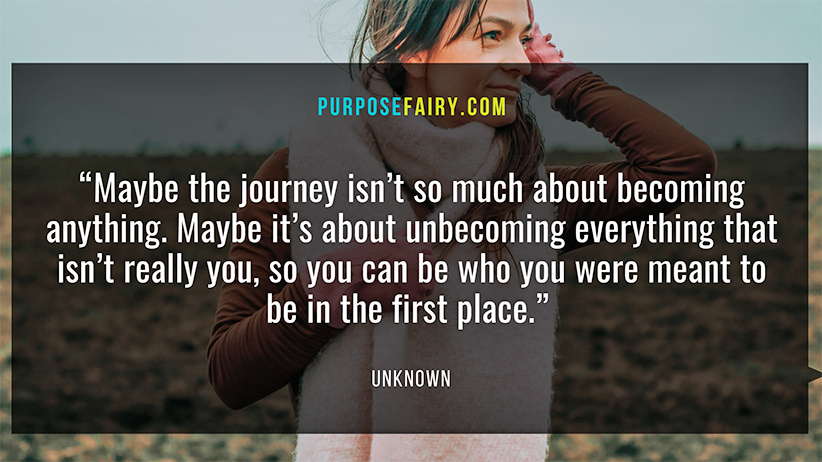 Remember to whom you belong
"Whenever you feel unloved, unimportant or insecure, remember to whom you belong." ~ Ephesians 2:19-22
We live in a world of duality; a world where everything seems either good or bad, right or wrong, up or down, black or white, male or female, holy or unholy. And this made things so darn painful for me. 
Desperately wanting to find my place, I felt torn in two: me and God; me against the world, and me against men! It was exhausting!
'Look what they did to me!' I began lamenting to my own self and everyone around me. 'Look how bad they treated me!  I am broken into a billion pieces and it's all because of them. It's all because of them!'
Thinking that it was me against the world, I made myself into a small little victim, and gave them power over me. They became like giants in my eyes and I became in my own sight as a grasshopper. And as a result, I was in their sight as a grasshopper…
History was repeating itself: it was me against the world once more.
"Whenever you feel unloved, unimportant or insecure, remember to whom you belong…" Yes! I remember reading these words many times. But I still didn't know to whom I belonged. All I knew was that I wanted to belong, but I did not know to whom.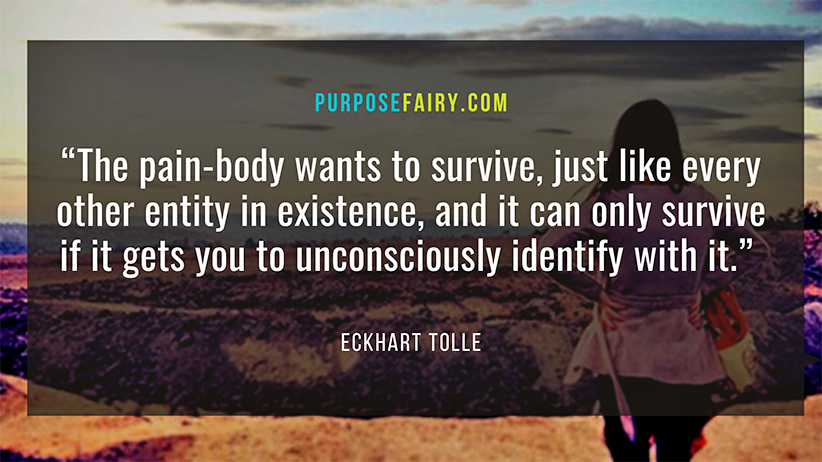 "Please… tell me who you are and what you want. And if you think those are simple questions, keep in mind that most people live their entire lives without arriving at an answer." ~ Gary Zukav
Who am I? Because I don't know anymore. I was raised to think I am a nobody, a worthless human being who had no right to exist, let alone be loved. That's what they told me. That's how they made me feel.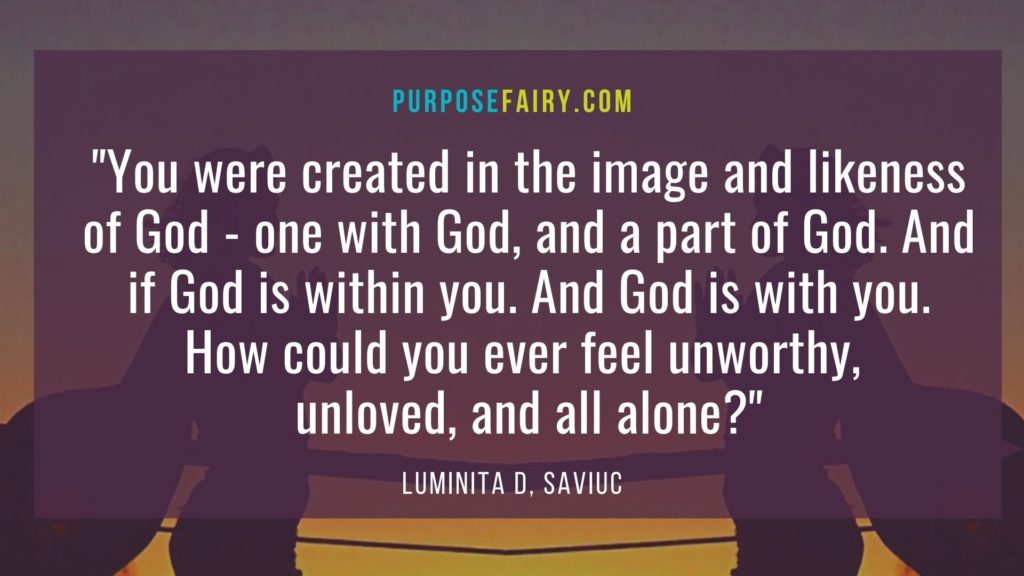 Over and over again I was told that there is nothing valuable in me; led to believe that I alone was nothing. And that if somebody ever dared to look at me, I owe them my life. I guess that's how I lost myself in my so-called love for men. 
I lost myself when I had my first relationship. And I lost myself after that as well. Every man that came my way, I lost myself to them. I became invisible so that they can have full power and dominion over me. 
What was I to do? They laid their eyes on me and made me feel seen. So I owed them my life. I was their property…
End of part 1…
In part 2 I will share more of my journey from agony, fear, pain and despair into gentleness, peace, safety, love and belongingness… How I learned to stop living based on the stories, lies and degrading programs of the past. And how I slowly became conscious and aware of my own true power, worth and real identity.
Comments