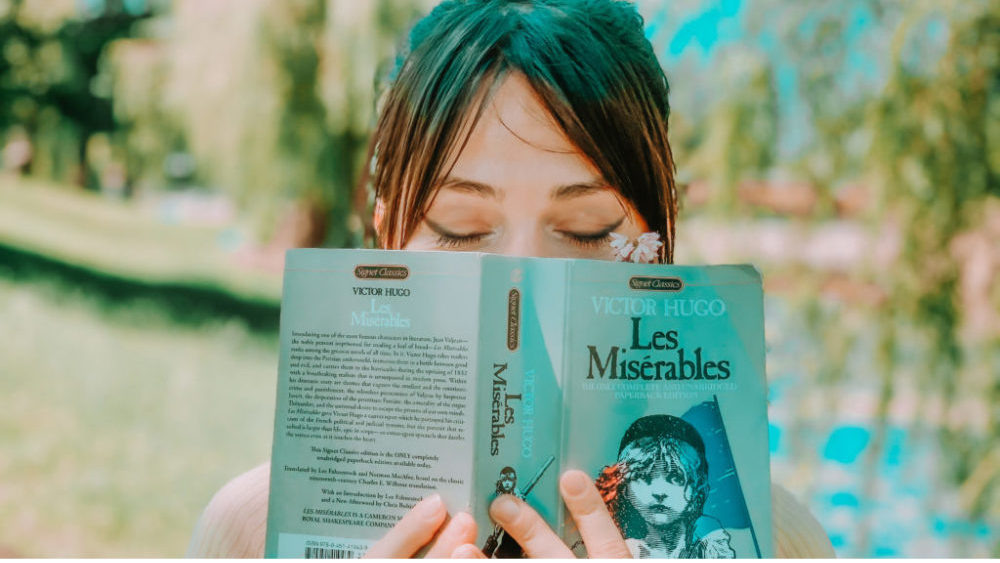 Book of the Week
by Gary Zukav
With the same extraordinary skill that he used to demystify scientific abstraction and the new physics, Gary Zukav, the award-winning author of The Dancing Wu Li Masters, here takes us on a brilliant and penetrating exploration of the new phase of evolution we have now entered.
With lucidity and elegance, Zukav explains that we are evolving from a species that pursues power based upon the perceptions of the five senses, external power, into a species that pursues authentic power, power that is based upon the perceptions and values of the spirit. He shows how the pursuit of external power has produced our survival-of-the-fittest understanding of evolution, generated conflict between lovers, communities, and superpowers, and brought us to the edge of destruction.
Using his scientist's eye and philosopher's heart, Zukav shows how infusing the activities of life with reverence, compassion, and trust makes them come alive with meaning and purpose. He illustrates how the emerging values of the spirit are changing marriages into spiritual partnerships, psychology into spiritual psychology, and transforming our everyday lives. The Seat of the Soul describes the remarkable journey to the spirit that each of us is on.
More Book Recommendations
by Gabor Mate
By the acclaimed author of In the Realm of Hungry Ghosts, a groundbreaking investigation into the causes of illness, a bracing critique of how our society breeds disease, and a pathway to health and healing.

In this revolutionary book, renowned physician Gabor Maté eloquently dissects how in Western countries that pride themselves on their healthcare systems, chronic illness and general ill health are on the rise. Nearly 70 percent of Americans are on at least one prescription drug; more than half take two. In Canada, every fifth person has high blood pressure. In Europe, hypertension is diagnosed in more than 30 percent of the population. And everywhere, adolescent mental illness is on the rise. So what is really "normal" when it comes to health?

Over four decades of clinical experience, Maté has come to recognize the prevailing understanding of "normal" as false, neglecting the roles that trauma and stress, and the pressures of modern-day living, exert on our bodies and our minds at the expense of good health.
For all our expertise and technological sophistication, Western medicine often fails to treat the whole person, ignoring how today's culture stresses the body, burdens the immune system, and undermines emotional balance. Now Maté brings his perspective to the great untangling of common myths about what makes us sick, connects the dots between the maladies of individuals and the declining soundness of society—and offers a compassionate guide for health and healing.
Cowritten with his son Daniel, The Myth Of Normal is Maté's most ambitious and urgent book yet.
by James Clear
The #1 New York Times bestseller. Over 10 million copies sold!

Tiny Changes, Remarkable Results
No matter your goals, Atomic Habits offers a proven framework for improving–every day. James Clear, one of the world's leading experts on habit formation, reveals practical strategies that will teach you exactly how to form good habits, break bad ones, and master the tiny behaviors that lead to remarkable results.
If you're having trouble changing your habits, the problem isn't you. The problem is your system. Bad habits repeat themselves again and again not because you don't want to change, but because you have the wrong system for change. You do not rise to the level of your goals. You fall to the level of your systems. Here, you'll get a proven system that can take you to new heights.
Clear is known for his ability to distill complex topics into simple behaviors that can be easily applied to daily life and work. Here, he draws on the most proven ideas from biology, psychology, and neuroscience to create an easy-to-understand guide for making good habits inevitable and bad habits impossible. Along the way, readers will be inspired and entertained with true stories from Olympic gold medalists, award-winning artists, business leaders, life-saving physicians, and star comedians who have used the science of small habits to master their craft and vault to the top of their field.
Learn how to:
make time for new habits (even when life gets crazy);
overcome a lack of motivation and willpower;
design your environment to make success easier;
get back on track when you fall off course;
…and much more.
Atomic Habits will reshape the way you think about progress and success, and give you the tools and strategies you need to transform your habits–whether you are a team looking to win a championship, an organization hoping to redefine an industry, or simply an individual who wishes to quit smoking, lose weight, reduce stress, or achieve any other goal.
by Jake Eagle LPC and Michael Amster MD
Discover a clinically proven way to reduce inflammation, stress, loneliness, and burnout while improving overall well-being
As lifelong meditators and mindfulness teachers, we confess we were almost embarrassed when we stumbled onto a 5–15 second shortcut to transcendence.  This idea ran counter to everything we knew about meditation before we began our research. But, yes, it is possible. It only requires accessing the powerful emotion of awe in ordinary, everyday life. The changes in our lives have been profound, and after seeing the results repeated again and again in our thousands of patients, clients, and study participants, we've proven that our shortcut, coined the A.W.E. Method, works.
—from the Preface
Research has proven that mindfulness improves well-being and reduces stress, anxiety, and pain. But for some, the practice itself feels challenging and inaccessible. That's where the A.W.E. Method comes in. In The Power of Awe, therapist Jake Eagle and chronic pain specialist Michael Amster, MD, share their extraordinary yet simple mindfulness practice that turns ordinary moments into awe-inducing experiences, helping you effortlessly achieve a heightened state of consciousness usually reserved for seasoned practitioners of mindfulness—all within a matter of seconds.
A.W.E. stands for Attention, Wait, Exhale and Expand, and the method is a five- to fifteen-second, three-step process—a type of "microdosing mindfulness," or a brief, informal mindfulness practice supported by research conducted at UC Berkeley. The A.W.E. Method quickly transports us into awe, an incredibly powerful emotion that produces wonderment and a heightened state of consciousness along with some remarkable changes in the mind and body that can improve health and wellness.
Experiencing awe does not require any demanding discipline or skills or "awesome" settings. The A.W.E. Method ensures that awe and its many benefits are accessible to you at any time, in any place—sitting at a stoplight, cooking a meal, petting an animal, or listening to a loved one's laugh.
by Peace Pilgrim
Peace Pilgrim walked and spoke continuously across America from 1953 until her death in 1981. "Walking until given shelter and fasting until given food," she carried a simple yet powerfully enduring message of peace. A few of her friends later gathered her writings and talks into this first-person account of her experiences and beliefs. Peace Pilgrim has become a spiritual classic, with over half a million copies in print in nine languages. Includes news clippings, questions and answers, photographs, index.
by Jay Shetty
The author of the #1 New York Times bestseller Think Like a Monk offers a revelatory guide to every stage of romance, drawing on ancient wisdom and new science.

Nobody sits us down and teaches us how to love. So we're often thrown into relationships with nothing but romance movies and pop culture to help us muddle through. Until now.

Instead of presenting love as an ethereal concept or a collection of cliches, Jay Shetty lays out specific, actionable steps to help you develop the skills to practice and nurture love better than ever before. He shares insights on how to win or lose together, how to define love, and why you don't break in a break-up. Inspired by Vedic wisdom and modern science, he tackles the entire relationship cycle, from first dates to moving in together to breaking up and starting over. And he shows us how to avoid falling for false promises and unfulfilling partners.

By living Jay Shetty's eight rules, we can all love ourselves, our partner, and the world better than we ever thought possible.
by Dale Carnegie
Carnegie says in the preface to How to Stop Worrying and Start Living that he wrote it because he "was one of the unhappiest lads in New York". He said that he made himself sick with worry because he hated his position in life, which he attributes to wanting to figure out how to stop worrying. The book's goal is to lead the reader to a more enjoyable and fulfilling life, helping them to become more aware of, not only themselves, but others around them.
Carnegie tries to address the everyday nuances of living, in order to get the reader to focus on the more important aspects of life. It is now a world-famous, self-help book amongst many people. ABOUT THE AUTHOR:- Dale Breckenridge Carnegie was a well-known American writer and lecturer, as well as the developer of famous courses in self-improvement, salesmanship, corporate training, public speaking and interpersonal skills.
He was the author of How to Win Friends and Influence People, first published in 1936, a massive bestseller that remains popular even today. He also wrote a biography of Abraham Lincoln, titled Lincoln the Unknown, as well as several other books. Dale Carnegie was born as Dale Carnagey on November 24, 1888, in Maryville, Missouri. His parents, James William and Amanda Elizabeth Carnagey, were impoverished farmers.
Dale Carnegie worked as a traveling salesman before teaching public speaking at YMCA. He taught his students how to interview well, make persuasive presentations and forge positive relationships.Within two years, the courses had achieved such popularity that Carnegie moved them out of the YMCA and founded his own Dale Carnegie Institute to accommodate the growing number of students.
by Rabindranath Tagore
A compilation of the Nobel laureates literary masterpieces, this exquisitely designed leather-bound edition with gold gilded edges contains the English translations of his twenty-five classic short stories namely The River Stairs, The Postmaster, The Cabuliwallah, Living or Dead?, The Supreme Night, The Home-Coming, The Hungry Stones, The Auspicious Vision, Master Mashai, and Mashi among others. Also included is Gitanjali, his most celebrated collection of poetry; My Reminiscences, his memoir; and the well-known novel, The Home and The World. A small editorial note precedes each work.
by Hector Garcia
"Workers looking for more fulfilling positions should start by identifying their ikigai." ―Business Insider
 
"One of the unintended—yet positive—consequences of the [pandemic] is that it is forcing people to reevaluate their jobs, careers, and lives. Use this time wisely, find your personal ikigai, and live your best life." ―Forbes

Find your ikigai (pronounced ee-key-guy) to live longer and bring more meaning and joy to all your days.
"Only staying active will make you want to live a hundred years." —Japanese proverb

According to the Japanese, everyone has an ikigai—a reason for living. And according to the residents of the Japanese village with the world's longest-living people, finding it is the key to a happier and longer life. Having a strong sense of ikigai—where what you love, what you're good at, what you can get paid for, and what the world needs all overlap—means that each day is infused with meaning. It's the reason we get up in the morning.
It's also the reason many Japanese never really retire (in fact there's no word in Japanese that means retire in the sense it does in English): They remain active and work at what they enjoy, because they've found a real purpose in life—the happiness of always being busy.
In researching this book, the authors interviewed the residents of the Japanese village with the highest percentage of 100-year-olds—one of the world's Blue Zones. Ikigai reveals the secrets to their longevity and happiness: how they eat, how they move, how they work, how they foster collaboration and community, and—their best-kept secret—how they find the ikigai that brings satisfaction to their lives. And it provides practical tools to help you discover your own ikigai. Because who doesn't want to find happiness in every day?
by Dalai Lama and Howard Cutler
Blending common sense and modern psychiatry, The Art of Happiness in a Troubled World applies Buddhist tradition to twenty-first-century struggles in a relevant way. The result is a wise approach to dealing with human problems that is both optimistic and realistic, even in the most challenging times.
How can we expect to find happiness and meaning in our lives when the modern world seems such an unhappy place?
His Holiness the Dalai Lama has suffered enormously throughout his life, yet he always seems to be smiling and serene. How does he do it? In The Art of Happiness in a Troubled World, Dr. Cutler walks readers through the Dalai Lama's philosophy on how to achieve peace of mind and come to terms with life's inherent suffering.
Together, the two examine the roots of many of the problems facing the world and show us how we can approach these calamities in a way that alleviates suffering, and helps us along in our personal quests to be happy.
Through stories, meditations, and in-depth conversations, the Dalai Lama teaches readers to identify the cultural influences and ways of thinking that lead to personal unhappiness, making sense of the hardships we face personally, as well as the afflictions suffered by others.
by Dalai Lama and Howard Cutler
An updated edition of a beloved classic, the original book on happiness, with new material from His Holiness the Dalai Lama and Dr. Howard Cutler.

Nearly every time you see him, he's laughing, or at least smiling. And he makes everyone else around him feel like smiling. He's the Dalai Lama, the spiritual and temporal leader of Tibet, a Nobel Prize winner, and a hugely sought-after speaker and statesman. Why is he so popular? Even after spending only a few minutes in his presence you can't help feeling happier.

If you ask him if he's happy, even though he's suffered the loss of his country, the Dalai Lama will give you an unconditional yes. What's more, he'll tell you that happiness is the purpose of life, and that the very motion of our life is toward happiness. How to get there has always been the question. He's tried to answer it before, but he's never had the help of a psychiatrist to get the message across in a context we can easily understand.

The Art of Happiness is the book that started the genre of happiness books, and it remains the cornerstone of the field of positive psychology.

Through conversations, stories, and meditations, the Dalai Lama shows us how to defeat day-to-day anxiety, insecurity, anger, and discouragement. Together with Dr. Howard Cutler, he explores many facets of everyday life, including relationships, loss, and the pursuit of wealth, to illustrate how to ride through life's obstacles on a deep and abiding source of inner peace. Based on 2,500 years of Buddhist meditations mixed with a healthy dose of common sense, The Art of Happiness is a book that crosses the boundaries of traditions to help readers with difficulties common to all human beings.
After being in print for ten years, this book has touched countless lives and uplifted spirits around the world.
How to Talk to Anyone: 92 Little Tricks for Big Success in Relationships
by Leil Lowndes
"You'll not only break the ice, you'll melt it away with your new skills." Larry King
"The lost art of verbal communication may be revitalized by Leil Lowndes." Harvey McKay, author of "How to Swim with the Sharks Without Being Eaten Alive"
What is that magic quality makes some people instantly loved and respected? Everyone wants to be their friend (or, if single, their lover!) In business, they rise swiftly to the top of the corporate ladder. What is their "Midas touch?"
What it boils down to is a more skillful way of dealing with people.
The author has spent her career teaching people how to communicate for success. In her book How to Talk to Anyone (Contemporary Books, October 2003) Lowndes offers 92 easy and effective sure fire success techniques she takes the reader from first meeting all the way up to sophisticated techniques used by the big winners in life. In this information packed book you'll find:
9 ways to make a dynamite first impression
14 ways to master small talk, "big talk," and body language
14 ways to walk and talk like a VIP or celebrity
6 ways to sound like an insider in any crowd
7 ways to establish deep subliminal rapport with anyone
9 ways to feed someone's ego (and know when NOT to!)
11 ways to make your phone a powerful communications tool
15 ways to work a party like a politician works a room
7 ways to talk with tigers and not get eaten alive
In her trademark entertaining and straight shooting style, Leil gives the techniques catchy names so you'll remember them when you really need them, including: "Rubberneck the Room," "Be a Copyclass," "Come Hither Hands," "Bare Their Hot Button," "The Great Scorecard in the Sky," and "Play the Tombstone Game," for big success in your social life, romance, and business.
How to Talk to Anyone, which is an update of her popular book, Talking the Winner's Way (see the 5 star reviews of the latter) is based on solid research about techniques that work!
By the way, don't confuse How to Talk to Anyone with one of Leil's previous books, How to Talk to Anybody About Anything. This one is completely different!
The Relationship Cure: A 5 Step Guide to Strengthening Your Marriage, Family, and Friendships
by John Gottman
From the country's foremost relationship expert and New York Times bestselling author Dr. John M. Gottman comes a powerful, simple five-step program, based on twenty years of innovative research, for greatly improving all of the relationships in your life—with spouses and lovers, children, siblings, and even your colleagues at work.

Gottman provides the tools you need to make your relationships thrive. In The Relationship Cure, Dr. Gottman:

– Reveals the key elements of healthy relationships, emphasizing the importance of what he calls "emotional connection"
– Introduces the powerful new concept of the emotional "bid," the fundamental unit of emotional connection
– Provides remarkably empowering tools for improving the way you bid for emotional connection and how you respond to others' bids
– And more!

Packed with fascinating questionnaires and exercises developed in his therapy, The Relationship Cure offers a simple but profound program that will fundamentally transform the quality of all of the relationships in your life.
A New Earth: Awakening to Your Life's Purpose
by Eckhart Tolle
Building on the astonishing success of The Power of Now, Eckhart Tolle presents readers with an honest look at the current state of humanity: He implores us to see and accept that this state, which is based on an erroneous identification with the egoic mind, is one of dangerous insanity.
Tolle tells us there is good news, however. There is an alternative to this potentially dire situation. Humanity now, perhaps more than in any previous time, has an opportunity to create a new, saner, more loving world. This will involve a radical inner leap from the current egoic consciousness to an entirely new one.
In illuminating the nature of this shift in consciousness, Tolle describes in detail how our current ego-based state of consciousness operates. Then gently, and in very practical terms, he leads us into this new consciousness. We will come to experience who we truly are—which is something infinitely greater than anything we currently think we are—and learn to live and breathe freely.
by Simon Sinek
The inspiring, life-changing bestseller by the author of LEADERS EAT LAST and TOGETHER IS BETTER.

In 2009, Simon Sinek started a movement to help people become more inspired at work, and in turn inspire their colleagues and customers. Since then, millions have been touched by the power of his ideas, including more than 28 million who've watched his TED Talk based on START WITH WHY — the third most popular TED video of all time.

Sinek starts with a fundamental question: Why are some people and organizations more innovative, more influential, and more profitable than others? Why do some command greater loyalty from customers and employees alike? Even among the successful, why are so few able to repeat their success over and over?

People like Martin Luther King Jr., Steve Jobs, and the Wright Brothers had little in common, but they all started with WHY. They realized that people won't truly buy into a product, service, movement, or idea until they understand the WHY behind it.

START WITH WHY shows that the leaders who've had the greatest influence in the world all think, act, and communicate the same way — and it's the opposite of what everyone else does. Sinek calls this powerful idea The Golden Circle, and it provides a framework upon which organizations can be built, movements can be led, and people can be inspired. And it all starts with WHY.
by Jim Holtje
A guide to crafting unforgettable, attention-grabbing business communications-from speeches and letters to business plans-using stories from the world's top business leaders.
The world's foremost business leaders are also great storytellers. For example, industry titan Jack Welch has told how his mother instilled enough tough love and confidence in him to overcome the fact that he was the shortest kid in his class and had a severe stutter. Jeff Bezos, the founder of Amazon.com, often tells a story of setting up the company's first office in a converted garage.
The Power of Storytelling collects the best of these stories, which readers can use to strengthen their own communication. It's an easy-to-use reference for anyone who needs to lead, inspire, and motivate an audience in a business setting, whether they're writing speeches, pep talks, interview talking points, employee letters, or Op- Eds. With anecdotes from Bill Gates, Sam Walton, Ted Turner, Steve Jobs, and many more, this is an inspiring and immensely useful tool.
by Dr. Wayne Dyer
"When you change the way you look at things, the things you look at change."
This was something Dr. Wayne Dyer said often, and it was the inspiration for this book. The material contained within is taken from speeches and presentations he gave to many varied audiences, over many years. Yet it seemed that no matter who he talked to, he returned to a few themes over and over again, and these themes are woven throughout the pages of Happiness Is the Way.
As Wayne will show you, there is no magic potion for getting what you want from life. All you could ever want or need can be found inside of you–you simply need to learn to reframe your thinking. No matter what your present circumstances are, you have the power to overcome them.
This book will show you the impact of your attitudes, choices, and expectations, leading you to a great sense of empowerment; help you recognize how you are likely much more successful than you ever realized, regardless of the challenges you may be facing; and illuminate the importance of a personal mission.
It also includes specific questions and journal exercises to help you chart the way to the life you've dreamed of. In the process, you'll discover that you contain the seeds for greatness within, leading you to a life of true happiness.
by Admiral William H. McRaven
Based on a Navy SEAL's inspiring graduation speech, this #1 New York Times bestseller of powerful life lessons "should be read by every leader in America" (Wall Street Journal).

If you want to change the world, start off by making your bed.

On May 17, 2014, Admiral William H. McRaven addressed the graduating class of the University of Texas at Austin on their Commencement day. Taking inspiration from the university's slogan, "What starts here changes the world," he shared the ten principles he learned during Navy Seal training that helped him overcome challenges not only in his training and long Naval career, but also throughout his life; and he explained how anyone can use these basic lessons to change themselves-and the world-for the better.

Admiral McRaven's original speech went viral with over 10 million views. Building on the core tenets laid out in his speech, McRaven now recounts tales from his own life and from those of people he encountered during his military service who dealt with hardship and made tough decisions with determination, compassion, honor, and courage. Told with great humility and optimism, this timeless book provides simple wisdom, practical advice, and words of encouragement that will inspire readers to achieve more, even in life's darkest moments.

"Powerful." —USA Today

"Full of captivating personal anecdotes from inside the national security vault." —Washington Post

"Superb, smart, and succinct." —Forbes
by Ed Mylett
You're one more intentional thought and action away from discovering your best life
In The Power of One More, renowned keynote speaker and performance expert Ed Mylett draws on 30 years of experience as an entrepreneur and coach to top athletes, entertainers, and business executives to reveal powerful strategies to help you live an extraordinary "one more" life.
In The Power of One More, you'll:
Learn why you're closer to your dreams and goals than you think and why using The Power of One More strategies will help you cross the finish line in whatever race you're running
Understand the psychology and science of how to use The Power of One More in every part of your life to help you solve problems and achieve levels of success you never thought possible
Discover time-tested and unique solutions to challenges that will remove the mental roadblocks you've been battling for years
Perfect for anyone who wants more bliss, wealth, or better relationships, The Power of One More is an indispensable roadmap to realizing and exceeding your personal and professional goals by tapping into the superpowers and gifts you already have inside you.
by Anne Frank
by Masaru Emoto
'The Hidden Messages in Water' is an eye-opening theory showing how water is deeply connected to our individual and collective consciousness. Drawing on his own research, Dr Masaru Emoto describes the ability of water to absorb, hold and even retransmit human feelings and emotions.
by Vanessa van Edwards
Do you feel awkward at networking events? Do you wonder what your date really thinks of you? Do you wish you could decode people? You need to learn the science of people.
 
As a human behavior hacker, Vanessa Van Edwards created a research lab to study the hidden forces that drive us. And she's cracked the code. In Captivate, she shares shortcuts, systems, and secrets for taking charge of your interactions at work, at home, and in any social situation. These aren't the people skills you learned in school. This is the first comprehensive, science backed, real life manual on how to captivate anyone—and a completely new approach to building connections.
Just like knowing the formulas to use in a chemistry lab, or the right programming language to build an app, Captivate provides simple ways to solve people problems. You'll learn, for example…
How to work a room: Every party, networking event, and social situation has a predictable map. Discover the sweet spot for making the most connections.
How to read faces: It's easier than you think to speed-read facial expressions and use them to predict people's emotions.
How to talk to anyone: Every conversation can be memorable—once you learn how certain words generate the pleasure hormone dopamine in listeners.
When you understand the laws of human behavior, your influence, impact, and income will increase significantly. What's more, you will improve your interpersonal intelligence, make a killer first impression, and build rapport quickly and authentically in any situation—negotiations, interviews, parties, and pitches. You'll never interact the same way again.
by Lisa Bilyeu
An inspiring and laugh-out-loud guide to building the kind of confidence it really takes to live the life of your dreams, from Impact Theory cofounder and growth mindset guru Lisa Bilyeu.

Author Lisa Bilyeu grew up in London, where she was always told her dreams of Hollywood were a little too big for a girl. After all, in her traditional Greek culture, who cared about prestigious awards when you could be a housewife? Lisa, that's who. Lisa cared. Except after graduating from college, meeting the man of her dreams, and moving to Los Angeles, a housewife was exactly what Lisa became—for eight frikin' years! How the heck did that happen?

Radical Confidence is the story of how Lisa unpaused her life to cofound a company that went from zero to a billion dollars in just five years and become a leader in the world of personal development. Transforming herself with a growth mindset, Lisa learned to face her insecurities and inadequacies, embrace new challenges, solve her own problems, tell her negative voice to shut the eff up, and become the hero of her own life by life-hacking her way to feeling confident.

Radical Confidence is a deeply personal memoir filled with insight and practical tools for honest self-assessment, mastering emotions, and staying motivated. With humor, honesty, and Lisa's beloved hilarious voice, this book teaches you how to be driven by your insecurities to create the life of your dreams.
by John C. Maxwell
In this inspiring guide to successful leadership, New York Times bestselling author John C. Maxwell shares his tried and true principles for maximum personal growth.
Are there tried and true principles that are always certain to help a person grow? John Maxwell says the answer is yes. He has been passionate about personal development for over fifty years, and for the first time, he teaches everything he has gleaned about what it takes to reach our potential. In the way that only he can communicate, John teaches . . .
The Law of the Mirror: You Must See Value in Yourself to Add Value to Yourself
The Law of Awareness: You Must Know Yourself to Grow Yourself
The Law of Modeling: It's Hard to Improve When You Have No One But Yourself to Follow
The Law of the Rubber Band: Growth Stops When You Lose the Tension Between Where You are and Where You Could Be
The Law of Contribution: Developing Yourself Enables You to Develop Others
This third book in John Maxwell's Laws series (following the 2-million seller The 21 Irrefutable Laws of Leadership and The 17 Indisputable Laws of Teamwork) will help you become a lifelong learner whose potential keeps increasing and never gets "used up."
by John Gottman
NEW YORK TIMES BESTSELLER • Over a million copies sold! "An eminently practical guide to an emotionally intelligent—and long-lasting—marriage."—Daniel Goleman, author of Emotional Intelligence

The Seven Principles for Making Marriage Work has revolutionized the way we understand, repair, and strengthen marriages. John Gottman's unprecedented study of couples over a period of years has allowed him to observe the habits that can make—and break—a marriage. Here is the culmination of that work: the seven principles that guide couples on a path toward a harmonious and long-lasting relationship.
 
Straightforward yet profound, these principles teach partners new approaches for resolving conflicts, creating new common ground, and achieving greater levels of intimacy. Gottman offers strategies and resources to help couples collaborate more effectively to resolve any problem, whether dealing with issues related to sex, money, religion, work, family, or anything else.
 
Packed with new exercises and the latest research out of the esteemed Gottman Institute, this revised edition of The Seven Principles for Making Marriage Work is the definitive guide for anyone who wants their relationship to attain its highest potential.
Evy Poumpoura
Former Secret Service agent and star of Bravo'sSpy Games Evy Poumpouras shares lessons learned from protecting presidents, as well insights and skills from the oldest and most elite security force in the world to help you prepare for stressful situations, instantly read people, influence how you are perceived, and live a more fearless life.
Becoming Bulletproof means transforming yourself into a stronger, more confident, and more powerful person. Evy Poumpouras—former Secret Service agent to three presidents and one of only five women to receive the Medal of Valor—demonstrates how we can overcome our everyday fears, have difficult conversations, know who to trust and who might not have our best interests at heart, influence situations, and prepare for the unexpected.
When you have become bulletproof, you are your best, most courageous, and most powerful version of you. Poumpouras shows us that ultimately true strength is found in the mind, not the body.
Courage involves facing our fears, but it is also about resilience, grit, and having a built-in BS detector and knowing how to use it. In Becoming Bulletproof, Poumpouras demonstrates how to heighten our natural instincts to employ all these qualities and move from fear to fearlessness.
by Tom Butler-Bowdon
From Aristotle to Wittgenstein, 50 Philosophy Classics provides a lively entry point to "The King of Disciplines," helping readers comprehend key questions – and possible answers – at the center of human existence.
For over 2,000 years, philosophy has been our best guide to the experience of being human, and the true nature of reality.
From Aristotle, Plato, Epicurus, Confucius, Cicero and Heraclitus in ancient times to 17th century rationalists Descartes, Leibniz and Spinoza, from 20th-century greats Jean-Paul Sartre, Jean Baudrillard and Simone de Beauvoir to contemporary thinkers Michael Sandel, Peter Singer and Slavoj Zizek, 50 Philosophy Classics explores key writings that have shaped the discipline and had an impact on the real world.
Philosophy can no longer be confined to academia, and 50 Philosophy Classics shows how powerful it can be as a tool for opening our minds and helping us think. Whether you are fascinated or daunted by the big questions of how to think, how to be, how to act and how to see, this is the perfect introduction to some of humanity's greatest minds and their landmark books.
by Claudia Hammond
Today busyness has become a badge of honour. We want to say we're busy, yet at the same time we feel exhausted. Instead, we should start taking rest seriously as a method of self-care and this book can help us to work out how.
The Art of Rest draws on ground-breaking research Claudia Hammond collaborated on―'The Rest Test': the largest global survey into rest ever undertaken, which was completed by 18,000 people across 135 different countries. Much of value has been written about sleep, but rest is different; it is how we unwind, calm our minds, and recharge our bodies. And, as the survey revealed, how much rest you get is directly linked to your sense of well-being.
Counting down through the top ten activities which people find most restful, Hammond explains why rest matters, examines the science behind the results to establish what really works, and offers a roadmap for a new, more restful and balanced life.
More Book Recommendations
by Bob Blaisdell
The most eloquent of American presidents, Lincoln seemed to have a comment—sagacious or humorous—on just about anything that mattered. This concise compendium offers his astute observations on a variety of subjects—from women to warfare. Nearly 400 quotations include such thought-provoking and memorable remarks as:
Bad promises are better broken than kept.

Marriage is neither heaven nor hell; it is simply purgatory.

Whenever I hear anyone arguing for slavery, I feel a strong impulse to see it tried on him personally.

Quotations are arranged chronologically within such topics as family and friends, the law, politics and the presidency, story-telling, religion, and morality. Students, writers, public speakers, and other readers will find this thought-provoking and entertaining volume an excellent introduction to the sixteenth president's wit, common sense, and insight.
by Leo Buscaglia
LIVING, LOVING AND LEARNING is a delightful collection of Dr. Buscaglia's informative and amusing lectures, which were delivered worldwide between 1970 and 1981. This inspirational treasure is for all those eager to accept the challenge of life and to profit from the wonder of love.
by Erich Fromm
The renowned psychoanalyst and social philosopher Erich Fromm has helped millions of men and women achieve rich, productive lives by developing their hidden capacities for love. In this astonishingly frank and candid book, he explores the ways in which this extraordinary emotion can alter the whole course of your life.
Most of us are unable to develop our capacities for love on the only level that really counts—a love that is compounded of maturity, self-knowledge, and courage. Learning to love, like other arts, demands practice and concentration. Even more than any other art it demands genuine insight and understanding.
In this classic work, Fromm explores love in all its aspects–not only romantic love, steeped in false conceptions and lofty expectations, but also love of parents, children, brotherly love, erotic love, self-love, and the love of God.
by Daniel P. Keating
Why are we the way we are? Why do some of us find it impossible to calm a quick temper or to shake anxiety? The debate has always been divided between nature and nurture, but as psychology professor Daniel P. Keating demonstrates in Born Anxious, new DNA science points to a third factor that allows us to inherit both the nature and the nurture of previous generations―with significant consequences.
Born Anxious introduces a new word into our lexicon: "methylated." It's short for "epigenetic methylation," and it offers insight into behaviors we have all observed but never understood―the boss who goes ballistic at the slightest error; the infant who can't be calmed; the husband who can't fall asleep at night.
In each case, because of an exposure to environmental adversity in utero or during the first year of life, a key stress system has been welded into the "on" position by the methylation process, predisposing the child's body to excessive levels of the stress hormone cortisol. The effect: lifelong, unrelenting stress and its consequences–from school failure to nerve-wracking relationships to early death.
Early adversity happens in all levels of society but as income gaps widen, social inequality and fear of the future have become the new predators; in Born Anxious, Daniel P. Keating demonstrates how we can finally break the cycle.
by Dr. Gabor Mate
Scattered Minds explodes the myth of attention deficit disorder as genetically based – and offers real hope and advice for children and adults who live with the condition.
Gabor Maté is a revered physician who specializes in neurology, psychiatry and psychology – and himself has ADD. With wisdom gained through years of medical practice and research, Scattered Minds is a must-read for parents – and for anyone interested how experiences in infancy shape the biology and psychology of the human brain.
Scattered Minds:
Demonstrates that ADD is not an inherited illness, but a reversible impairment and developmental delay
Explains that in ADD, circuits in the brain whose job is emotional self-regulation and attention control fail to develop in infancy – and why
Shows how 'distractibility' is the psychological product of life experience
Allows parents to understand what makes their ADD children tick, and adults with ADD to gain insights into their emotions and behaviours
Expresses optimism about neurological development even in adulthood
Presents a programme of how to promote this development in both children and adults
by Napoleon Hill
Think and Grow Rich has been called the "Granddaddy of All Motivational Literature." It was the first book to boldly ask, "What makes a winner?" The man who asked and listened for the answer, Napoleon Hill, is now counted in the top ranks of the world's winners himself.
The most famous of all teachers of success spent "a fortune and the better part of a lifetime of effort" to produce the "Law of Success" philosophy that forms the basis of his books and that is so powerfully summarized in this one.
In the original Think and Grow Rich, published in 1937, Hill draws on stories of Andrew Carnegie, Thomas Edison, Henry Ford, and other millionaires of his generation to illustrate his principles. In the updated version, Arthur R. Pell, Ph.D., a nationally known author, lecturer, and consultant in human resources management and an expert in applying Hill's thought, deftly interweaves anecdotes of how contemporary millionaires and billionaires, such as Bill Gates, Mary Kay Ash, Dave Thomas, and Sir John Templeton, achieved their wealth. Outmoded or arcane terminology and examples are faithfully refreshed to preclude any stumbling blocks to a new generation of readers.
by Sheryl Sandberg
The #1 international best seller

In Lean In, Sheryl Sandberg reignited the conversation around women in the workplace.
Sandberg is chief operating officer of Facebook and coauthor of Option B with Adam Grant. In 2010, she gave an electrifying TED talk in which she described how women unintentionally hold themselves back in their careers. Her talk, which has been viewed more than six million times, encouraged women to "sit at the table," seek challenges, take risks, and pursue their goals with gusto.
Lean In continues that conversation, combining personal anecdotes, hard data, and compelling research to change the conversation from what women can't do to what they can. Sandberg provides practical advice on negotiation techniques, mentorship, and building a satisfying career. She describes specific steps women can take to combine professional achievement with personal fulfillment, and demonstrates how men can benefit by supporting women both in the workplace and at home.
Written with humor and wisdom,Lean In is a revelatory, inspiring call to action and a blueprint for individual growth that will empower women around the world to achieve their full potential. 
by Joe Kelly
In this personal development guide, Joe Kelly leads readers on an 8-week adventure to discover the principles of Values, Passion, Skills, and Service―and how to apply them for maximum impact in the world and in one's own life.
What if you could be the change you want to see in the world and have the time of your life doing it?
It's time to shelve the outdated concept that a life of purpose and impact must be one devoid of adventure and fun.
Welcome to The Gandhiana Jones Project.
Author and professor Joe Kelly leads readers on an 8-week adventure to discover the four core principles to living a life of change―Values, Passion, Skills, and Service―and how to apply them for maximum impact in the world and in one's own life.
With material adapted from Kelly's change-makers university course, and his personal year-long experiment with "being the change," The Gandhiana Jones Project is packed full of everything you'll need for the journey, including lessons on self-growth and community development, research findings, and real-life accounts of individuals who have all found their own unique way to combine duty and delight (and earn a dollar) while making a difference. You'll also find practical exercises and weekly challenges to ensure you won't just be reading about how to create change, you'll learn exactly how to unleash your true potential and leave your mark on the world―and have fun doing it.
So, grab your prayer beads and your bullwhip. This is going to be one heck of a trip.
by Dr. Edith Eva Eger
A New York Times Bestseller
"I'll be forever changed by Dr. Eger's story…The Choice is a reminder of what courage looks like in the worst of times and that we all have the ability to pay attention to what we've lost, or to pay attention to what we still have."—Oprah
"Dr. Eger's life reveals our capacity to transcend even the greatest of horrors and to use that suffering for the benefit of others. She has found true freedom and forgiveness and shows us how we can as well." —Desmond Tutu, Nobel Peace Prize Laureate
"Dr. Edith Eva Eger is my kind of hero. She survived unspeakable horrors and brutality; but rather than let her painful past destroy her, she chose to transform it into a powerful gift—one she uses to help others heal." —Jeannette Walls, New York Times bestselling author of The Glass Castle
Winner of the National Jewish Book Award and Christopher Award
At the age of sixteen, Edith Eger was sent to Auschwitz. Hours after her parents were killed, Nazi officer Dr. Josef Mengele, forced Edie to dance for his amusement and her survival. Edie was pulled from a pile of corpses when the American troops liberated the camps in 1945.
Edie spent decades struggling with flashbacks and survivor's guilt, determined to stay silent and hide from the past. Thirty-five years after the war ended, she returned to Auschwitz and was finally able to fully heal and forgive the one person she'd been unable to forgive—herself.
Edie weaves her remarkable personal journey with the moving stories of those she has helped heal. She explores how we can be imprisoned in our own minds and shows us how to find the key to freedom. The Choice is a life-changing book that will provide hope and comfort to generations of readers.
by Gregory V. Diehl
When you travel to a foreign land, do you experience this new place as your old self? Or do you become a new version of you? From living in a van in San Diego to growing chocolate with indigenous tribes in Central America, to teaching in the Middle East and volunteering in Africa, Gregory V. Diehl has spent his entire adult life discovering the world and himself.
Leaving his California home shortly after his 18th birthday, he went on to live and work in 45 countries across the globe by age 28. By recounting the existential lessons from his journey, Diehl challenges the reader to question how their identity has been shaped by the culture and lifestyle they know.
He argues, compellingly, that travel can transform your perception of yourself along with the world. By losing your comfortable sense of self, you learn to examine your life through the structure of everything it can become. To travel solo a truly open mind is to forget who you were when you started. It is to be constantly born anew, to discover your strengths and find your path in life.
Travel As Transformation will give you the wisdom, the inspiration, and the resources to conquer the limitations placed by your arbitrary past. Whether traveler or non-traveler, its lessons about approaching the uncomfortable and unfamiliar apply to everyone.
by Shauna Niequist
OVER 500,000 COPIES SOLD!
Immerse yourself in this compelling vision for an entirely new way to live: soaked in grace, rest, silence, simplicity, prayer, and connection with the people that matter most to you.
In these pages, New York Times bestselling author Shauna Niequist invites you to consider the landscape of your own life, and what it might look like to leave behind the pressure to be perfect and begin the life-changing practice of simply being present, in the middle of the mess and the ordinariness of life.
As she puts it: "A few years ago, I found myself exhausted and isolated, my soul and body sick. I was tired of being tired, burned out on busy. And, it seemed almost everyone I talked with was in the same boat: longing for connection, meaning, depth, but settling for busy.
"I am a wife, mother, daughter, sister, friend, neighbor, writer, and I know all too well that settling feeling. But over the course of the last few years, I've learned a way to live, marked by grace, love, rest, and play. And it's changing everything.
"Present Over Perfect is an invitation to this journey that changed my life. I'll walk this path with you, a path away from frantic pushing and proving, and toward your essential self, the one you were created to be before you began proving and earning for your worth."
Written in Shauna's warm and vulnerable style, this collection of essays focuses on the most important transformation in her life, and maybe yours too: leaving behind busyness and frantic living and rediscovering the person you were made to be. Present Over Perfect is a hand reaching out, pulling you free from the constant pressure to perform faster, push harder, and produce more, all while maintaining an exhausting image of perfection.
Shauna offers an honest account of what led her to begin this journey, and a compelling vision for an entirely new way to live: soaked in grace, rest, silence, simplicity, prayer, and connection with the people that matter most to us.
by Malcolm Gladwell
In this stunning new book, Malcolm Gladwell takes us on an intellectual journey through the world of "outliers"–the best and the brightest, the most famous and the most successful. He asks the question: what makes high-achievers different?
His answer is that we pay too much attention to what successful people are like, and too little attention to where they are from: that is, their culture, their family, their generation, and the idiosyncratic experiences of their upbringing. Along the way he explains the secrets of software billionaires, what it takes to be a great soccer player, why Asians are good at math, and what made the Beatles the greatest rock band.
Brilliant and entertaining, Outliers is a landmark work that will simultaneously delight and illuminate.
by David Richo
"Most people think of love as a feeling," says David Richo, "but love is not so much a feeling as a way of being present." In this book, Richo offers a fresh perspective on love and relationships—one that focuses not on finding an ideal mate, but on becoming a more loving and realistic person. Drawing on the Buddhist concept of mindfulness, How to Be an Adult in Relationships explores five hallmarks of mindful loving and how they play a key role in our relationships throughout life:
   1.  Attention to the present moment; observing, listening, and noticing all the feelings at play in our relationships.
   2.  Acceptance of ourselves and others just as we are.
   3.  Appreciation of all our gifts, our limits, our longings, and our poignant human predicament.
   4.  Affection shown through holding and touching in respectful ways.
   5.  Allowing life and love to be just as they are, with all their ecstasy and ache, without trying to take control.
When deeply understood and applied, these five simple concepts—what Richo calls the five A's—form the basis of mature love. They help us to move away from judgment, fear, and blame to a position of openness, compassion, and realism about life and relationships. By giving and receiving these five A's, relationships become deeper and more meaningful, and they become a ground for personal transformation.
by Louise Hay
Louise L. Hay, bestselling author, is an internationally known leader in the self-help field. Her key message is: "If we are willing to do the mental work, almost anything can be healed." The author has a great deal of experience and firsthand information to share about healing, including how she cured herself after being diagnosed with cancer.
An excerpt from You Can Heal Your Life: "Life Is Really Very Simple. What We Give Out, We Get Back What we think about ourselves becomes the truth for us. I believe that everyone, myself included, is responsible for everything in our lives, the best and the worst. Every thought we think is creating our future. Each one of us creates our experiences by our thoughts and our feelings. The thoughts we think and the words we speak create our experiences."
by Elizabeth Clare Prophet
Ten dynamic steps with simple techniques to help develop a close working relationship with Spirit―and to experience the joy, peace and empowerment that is our spiritual birthright. Learn about the Causal Body and how we store riches in heaven through many lifetimes and can access that account here and now.
by Gregory V. Diehl
Many people struggle throughout their lives, unable to identify the source of great inner existential discontent. No matter their material comfort or good fortune, they cannot escape the idea that they do not live the lives they ought to. They are not in environments that support their deepest personal growth and development. They are not the people they feel they are meant to be, and the world never works the way they know it could.
Every day, exceptional minds like these begin to suspect that the way they operate is different than the norm. They realize early on that they have profound capacities for original insight, feeling, action, choice, and meaning. But without mentoring guidance or a sense of social belonging, they feel lost—alone and alienated in their individuality.
What can we do to better understand the hidden parts of ourselves, to prevent our uncommon personal growth and development from becoming bridled by pressures toward the conventional? How can we learn to identify and embody the heroic values that matter most to us? The answer lies in deep personal inquiry about the shared existential strengths and limitations that define us, including how to apply them to our self-improvement in an incompatible world.
The Heroic and Exceptional Minority is an audacious call to self-development for men, women, and teens plagued by mythological doubt, who feel stuck in a mediocre environment and an unheroic era. Its premise is timeless, clear, and simple: The only way to understand oneself, realize our potential, and change the world for the better is to embrace who and what we really are.
by Donna Jackson Nakazawa
A "courageous, compassionate, and rigorous every-person's guide" (Christina Bethell, PhD, Johns Hopkins Bloomberg School of Public Health) that shows the link between Adverse Childhood Experiences (ACEs) ​and diseases, and how to cope and heal from these emotional traumas.
Your biography becomes your biology. The emotional trauma we suffer as children not only shapes our emotional lives as adults, but it also affects our physical health, longevity, and overall well-being. Scientists now know on a bio-chemical level exactly how parents' chronic fights, divorce, death in the family, being bullied or hazed, and growing up with a hypercritical, alcoholic, or mentally ill parent can leave permanent, physical "fingerprints" on our brains.
When children encounter sudden or chronic adversity, stress hormones cause powerful changes in the body, altering the body's chemistry. The developing immune system and brain react to this chemical barrage by permanently resetting children's stress response to "high," which in turn can have a devastating impact on their mental and physical health as they grow up.
Donna Jackson Nakazawa shares stories from people who have recognized and overcome their adverse experiences, shows why some children are more immune to stress than others, and explains why women are at particular risk. "Groundbreaking" (Tara Brach, PhD, author of Radical Acceptance) in its research, inspiring in its clarity, Childhood Disrupted explains how you can reset your biology—and help your loved ones find ways to heal. "A truly important gift of understanding—illuminates the heartbreaking costs of childhood trauma and like good medicine offers the promising science of healing and prevention" (Jack Kornfield, author of A Path With Heart).
by Mark L. Prophet and Elizabeth Clare Prophet
The authors present the most powerful and profound message on techniques of spoken prayer in print today. This important work explains how to use worded formulas to access the full spectrum of spiritual light for personal and world transformation.
The Prophets introduce the violet flame, an accelerated spiritual energy that can transmute the cause behind the effect of disease and negative karma to bring life into harmony and balance.
Check out my top 5 of the best books for mental, emotional, and spiritual healing.
by Susan Cain
#1 NEW YORK TIMES BESTSELLER • Experience the book that started the Quiet Movement and revolutionized how the world sees introverts—and how introverts see themselves—by offering validation, inclusion, and inspiration

"Superbly researched, deeply insightful, and a fascinating read, Quiet is an indispensable resource for anyone who wants to understand the gifts of the introverted half of the population."—Gretchen Rubin, author of The Happiness Project
NAMED ONE OF THE BEST BOOKS OF THE YEAR BYPeople • O: The Oprah Magazine • Christian Science Monitor • Inc. • Library Journal • Kirkus Reviews
At least one-third of the people we know are introverts. They are the ones who prefer listening to speaking; who innovate and create but dislike self-promotion; who favor working on their own over working in teams. It is to introverts—Rosa Parks, Chopin, Dr. Seuss, Steve Wozniak—that we owe many of the great contributions to society.

In Quiet, Susan Cain argues that we dramatically undervalue introverts and shows how much we lose in doing so. She charts the rise of the Extrovert Ideal throughout the twentieth century and explores how deeply it has come to permeate our culture. She also introduces us to successful introverts—from a witty, high-octane public speaker who recharges in solitude after his talks, to a record-breaking salesman who quietly taps into the power of questions. Passionately argued, impeccably researched, and filled with indelible stories of real people, Quiet has the power to permanently change how we see introverts and, equally important, how they see themselves. 
Now with Extra Libris material, including a reader's guide and bonus content
Initiations of the Heart
by Elizabeth Clare Prophet
by Joao Pinto Coelho
For years I would handout books to many friends – books that had an amazing effect on me personally. I gave many of these books away only to
discover later that 90% of them were NEVER ever read!
Books that had the potential to change one's life but never made it beyond page 10!
That's when I decided to take matters into my own hands.
Would a compilation of all that these top achievers and gurus had written, presented in an easier way, make a book so easy and pleasant to read that, who knows, you might even read it until the very last page ?
Most of the content includes topics in areas where I would love to improve myself on a daily basis.
I consider the points below, mostly, as NOTES TO SELF because I want, and need, to improve in all the areas I have covered.
HOW TO>>>FROM
Enjoy life more while improving yourself?>>>Misfit to icon!
Break old habits and build new rutines?>>>Underperformer to unbreakable!
Become a master in your craft and build self-belief?>>>Unassured to courageous!
Nurture the best version of yourself on a daily basis?>>>Ghetto to hall of fame!
IMPROVE YOUR LIFE WITH THE ADVICE
OF WORLD-CLASS PERFORMERS
Insights of champions
Principles of giants
Routines of legends
Wisdom of leaders
Secrets of top performers
THE ULTIMATE GUIDE TO FIND GREATNESS WITHIN YOU.
DON´T START TOMORROW
START NOW!
by Brené Brown
Researcher, thought leader, and New York Times bestselling author Brené Brown offers a liberating study on the importance of our imperfections—both to our relationships and to our own sense of self

The quest for perfection is exhausting and unrelenting. There is a constant barrage of social expectations that teach us that being imperfect is synonymous with being inadequate. Everywhere we turn, there are messages that tell us who, what and how we're supposed to be. So, we learn to hide our struggles and protect ourselves from shame, judgment, criticism and blame by seeking safety in pretending and perfection.
Brené Brown, PhD, LMSW, is the leading authority on the power of vulnerability, and has inspired thousands through her top-selling books Daring Greatly, Rising Strong, and The Gifts of Imperfection, her wildly popular TEDx talks, and a PBS special. Based on seven years of her ground-breaking research and hundreds of interviews, I Thought It Was Just Me shines a long-overdue light on an important truth: Our imperfections are what connect us to each other and to our humanity. Our vulnerabilities are not weaknesses; they are powerful reminders to keep our hearts and minds open to the reality that we're all in this together.
Brown writes, "We need our lives back. It's time to reclaim the gifts of imperfection—the courage to be real, the compassion we need to love ourselves and others, and the connection that gives true purpose and meaning to life. These are the gifts that bring love, laughter, gratitude, empathy and joy into our lives."
by Elizabeth Clare Prophet
"The violet flame is a light that serves all spiritual heritages, that gives respect and dignity to all things. It gives us a way to connect with each other…. It's what really empowers you."―Dannion Brinkley, New York Times bestselling author of Saved by the Light
Twentieth-century seer Edgar Cayce recognized the healing power of the violet light. Dannion Brinkley saw and experienced the violet flame in his near-death sojourns. Healers and alchemists have used this high-frequency spiritual energy to bring about energetic balance and spiritual transformation.
Now you can learn how to apply the practical techniques in this book to create balance, harmony and positive change in body, mind and soul. Includes nine easy steps to begin using the violet flame with affirmations, mantras, and visualizations.
by Meera Lee Patel
From the bestselling author of Start Where You Are comes a vibrantly inspiring look at making peace with fear–to become our truest selves
On the heels of her bestselling journal Start Where You Are, author and illustrator Meera Lee Patel takes us deeper into her artistic vision and emotional journey in this stunning new four-color book.
A mix of personal reflections, inspirational quotes, questions for reflection, and breathtaking watercolor visuals, My Friend Fear asserts that having big fear is an opportunity to make big changes, to discover the remarkable potential inside ourselves.
Use Your Body's Own APO E Gene and an Integrative-Medicine Approach to Treat High Cholesterol, Weight Problems, Heart Disease, Alzheimer's . . . and More!
by Pamela McDonald
This comprehensive work by nurse practitioner Pamela McDonald reveals the latest breakthrough in health and nutrition focusing on the APO E gene, which affects cholesterol levels, heart and Alzheimer's disease, and much more.
It is widely known that each genotype requires its own balance of carbohydrates, fats, and proteins for optimal health. Within these pages, Pamela presents the latest information so that you can make appropriate diet and exercise choices relevant to your particular APO E genotype.
The result will be an ideal level of health and well-being, which will reduce your likelihood of developing so many of the debilitating diseases that are prevalent in our society today. As Pamela says, "You have a choice for your health . . . backpack or bedpan"
by Dr. Fabrizio Mancini
Most of us are no strangers to health problems, illness, or pain, but what if there's a solution to restore our well-being that doesn't involve drugs, surgery, or other medical procedures? Well, there is, and you'll find it within your own body.
That's right!
Your body has a built-in capacity to heal itself—a remarkable system of self-repair that works day in and day out—and improving its ability to heal is within your control. Yet most people don't fully grasp the body's incredible power to heal itself, largely because traditional medicine has led us to believe that health comes from the outside in and not from the inside out. Did you know, for example, that many illnesses may eventually heal on their own? It's true!
In this groundbreaking book, Dr. Fabrizio Mancini, an expert in self-healing medicine, shows you how to tap into your body's own healing powers through:
• Simple substitutions to your daily diet—foods called "strengtheners"—that can enhance your ability to self-heal
• The latest breakthrough supplements that can boost the self-healing capacities of your body
• New insights into how physical activity floods your body with natural healing substances
• The latest nondrug, noninvasive technologies that can bring you back to health
• The power of the mind and spirit to heal the body
• Inspiring stories of real-life self-healing
• A 21-day program to unlock your self-healing powers
If you choose to take care of your body every day, it will reward you a thousand times over—improving your odds against everything from heart disease, cancer, and diabetes to arthritis, allergies, colds . . . and more. Remember, you have the power to be and stay healthy because healing truly comes from within. The Power of Self-Healing will help you accomplish all this and more!
by U.S. Andersen
Three Magic Words is a ground-breaking book about the greatest idea in the world-a secret revealed in just three words-an idea so simple, so startling, so wonderful that it can start you on an adventure that will forever change the way you see yourself, others, and life. Knowing the secret opens up a whole new world of contentment, fulfillment, joy and abundance.
by Viktor E. Frankl
A book for finding purpose and strength in times of great despair, the international best-seller is still just as relevant today as when it was first published. "This is a book I reread a lot . . . it gives me hope . . . it gives me a sense of strength." ~ Anderson Cooper, Anderson Cooper 360/CNN
This seminal book, which has been called "one of the outstanding contributions to psychological thought" by Carl Rogers and "one of the great books of our time" by Harold Kushner, has been translated into more than fifty languages and sold over sixteen million copies.
"An enduring work of survival literature," according to the New York Times, Viktor Frankl's riveting account of his time in the Nazi concentration camps, and his insightful exploration of the human will to find meaning in spite of the worst adversity, has offered solace and guidance to generations of readers since it was first published in 1946.
At the heart of Frankl's theory of logotherapy (from the Greek word for "meaning") is a conviction that the primary human drive is not pleasure, as Freud maintained, but rather the discovery and pursuit of what the individual finds meaningful. Today, as new generations face new challenges and an ever more complex and uncertain world, Frankl's classic work continues to inspire us all to find significance in the very act of living, in spite of all obstacles.
by Anita Moorjani
In this truly inspirational memoir, Anita Moorjani relates how, after fighting cancer for almost four years, her body began shutting down—overwhelmed by the malignant cells spreading throughout her system. As her organs failed, she entered into an extraordinary near-death experience where she realized her inherent worth . . . and the actual cause of her disease. Upon regaining consciousness, Anita found that her condition had improved so rapidly that she was released from the hospital within weeks—without a trace of cancer in her body!
Within these pages, Anita recounts stories of her childhood in Hong Kong, her challenge to establish her career and find true love, as well as how she eventually ended up in that hospital bed where she defied all medical knowledge. As part of a traditional Hindu family residing in a largely Chinese and British society, Anita had been pushed and pulled by cultural and religious customs since she was a little girl. A
fter years of struggling to forge her own path while trying to meet everyone else's expectations, she had the realization, as a result of her epiphany on the other side, that she had the power to heal herself . . . and that there are miracles in the Universe that she'd never even imagined.
In Dying to Be Me, Anita freely shares all she has learned about illness, healing, fear, "being love," and the true magnificence of each and every human being! This is a book that definitely makes the case that we are spiritual beings having a human experience . . . and that we are all One!
by Peter Mt. Shasta
How to contact your Higher Self, the I AM Presence, and bring that love, wisdom and power into you daily life as a Master. Fourteen discourses given by Ascended Masters, beings who were once embodied on the Earth, but who raised their vibratory rate into a higher dimension, from where they now serve humanity.
You can contact these beings though this book. Ten different Masters appeared visibly to Peter Mt. Shasta over a period of about two weeks to transmit these fourteen uplifting discourses. The power that emanates from this book explains why it has been a best-seller from its 1978 hardcover publication
by Vernon Howard
by Hale Dwoskin
Validated and proven effective by a Harvard Medical School study and results from tens of thousands of people throughout the world for over a quarter of a century, The Sedona Method is a quick, easy, highly-effective, yet elegant way for you to protect and expand your sense of inner security and well-being-even in today's challenging and demanding environment.
The Sedona Method will show you how to access your natural ability to let go of any unwanted thought or feeling on the spot-even when you are right in the middle of life's greatest challenges. This will free you to quickly and easily have all that you choose. In short, The Sedona Method will show you how to enjoy living a happier, more productive, more satisfying, more loving and joyous life.
Because our world has changed so radically, letting go is a critical survival skill that we all need in order to maintain and expand upon the life that up until now we may have taken for granted. Tapping your natural ability to release will allow you to produce results far beyond what you could achieve with any other transformational tool available today. In fact, the results will often seem quite miraculous. We realize that these claims may sound extravagant; however, if you are open, you can attain an inner mastery and true happiness you never dreamed possible.
This can all be yours, because The Sedona Method is not another "should" or external "fix." It is a powerful way for you to transform yourself from the inside out, easily and permanently.
"In The Sedona Method, Hale Dwoskin provides us with a practical, wise and proven formula for emotional and mental freedom to experience the joy and pleasure of simply being alive."– John Gray,Ph.D., Author of Men Are from Mars, Women Are from Venus
"The Sedona Method is a unique program for making positive changes in your life. As you learn this simple process of releasing the underlying emotions that rob you of abundance and joy, your fear and anxiety will gently slip away. If you allow yourself to do the exercises in this book, you'll be shocked by how quickly your life changes!" — Cheryl Richardson, New York Times best-selling author of Stand Up for Your Life and Take Time for Your Life
"There is no pilgrimage more important than the one we undertake to explore ourselves. The Sedona Method is a valuable tool to help make our journey of self-discovery one that leads to powerful personal breakthroughs and new beginnings. Designed with wisdom, simplicity and compassion, it will offer you ways to live the life you've always dreamed of." — Barbara De Angelis, Author of Real Moments and What Women Want Men To Know
"This is a powerful and profound way of achieving immediate and lasting improvements and breakthroughs in your personal and business life. Incredibly effective!"–Brian Tracy, Author of Deals!" The Sedona Method is an extremely powerful tool for emotional freedom and wellness. I highly recommend it!" — Mark Victor Hansen, co-creator of the #1 New York Times best-selling series Chicken Soup for the Soul and co-author of The One-Minute Millionaire
"The Sedona Method is an extremely powerful tool that will support you in finding inner balance and emotional freedom. The technique supports you in quickly shifting your state of consciousness from one of stress and resistance to one of relaxation and allowance. I highly recommend it." — Debbie Ford, best-selling author of The Right Questions and The Secret of the Shadow
"The Sedona Method is a wonderful contribution to the field of self-acceptance and transformation. This is like an accessible, western form of Buddhist teachings that can free our hearts and minds from our self-made limitations and the old stories we tell ourselves."–Lama Surya Das. author of Awakening The Buddha Within And Letting Go Of The Person You Used To Be
"Brilliantly simple and simply brilliant! The Sedona Method is a great resource for coaches, therapists, healers, managers, and anyone who desires deep, gentle change at a rapid pace."– Gay Hendricks, Ph.D., author of Conscious Loving and The Conscious Heart
"The Sedona Method is an effective tool for getting rid of the 'victim' mentality. Instead of giving away our power to others, Hale Dwoskin encourages us to look inside and take control of our own experiences of life. That's powerful!"– Susan Jeffers, Ph.D., author of Feel the Fear and Do It Anyway and Embracing Uncertainty
"Hale Dwoskin has succeeded in presenting a masterful healing system with a treasure of practical examples for bringing it to life. The Sedona Method contains many jewels of illumination that can take your life to the next level. Practicing these principles can bring you home. Here is a rare and useful manual for awakening."– Alan Cohen, author of A Deep Breath of Life
"A breakthrough book in terms of realizing your goals and dreams and living a life that is richer, more meaningful and much more enjoyable. And all without having to work so damn hard at it!" — Robert Kriegel, Ph.D., NY Times best-selling author of If it Ain't Broke–Break it! and How to Succeed in Business Without Having to Work so Damn Hard.
"The Sedona Method is an easy-to-use, practical guide to releasing emotional tension, one of the key steps I recommend in my medical practice for achieving resilience, vitality, and long-term health. This book is a valuable adjunct to every healthcare program." — Frank Lipman, M.D. and author of Total Renewal
by Alice Miller
Why are many of the most successful people plagued by feelings of emptiness and alienation? This wise and profound book has provided thousands of readers with an answer—and has helped them to apply it to their own lives.Far too many of us had to learn as children to hide our own feelings, needs, and memories skillfully in order to meet our parents' expectations and win their "love."
Alice Miller writes, "When I used the word 'gifted' in the title, I had in mind neither children who receive high grades in school nor children talented in a special way. I simply meant all of us who have survived an abusive childhood thanks to an ability to adapt even to unspeakable cruelty by becoming numb…
Without this 'gift' offered us by nature, we would not have survived." But merely surviving is not enough. The Drama of the Gifted Child helps us to reclaim our life by discovering our own crucial needs and our own truth.
by Gordon Neufield, Ph. D. and Gabor Maté MD
International authority on child development Gordon Neufeld, Ph.D., joins forces with bestselling author Gabor Maté, M.D., to tackle one of the most disturbing trends of our time: Children today looking to their peers for direction—their values, identity, and codes of behavior.
This "peer orientation" undermines family cohesion, interferes with healthy development, and fosters a hostile and sexualized youth culture. Children end up becoming overly conformist, desensitized, and alienated, and being "cool" matters more to them than anything else.
 
Hold On to Your Kids explains the causes of this crucial breakdown of parental influence—and demonstrates ways to "reattach" to sons and daughters, establish the proper hierarchy in the home, make kids feel safe and understood, and earn back your children's loyalty and love. This updated edition also specifically addresses the unprecedented parenting challenges posed by the rise of digital devices and social media. By helping to reawaken instincts innate to us all, Neufeld and Maté will empower parents to be what nature intended: a true source of contact, security, and warmth for their children.
Mark Your Mirror And Change Your Life by Marisa Peer
THREE WORDS THAT CAN CHANGE YOUR LIFEWhen you know that you are enough everyone around you will know that you are enough too.
Your life will be so different and so much better when you can resonate your enoughness at a level that positively impacts your career, your relationships and your happiness levels.You can use the power of stating that you are enough, that you always have been and always will be, to achieve success in every key area of your life.
When you say it, think it and believe it and make it an automatic and regular part of your life you can expect to see wonderful improvements in your relationships, in your career and in how you feel about yourself. This book is designed to help you massively increase your own sense of self-worth so that you like yourself, feel good about yourself and believe in yourself. Whilst becoming permanently free from self-sabotage and self-destructive thoughts and behaviors.
When this happens you are able to live a happy, motivated and confident life, not just sometimes but all the time.I Am Enough has been written in a style that is designed to change you from the inside out. It changes you on a personal level using Marisa Peer's proven techniques to make a deep and lasting impact on how you feel about you and how others feel about you.
Marisa has been a leading therapist for over 30 years and has developed her own method of therapy called Rapid Transformational Therapy that has won numerous awards because of its effectiveness. Many of her most effective techniques and methods are contained within this book.
The powerful wording and cutting-edge techniques inside this book, enable you to achieve powerful and recognizable results rapidly and permanently. Marisa is passionate about helping people to change using simple techniques that have powerful results and now you too can use them to change your life.
by Gavin de Becker
In this empowering book, Gavin de Becker, the man Oprah Winfrey calls the US' leading expert on violent behaviour, shows you how to spot even subtle signs of danger – before it's too late. Shattering the myth that most violent acts are unpredictable, de Becker, whose clients include top Hollywood stars and government agencies, offers specific ways to protect yourself and those you love, including: how to act when approached by a stranger; when you should fear someone close to you; what to do if you are being stalked; how to uncover the source of anonymous threats or phone calls; the biggest mistake you can make with a threatening person; and more. You can learn to spot the danger signals others miss. It might just save your life.
by Gabor Maté M.D.
INTERNATIONAL BESTSELLER
"This is a most important book, both for patient and physician. It could save your life."
―Peter Levine, PhD, bestselling author of In an Unspoken Voice
Now in paperback, the bestselling exploration of the effects of the mind-body connection on stress and disease.
Can a person literally die of loneliness? Is there such a thing as a "cancer personality"? Drawing on scientific research and the author's decades of experience as a practicing physician, this book provides answers to these and other important questions about the effect of the mind-body link on illness and health and the role that stress and one's individual emotional makeup play in an array of common diseases.
Explores the role of the mind-body link in conditions and diseases such as arthritis, cancer, diabetes, heart disease, IBS, and multiple sclerosis
Draws on medical research and the author's clinical experience as a family physician
Includes The Seven A's of Healing-principles of healing and the prevention of illness from hidden stress
Shares dozens of enlightening case studies and stories, including those of people such as Lou Gehrig (ALS), Betty Ford (breast cancer), Ronald Reagan (Alzheimer's), Gilda Radner (ovarian cancer), and Lance Armstrong (testicular cancer)
An international bestseller translated into fifteen languages, When the Body Says No promotes learning and healing, providing transformative insights into how disease can be the body's way of saying no to what the mind cannot or will not acknowledge.
by Louise Hay
In The Power Is Within You, Louise L. Hay expands her philosophies of loving the self through:
-learning to listen and trust the inner voice;
-loving the child within;
-letting our true feelings out;
-the responsibility of parenting;
-releasing our fears about growing older;
-allowing ourselves to receive prosperity;
-expressing our creativity;
-accepting change as a natural part of life;
-creating a world that is ecologically sound where it's safe to love each other'
-and much more.
by Dr. Wayne W. Dyer and Dee Garnes
In the popular vein of Heaven Is for Real, Memories of Heaven, written by #1 New York Times best-selling author Dr. Wayne W. Dyer and friend and collaborator Dee Garnes, collects astonishing real-life stories of children who vividly remember heaven . . . from the time before they were born!
Dr. Wayne W. Dyer and co-author Dee Garnes had often talked about how the ones who know the most about God are those who have just recently been wrapped in the arms of the Divine, our infants and toddlers. In fact, Dee had an interaction with her own young son that convinced her of this. Curious about this phenomenon, Wayne and Dee decided to issue an invitation to parents all over the world to share their experiences. The overwhelming response they received prompted them to put together this book, which includes the most interesting and illuminating of these stories in which very young children speak about their remembrances before they were born.
It seems that infants and toddlers often arrive here with memories of their lifetimes in the spirit world and frequently provide evidence of this to their immediate families. They tell of dialogues with God, give evidence that they themselves had a hand in picking their own parents, speak about long-deceased family members they knew while in the dimension of Spirit, verify past-life recollections, and speak eloquently and accurately of a kind of Divine love that exists beyond this physical realm–and even of times when telepathic communication took place, as well as the ability to decide just when they would come here to Earth.
This fascinating book encourages parents and grandparents to take a much more active role in communicating with their new arrivals . . . and to realize that there is far more to this earthly experience than what we perceive with our five senses.
by Any Purdy
Amy Purdy, who inspired a nation on Dancing with the Stars and has been called a hero by Oprah Winfrey, reveals the intimate details of her triumphant comeback from the brink of death to making history as a Paralympic snowboarder.
In this poignant and uplifting memoir, Dancing With the Stars sensation Amy Purdy reveals the story of how losing her legs led her to find a spiritual path.
When the Las Vegas native was just nineteen, she contracted bacterial meningitis and was given less than a two percent chance of survival. In a near-death experience, she saw three figures who told her: "You can come with us, or you can stay. No matter what happens in your life, it's all going to make sense in the end." In that moment, Amy chose to live.
Her glimpse of the afterlife—coupled with a mysterious premonition she'd had a month before —became the defining experiences that put Amy's life on a new trajectory after her legs had to be amputated.
She wouldn't just beat meningitis and walk again; she would go on to create a life filled with bold adventures, big dreams, and boundless vitality—and share that spirit with the world. In 2014, Amy—the only competitor, male or female, with two prosthetic legs—claimed a bronze medal for the U.S. Paralympic team in adaptive snowboarding.
She then became a contestant on season eighteen of Dancing With the Stars, and viewers were captivated as the girl with bionic legs managed to out-dance her competitors all the way to the finale.
Amy's journey is a testament to the resilience of the human spirit and the capacity we all have to dream bigger, defy expectations, and rewrite our stories. Amy was given a second chance for a reason—to use her life to inspire others. Her powerful memoir urges us to live life to the fullest, because we are all a lot more capable than we could ever imagine.
by Jamie Kern Lima
#1 WALL STREET JOURNAL BESTSELLER • NEW YORK TIMES BESTSELLER • USA TODAY BESTSELLER
ARE YOU READY TO BELIEVE IN YOU?
"Game-changing. Authentic. A must-read for every woman! Jamie is the real deal—and that's rare." —Glennon Doyle, #1 New York Times bestselling author of Untamed
"Raw. Real. Powerful. Filled with vulnerability and grit. This book will inspire you to believe in your own power. It's a book every woman needs!" —Sara Blakely, Founder Spanx
Imagine overcoming the things holding you back, breaking through the barrier of self-doubt and fully becoming the person YOU were BORN TO BE
In Believe IT, Jamie Kern Lima, founder of IT Cosmetics, shares the wild but true story of how a once struggling waitress turned her against-the-grain idea into an international bestselling sensation, eventually selling the company for over a billion dollars and becoming the first female CEO of a brand in L'Oréal's 100+ year history. Faced with self-doubt, body-doubt, God-doubt, down to her last few dollars and told "No one is going to buy makeup from someone who has your body," Jamie reveals for the first time what really went down, how she almost didn't make it, how she learned to trust herself, and the powerful lessons you, too, can use to go from underestimated to unstoppable.
With radical vulnerability and honesty, Jamie takes you on a journey through deeply personal stories of heartbreak and resilience—including accidentally finding out she was adopted when she was in her twenties and the reverberations this has had on all aspects of her life.
Jamie also pulls back the curtain on her fight to change the beauty industry's use of unrealistic images, on behalf of all the little girls who are about to start doubting themselves, and all of the grown women who still do.
Spellbinding, riveting, with raw vulnerability and down-to-earth warmth, Believe IT shakes your soul and shows you that you, too, have what it takes to believe in yourself, trust yourself, and go from doubting you're enough to knowing you're enough! 
Do you have big goals, hopes, and dreams but let rejection get in the way? Do you struggle with feeling like you're not enough and like success is something that happens to other people, but have a hard time believing it's possible for you? Do you let past mistakes and failures hold you back? Do you know deep down inside that you were created for more, but somehow still doubt yourself?
In Believe IT you'll discover how to..
-Overcome self-doubt
-Gain the courage to take risks, an empower yourself and others
-Tune into and trust your own intuition
-Let go of your mistakes and insecurities
-Turn down the volume on your inner critic
-Handle the rejection, the haters, and the mean girls
-Boost your confidence
-Start your dream (and keep going!)
-And much more…
​If you've ever doubted yourself or felt truly underestimated, this book will inspire a new kind of belief and confidence in you and your dreams!
by Daniel Goleman
#1 BESTSELLER • The groundbreaking book that redefines what it means to be smart, with a new introduction by the author
"A thoughtfully written, persuasive account explaining emotional intelligence and why it can be crucial."—USA Today
Everyone knows that high IQ is no guarantee of success, happiness, or virtue, but until Emotional Intelligence, we could only guess why. Daniel Goleman's brilliant report from the frontiers of psychology and neuroscience offers startling new insight into our "two minds"—the rational and the emotional—and how they together shape our destiny.
Drawing on groundbreaking brain and behavioral research, Goleman shows the factors at work when people of high IQ flounder and those of modest IQ do surprisingly well. These factors, which include self-awareness, self-discipline, and empathy, add up to a different way of being smart—and they aren't fixed at birth.
Although shaped by childhood experiences, emotional intelligence can be nurtured and strengthened throughout our adulthood—with immediate benefits to our health, our relationships, and our work. 

The twenty-fifth-anniversary edition of Emotional Intelligence could not come at a better time—we spend so much of our time online, more and more jobs are becoming automated and digitized, and our children are picking up new technology faster than we ever imagined.
With a new introduction from the author, the twenty-fifth-anniversary edition prepares readers, now more than ever, to reach their fullest potential and stand out from the pack with the help of EI.
by Valerie Rein PhD
Despite checking off the boxes of worldly accomplishments, most high-achieving women are secretly dissatisfied. They feel stuck in lives that look perfect on the outside, yet on the inside, they're unfulfilled, plagued by the nagging feeling that there's got to be more.
They feel guilty and ungrateful for feeling trapped in lives that are so good. They disown their pain, or numb it with excessive work, eating, drinking, shopping, social media, or exercising. They search for solutions in books, meditation, yoga, therapy, medication, and workshops, but something is still missing.
They wonder: What's wrong with me?
Dr. Valerie Rein has worked with hundreds of high-achieving women and discovered that the issues they all struggle with are not just personal—they're rooted in the ancestral and collective trauma experienced by women in the patriarchal world for millennia.
In Patriarchy Stress Disorder, Dr. Rein describes how this trauma creates an invisible inner prison, that holds them back from stepping into the full power of their authentic presence, unbridled joy, outrageous success, freedom, and fulfillment.
In this book, Dr. Valerie explains:
Why you're dissatisfied in spite of your achievements, and why it's not your fault.
What secretly drains 90 percent of your time and energy, and how to reclaim it.
How to upgrade your game of "How much can I bear?" to "How good can it get?"
by Napoleon Hill
Secrets from the Vault, Written in 1938, Revealed Today
An Official Publication of The Napoleon Hill Foundation
 
"Napoleon Hill was one of America's great, influential thinkers who continues to have an enormous impact today." —Steve Forbes, editor-in-chief of Forbes magazine
 
Bestselling author Napoleon Hill reveals the seven principles of good that allow us to triumph over obstacles . . . and find success.
 
Using his legendary ability to get to the root of human potential, Napoleon Hill digs deep to reveal how fear, procrastination, anger, and jealousy prevent us from realizing our personal goals.
This long-suppressed parable, once considered too controversial to publish, was written by Hill in 1938 following the publication of his classic bestseller, Think and Grow Rich. Annotated and edited for a contemporary audience by Rich Dad, Poor Dad and Three Feet from Gold co-author Sharon Lechter, this book–now available in paper–is profound, powerful, resonant, and rich with insight.
No Guilt. No Excuses. No BS. Just a 6-Week Program That Works by Ramit Sethi
The groundbreaking NEW YORK TIMES and WALL STREET JOURNAL BESTSELLER that taught a generation how to earn more, save more, and live a rich life—now in a revised 2nd edition.
 
Buy as many lattes as you want. Choose the right accounts and investments so your money grows for you—automatically. Best of all, spend guilt-free on the things you love.
 
Personal finance expert Ramit Sethi has been called a "wealth wizard" by Forbes and the "new guru on the block" by Fortune. Now he's updated and expanded his modern money classic for a new age, delivering a simple, powerful, no-BS 6-week program that just works.
 
I Will Teach You to Be Rich will show you:
• How to crush your debt and student loans faster than you thought possible
• How to set up no-fee, high-interest bank accounts that won't gouge you for every penny
• How Ramit automates his finances so his money goes exactly where he wants it to—and how you can do it too
• How to talk your way out of late fees (with word-for-word scripts)
• How to save hundreds or even thousands per month (and still buy what you love)
• A set-it-and-forget-it investment strategy that's dead simple and beats financial advisors at their own game
• How to handle buying a car or a house, paying for a wedding, having kids, and other big expenses—stress-free
• The exact words to use to negotiate a big raise at work
 
Plus, this 10th-anniversary edition features over 80 new pages, including:
• New tools
• New insights on money and psychology
• Amazing stories of how previous readers used the book to create their rich lives
Master your money—and then get on with your life.
by Dr. Joseph Murphy
Magic of Faith deals with mental and spiritual laws that promote peace, health, and happiness. The reader will receive a greater understanding of the spiritual laws that govern us and a sound basis for greater faith in the unseen forces for good at our disposal.
He teaches "Whatever you do, do it with love and goodwill. Pour out love, peace, and goodwill to all. Claim frequently that God's Love and Transcendent Beauty flow through all my thoughts, words, and actions."
by Dr. Wayne W. Dyer
Five hundred years before the birth of Jesus, a God-realized being named Lao-tzu in ancient China dictated 81 verses, which are regarded by many as the ultimate commentary on the nature of our existence.
The classic text of these 81 verses, called the Tao Te Ching or the Great Way, offers advice and guidance that is balanced, moral, spiritual, and always concerned with working for the good.
In this book, Dr. Wayne W. Dyer has reviewed hundreds of translations of the Tao Te Ching and has written 81 distinct essays on how to apply the ancient wisdom of Lao-tzu to today's modern world.
This work contains the entire 81 verses of the Tao, compiled from Wayne's researching of 12 of the most well-respected translations of text that have survived for more than 25 centuries.
Each chapter is designed for actually living the Tao or the Great Way today. Some of the chapter titles are "Living with Flexibility," "Living Without Enemies," and "Living by Letting Go." Each of the 81 brief chapters focuses on living the Tao and concludes with a section called "Doing the Tao Now."
Wayne spent one entire year reading, researching, and meditating on Lao-tzu's messages, practicing them each day and ultimately writing down these essays as he felt Lao-tzu wanted you to know them.
This is a work to be read slowly, one essay a day.
As Wayne says, "This is a book that will forever change the way you look at your life, and the result will be that you'll live in a new world aligned with nature. Writing this book changed me forever, too. I now live in accord with the natural world and feel the greatest sense of peace I've ever experienced. I'm so proud to present this interpretation of the Tao Te Ching, and offer the same opportunity for change that it has brought me."
by Paulo Coelho
Combining magic, mysticism, wisdom and wonder into an inspiring tale of self-discovery, The Alchemist has become a modern classic, selling millions of copies around the world and transforming the lives of countless readers across generations.
Paulo Coelho's masterpiece tells the mystical story of Santiago, an Andalusian shepherd boy who yearns to travel in search of a worldly treasure.
His quest will lead him to riches far different—and far more satisfying—than he ever imagined. Santiago's journey teaches us about the essential wisdom of listening to our hearts, of recognizing opportunity and learning to read the omens strewn along life's path, and, most importantly, to follow our dreams.
by Antoine de Saint-Exupéry
Few stories are as widely read and as universally cherished by children and adults alike as The Little Prince. Richard Howard's translation of the beloved classic beautifully reflects Saint-Exupéry's unique and gifted style.
Howard, an acclaimed poet and one of the preeminent translators of our time, has excelled in bringing the English text as close as possible to the French, in language, style, and most important, spirit.
The artwork in this edition has been restored to match in detail and in color Saint-Exupéry's original artwork. Combining Richard Howard's translation with restored original art, this definitive English-language edition of The Little Prince will capture the hearts of readers of all ages.
by Maria Szepes
Conceived amidst the horrors and hellfire of the Second World War, Mria Szepes' novel about a man's search for the Elixir of Life offered a glimpse of hope at a time of con-flagration. By giving a broad cosmic perspective to the events touching the lives of everyone in Europe in those years, she put human existence in a broader scale extending beyond daily life and put forth a reason for existence within the entirety of the Universe.
After the war this remarkable book was published in Budapest but was soon banned by the government. Following decades of hibernation, like the Phoenix rising from its ashes, it took on a new life.
It was translated into German and, in 1984, became "Book of the Month" in Germany. Then in 1985, it won fourth place in the prestigious Fritz Lasswitz award as the most interesting foreign novel. That year it was republished in Hungary, and altogether in Europe, more than 300,000 copies have been sold.
How to Lose Your Mind and Create a New One by Dr. Joe Dispenza
You are not doomed by your genes and hardwired to be a certain way for the rest of your life.

A new science is emerging that empowers all human beings to create the reality they choose.
In Breaking the Habit of Being Yourself, renowned author, speaker, researcher, and chiropractor Dr. Joe Dispenza combines the fields of quantum physics, neuroscience, brain chemistry, biology, and genetics to show you what is truly possible.
Not only will you be given the necessary knowledge to change any aspect of yourself, but you will be taught the step-by-step tools to apply what you learn in order to make measurable changes in any area of your life.
Dr. Joe demystifies ancient understandings and bridges the gap between science and spirituality. Through his powerful workshops and lectures, thousands of people in 24 different countries have used these principles to change from the inside out. Once you break the habit of being yourself and truly change your mind, your life will never be the same!
by Bessel Van Der Kolk
Trauma is a fact of life. Veterans and their families deal with the painful aftermath of combat; one in five Americans has been molested; one in four grew up with alcoholics; one in three couples have engaged in physical violence. Dr. Bessel van der Kolk, one of the world's foremost experts on trauma, has spent over three decades working with survivors.
In The Body Keeps the Score, he uses recent scientific advances to show how trauma literally reshapes both body and brain, compromising sufferers' capacities for pleasure, engagement, self-control, and trust. He explores innovative treatments—from neurofeedback and meditation to sports, drama, and yoga—that offer new paths to recovery by activating the brain's natural neuroplasticity.
Based on Dr. van der Kolk's own research and that of other leading specialists, The Body Keeps the Score exposes the tremendous power of our relationships both to hurt and to heal—and offers new hope for reclaiming lives.
by Foundation for Inner Peace
A Course in Miracles is a unique spiritual self-study program—a course in mind-training—designed to undo the illusion that you are separate in any way from God or your fellow humans. At the level of the mind we are all united as one.
When we learn to live this truth consistently, fear, anger and guilt give way to a profound sense of inner peace. The Course systematically leads you to experience God's Love in all your relationships through the practice of forgiveness (releasing the past), the willingness to receive and follow higher guidance, and the cultivation of miracle mindedness. 
Happiness, peace, joy, and love are the natural outcomes of the Course's teaching.
by Neville Goddard
With the words, "Do not try to change people; they are only messengers telling you who you are. Revalue yourself and they will confirm the change,"
Goddard invites us to resist the temptation toward judgment and to look at ourselves for the change we want to see in the world an in others.
"God's promise is unconditional; God's law is conditional, and comes in its own good time. If you do not experience it in this life," he said, "You pass through a door, that's all that death is, and you are restored to life instantly in a world like this, and you go on there with the same problems you had here with no loss of identity."
by Joseph Murphy
n The Power of Your Subconscious Mind, Dr. Joseph Murphy gives you the tools you will need to unlock the awesome powers of your subconscious mind. You can improve your relationships, your finances, your physical well-being. Once you learn how to use this unbelievably powerful force there is nothing you will not be able to accomplish. Join the millions of people who have already unlocked the power of their subconscious minds.
by Prentice Mulford
Thoughts are Things, authored by Prentice Mulford, is one of the earliest books espousing New Thought teaching. This book contains information on how to better man's spiritual and physical life through the power of thought. Discover timeless spiritual wisdom that, when practiced, will enrich your life and deepen your understanding of Universal Truth.
by Earl Nightingale
The Strangest Secret is much more than a wealth-building tool; it is a manifesto for self-actualization and purpose-driven work. In Nightingale s own words: The only man who succeeds is the man who is progressively realizing a worthy ideal.
In this book, Nightingale distills his lifetime of research on human motivation into a simple success formula the very same one that propelled his own achievement. 
The Strangest Secret is a practical guide for accelerated prosperity so that you can quickly rise to the top, becoming one of the top 5 percent who succeed in your field.
Challenge yourself with Nightingale s thirty-day test for putting this secret success formula into action in your life, and chart your own path to productivity, financial independence, and personal fulfillment.
Having grown up during the Great Depression, Earl Nightingale was fascinated by the difference between those who attain high levels of personal, professional, and financial success and those who do not. He devoted his life to searching out a recipe for achievement a means of predicting success in any area of life.
While reading the line in Napoleon Hill's Think and Grow Rich that we become what we think about, Nightingale experienced a watershed moment of self-discovery that resulted in his becoming financially independent by the young age of thirty-five.
Make this book your catalyst to the transformation you seek
by Nathaniel Branden
Nathaniel Branden's book is the culmination of a lifetime of clinical practice and study, already hailed in its hardcover edition as a classic and the most significant work on the topic.  
Immense in scope and vision and filled with insight into human motivation and behavior, The Six Pillars Of Self-Esteem is essential reading for anyone with a personal or professional interest in self-esteem.
The book demonstrates compellingly why self-esteem is basic to psychological health, achievement, personal happiness, and positive relationships.  
Branden introduces the six pillars-six action-based practices for daily living that provide the foundation for self-esteem-and explores the central importance of self-esteem in five areas: the workplace, parenting, education, psychotherapy, and the culture at large.  
The work provides concrete guidelines for teachers, parents, managers, and therapists who are responsible for developing the self-esteem of others.  And it shows why-in today's chaotic and competitive world-self-esteem is fundamental to our personal and professional power.
by Anthony Norvell
Inside this book is the secret to a complete change-over in your life and your fortunes – all through using the incredible power of the thoughts and pictures in your mind.
The Million Dollar Secret Hidden in Your Mind gives the formula for releasing your latent mental powers of visualization and affirmative thought to attain not only material riches, but the inner wealth of friendship, love, intellectual development, peace, and happiness. 
The Million Dollar Secret Hidden in Your Mind reveals the more abundant life on all planes of consciousness. Its methods and exercises are so clear, so simple, so enjoyable that you will marvel at how such basic steps can work such incredible change. It is yours to try. In this book you will learn how to:
   • Duplicate the Power of Great Figures in History 
   • Take Ten Steps That Can Make You a Mental Giant 
   • Build a Strong Master Motive 
   • Become a Receiving Station for Great Ideas 
   • Seek and Win the Aid of Important People
by Eckhart Tolle
It's no wonder that The Power of Now has sold over 2 million copies worldwide and has been translated into over 30 foreign languages. Much more than simple principles and platitudes, the book takes readers on an inspiring spiritual journey to find their true and deepest self and reach the ultimate in personal growth and spirituality: the discovery of truth and light.
In the first chapter, Tolle introduces readers to enlightenment and its natural enemy, the mind. He awakens readers to their role as a creator of pain and shows them how to have a pain-free identity by living fully in the present. The journey is thrilling, and along the way, the author shows how to connect to the indestructible essence of our Being, "the eternal, ever-present One Life beyond the myriad forms of life that are subject to birth and death."
by Stephen Mitchell
The Bhagavad Gita, or 'Song of the Spirit', is the best known book of India's national epic The Mahabharata. Based on a dialogue between Bhagavan Krishna and Prince Arjuna on the eve of a great battle, it is held to be the essence of Hindu spirituality, sacred literature and yoga, as well as exploring the great universal themes of courage, honour, death, love, virtue and fulfilment. Of interest to the large number of contemporary spiritual seekers – of any faith and none – who want to read the world's most important sacred texts, and to learn from their wisdom. Also useful for scholars of Vedic literature and students.
Break Free from Self-Limiting Beliefs and Rewrite Your Story by Benjamin Hardy
Psychologist and bestselling author Benjamin Hardy, PhD, debunks the pervasive myths about personality that prevent us from learning—and provides bold strategies for personal transformation

In Personality Isn't Permanent, Dr. Benjamin Hardy draws on psychological research to demolish the popular misconception that personality—a person's consistent attitudes and behaviors—is innate and unchanging. Hardy liberates us from the limiting belief that our "true selves" are to be discovered, and shows how we can intentionally create our desired selves and achieve amazing goals instead. He offers practical, science-based advice to for personal-reinvention, including:
   • Why personality tests such as Myers-Briggs and Enneagram are not only psychologically destructive but are no more scientific than horoscopes
   • Why you should never be the "former" anything–because defining yourself by your past successes is just as damaging to growth as being haunted by past failures
   • How to design your current identity based on your desired future self and make decisions here-and-now through your new identity
   • How to reframe traumatic and painful experiences into a fresh narrative supporting your future success
   • How to become confident enough to define your own life's purpose
   • How to create a network of "empathetic witnesses" who actively encourage you through the highs and lows of extreme growth
   • How to enhance your subconscious to overcome addictions and limiting patterns
   • How to redesign your environment to pull you toward your future, rather than keep you stuck in the past
   • How to tap into what psychologists call "pull motivation" by narrowing your focus on a single, definable, and compelling outcome

The book includes true stories of intentional self-transformation—such as Vanessa O'Brien, who quit her corporate job and set the Guinness World Record for a woman climbing the highest peak on every continent in the fastest time; Andre Norman, who became a Harvard fellow after serving a fourteen-year prison sentence; Ken Arlen, who instantly quit smoking by changing his identity narrative; and Hardy himself, who transcended his childhood in a broken home, surrounded by issues of addiction and mental illness, to earn his PhD and build a happy family.
Filled with strategies for reframing your past and designing your future, Personality Isn't Permanent is a guide to breaking free from the past and becoming the person you want to be.
Ten Qualities of a Total Winner by Dennis Waitley
Dr. Denis Waitley, a national authority on high-level performance and personal development, reveals his formula for developing the ten qualities of a total winner:
• Positive self-awareness 
• Positive self-esteem 
• Positive self-control 
• Positive self-motivation 
• Positive self-expectancy 
• Positive self-image 
• Positive self-direction 
• Positive self-discipline 
• Positive self-dimension 
• Positive self-projection
"Read this book, follow the steps, and you too can attain the 'Winner's Touch.'"—Spencer Johnson, M.D., author of Who Moved My Cheese?
"A heavyweight among motivational writers."—Charles Paul Conn, author of An Uncommon Freedom
An Inspiring Guide to Discovering Effortless Joy by Luminita D. Saviuc
Based on a phenomenally popular blog post, a simple and counterintuitive approach to finding true joy

When Luminita Saviuc, founder the PurposeFairy blog, posted a list of things to let go in order to be happy, she had no idea that it would go viral, shared more than 1.2 million times and counting. Based on that inspiring post, this heartfelt book gives readers permission to give up–that is, to let go of the bad habits that are holding them back from achieving authentic happiness and living their best lives. Lessons include:
Give Up the Past
Give Up Your Limiting Beliefs
Give Up Blaming Others
Give Up the Need to Always Be Right
Give Up Labels
Give Up Attachment
Simple yet wise, and informed by the author's own inspiring personal journey, this liberating little book presents a fresh twist on happiness advice: take a step back to reflect, and give yourself permission to let things go. Includes a foreword by Vishen Lakhiani, New York Times-bestselling author of The Code of the Extraordinary Mind and founder and CEO of Mindvalley.
The Secret Spiritual Art of Succeeding at Work by Vishen Lakhiani
This book will disrupt your deeply held beliefs about work, success, and, indeed, life.
If you're the average person in the developed world, you spend 70 percent of your waking hours at work. And if you're the average person, you're miserable for most of those hours. This is simply not an acceptable state of affairs for your one shot at life. No matter your station, you possess incredible unique powers. It's a modern myth that hard work and hustle are the paths to success. Inside you is a soul. And once you unleash it fully into the domain of work, magic happens. Awakening the Buddha and the Badass inside you is a process that will disrupt the way you work altogether. You'll gain access to tools that bend the very rules of reality.
The Buddha is the archetype of the spiritual master. The person who can live in this world but also move with an ease, grace, and flow that comes from inner awareness and alignment.
The Badass is the archetype of the changemaker. This is the person who is out there creating change, building, coding, writing, inventing, leading. The badass represents the benevolent disruptor–the person challenging the norms so we can be better as a species.
Once you integrate the skill sets of both archetypes, you will experience life at a different level from most people. You will operate from a space of bliss, ease, inspiration, and abundance. The Buddha and the Badass: The Secret Spiritual Art of Succeeding at Work will show you how.Author of the New York Times bestseller The Code of the Extraordinary Mi and founder of Mindvalley, Vishen Lakhiani has turned his own life and company into his research lab. He's codified everything he's learned into the how-to steps in this book. The Buddha and the Badass teaches you how to master your work and your life.
How Common people Are Doing the Uncommon by Dr. Joe Dispenza
Becoming Supernatural marries some of the most profound scientific information with ancient wisdom to show how people like you and me can experience a more mystical life.
Readers will learn that we are, quite literally supernatural by nature if given the proper knowledge and instruction, and when we learn how to apply that information through various meditations, we should experience a greater expression of our creative abilities; that we have the capacity to tune in to frequencies beyond our material world and receive more orderly coherent streams of consciousness and energy; that we can intentionally change our brain chemistry to initiate profoundly mystical transcendental experiences; and how, if we do this enough times, we can develop the skill of creating a more efficient, balanced, healthy body, a more unlimited mind, and greater access to the realms of spiritual truth.