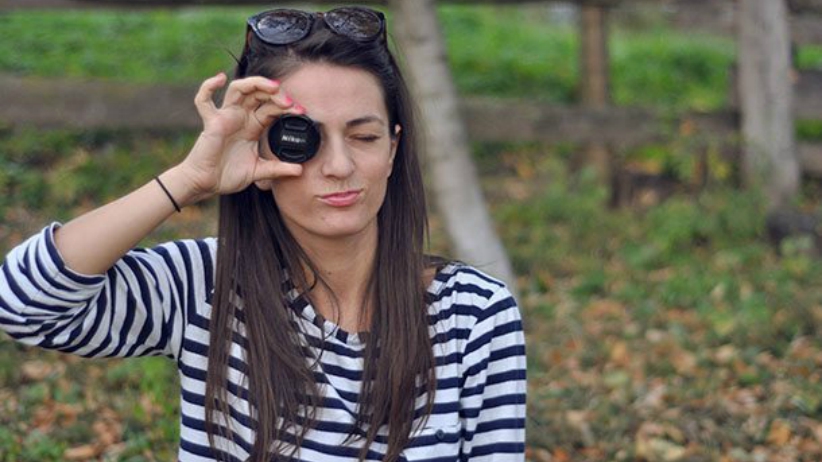 "It is hard to convince a high school student that he will encounter a lot of problems more difficult than those of algebra and geometry." ~ Edgar W. Howe
You know what I realized recently? That I don't really remember much of the things I have learned in school.I don't know about you, but when I think about the things that shaped and helped me improve myself and my life, the things that contributed to my growth and evolution, I realize that they didn't come from school but from what I have learned after I finished my studies… I guess Dr. Seuss was right, "You can get help from teachers, but you are going to have to learn a lot by yourself, sitting alone in a room."
7 Things They Should Teach You in School but Don't
What I will share with you today is a list of 7 things I think should teach you in school but don't.
Enjoy 🙂
1. The more positive your thoughts are, the happier your life gets
Most of us have no idea how powerful our thoughts are and how, because of our polluted and toxic way of thinking, we make our lives a lot harder and unhappier than it should be. Just look how beautifully Albert Einstein talks about the power of our thoughts: "The world as we have created it is a process of our thinking. It cannot be changed without changing our thinking."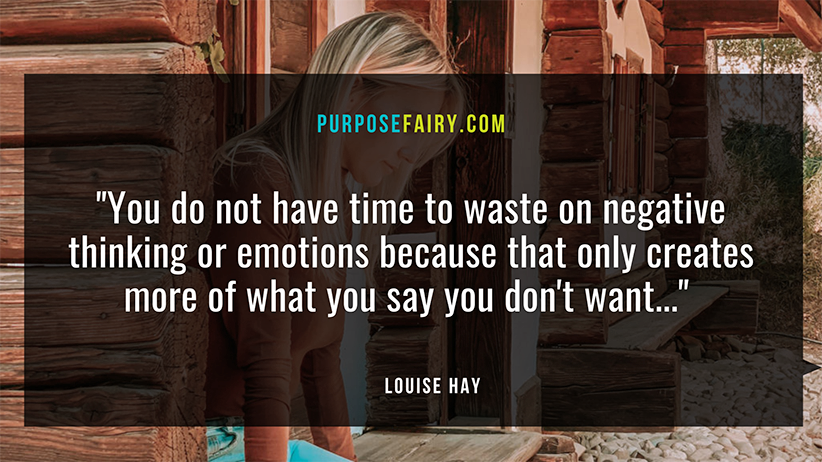 Our thoughts shape and make us who we are. If our thoughts are negative and destructive, our beliefs will mirror our thoughts and based on these beliefs we will craft our lives. If the mind is made pure, everything else will be made pure.
"If you can change your mind, you can change your life." ~ William James
I wish they would've taught me these things in school. I wish they would've told me that once you change your thinking you are in fact changing your whole life and that the more positive your thoughts are, the happier your life will get.
2. People will raise and lower the level of your expectations
When I was a little kid, I didn't like my teachers very much simply because I felt like they were treating their students differently based on the way we all looked, the way we were dressed and based on who our parents were.
They were placing labels on little kids, treating all of us differently, condemning those who came from less favorable homes to stay stuck in that place while those who came from more fortunate backgrounds to become better and better at everything they did.
The way I see it, a teachers' job and responsibility are to shape his or her students in a beautiful and powerful way, to raise them up and not to tear them.
One of my favorite quotes of all times comes from Goethe where he talks about how people will raise and lower the level of your expectations: "If you treat an individual as he is, he will remain how he is. But if you treat him as if he were what he ought to be and could be, he will become what he ought to be and could be."
If you ask me, self love is the key to a happy and meaningful life. When you honor and love yourself for who you are and for who you are not, you will know how to honor and love the world around you as well.
Because you have so much love for yourself, you will extend that love outwards, on to your family and friends, your work, the environment and every living thing you come in contact with.
We project outwards that which we are inwards and if we learn to love and accept ourselves we will know how to love and accept the whole world.
"The most powerful relationship you will ever have is the relationship with yourself." ~ Steve Maraboli
4. A musician must make music, an artist must paint and a poet must write
I studied art for 12 years but because I was lead to believe that you can't really make a living from pursuing a career in this field, I was "advised" to go study Economics, because you see, that's where the money is.
As a "well behaved human" that I was at that time and because I had no idea what I wanted to do with my life, I did what the "experts" suggested I would do. I went to University and studied Economics. Biggest mistakes I have ever made.
Being stuck in a place where I felt like I did not belong, studying something that made no sense for me whatsoever led me to believe I was stupid. I remember looking at my books and not understanding anything that was in there. I just couldn't understand why was it so hard for me to understand accounting, finance, banking and all the other subjects I was studying…
"Everybody is a genius. But if you judge a fish by its ability to climb a tree, it will live its whole life believing that it is stupid." Einstein
It took me quite so time for me to understand that you can't fit a square peg into a round hole and that if you are an artist, you have to create art, and if you are an accountant, you have to do what accountants do 🙂
I think Abraham Harold Maslow said it best: "A musician must make music, an artist must paint, a poet must write if he is to be ultimately at peace with himself. What a man can be, he must be."
5. The importance of being present and engaged in the now
I wish I would've learned in school how to be present and engaged in the present moment and how to appreciate life for what it is and also for what it not. To be thankful for whatever the present moment has to offer and if I say I want to be happy, to be happy here and now and not to wait for things to change and time to pass in order to feel those good feelings I say I want to feel.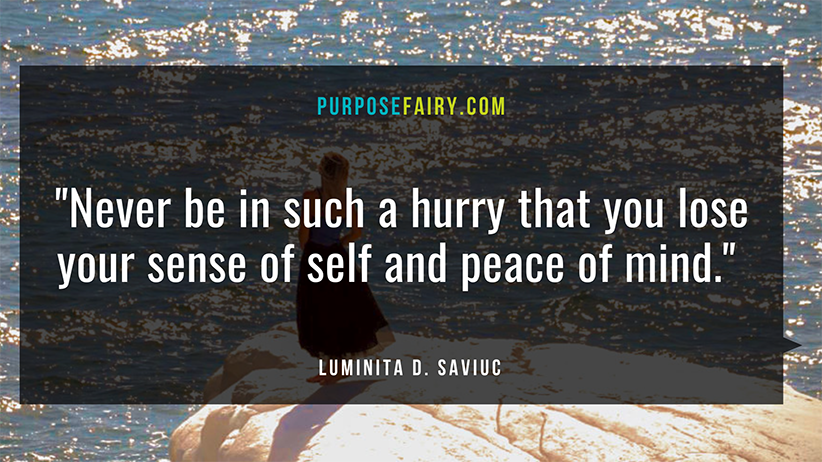 Little children are very good at being present and engaged in the now but as they grow older and older, things change. Their minds start to wander around, keeping them from being fully present in the now, keeping them from having as much fun as they used to when they were younger. They start to worry, to fear and to stress about the many things that might go wrong with them and the world around them… they stop enjoying life.
At the core, we all know how to be present, we all know how to be happy,  how to enjoy life but for different reasons, we tend to forget and that's why I think school would be a great place for us to start remembering and start living.
"Unease, anxiety, tension, stress, worry — all forms of fear — are caused by too much future, and not enough presence. Guilt, regret, resentment, grievances, sadness, bitterness, and all forms of unforgiveness are caused by too much past, and not enough presence." ~ Eckhart Tolle
6. Be a first rate version of yourself and not a second rate version of someone else
Since we are all unique individuals with unique gifts and talents, I think it would be great if they would start encouraging students in schools to embrace their authenticity, to teach them that its okay to be who they really are without the fear of being judged, labeled or criticized. Teachers shouldn't ask their students to be normal but rather to be themselves.
We are all different and we can't all play by the same rules. Our differences should be celebrated, appreciated and encouraged in schools, not judged, ridiculed and labeled harshly…
We need more authentic people in this world and schools would be a great place to learn about its value and importance.
"Being yourself is one of the hardest things because it's scary. You always wonder whether you'll be accepted for who you really are. I decided to call my record 'Inside Out' because that's my motto about life. I don't think you ever succeed at trying to be anyone else but who you truly are." ~ Emmy Rossum
7. Never get your sense of worth from outside yourself.
Why don't they teach you in school not to get your sense of worth from outside yourself?  Why don't they have a class called "Who you are is more than enough and you should never look outside yourself for approval and validation"?
When I was in school, comparison and competition were strongly encouraged by my teachers. As a result, we were all trying to get the best grades and we were all trying to better than the other students. We were all perceiving ourselves as being more or less valuable based on our grades.
Because I wanted to be the best in my class and because I wanted my teachers to like me, I was studying for the wrong reason. I wasn't studying because I enjoyed studying or because I was passionate about the subjects I was studying but because I was after their approval.
It took me a long time until I realized that self-worth comes from who you are internally and not from how other people treat you externally.
Never get your sense of worth from outside yourself. Don't let other people tell you how much you're worth, decide for yourself. It's called self-worth not others worth.
"Life is too short to waste any amount of time on wondering what other people think about you. In the first place, if they had better things going on in their lives, they wouldn't have the time to sit around and talk about you. What's important to me is not others' opinions of me, but what's important to me is my opinion of myself." ~ C. JoyBell C.
Even though nobody taught me these things in school, I am grateful for the many books I have read and the many great teachers that came my way that taught me all of these things and many others. It's because of them that I am the person I am today and I love me! Thank you books and thank you, teachers 🙂
Do you think you learn the basics to make it in life at school or on your own? What is your experience? What valuable lessons do you wish you had learned in school and why? You can share your comments by joining the conversation in the comment section below.
~love, Luminita💫
Comments