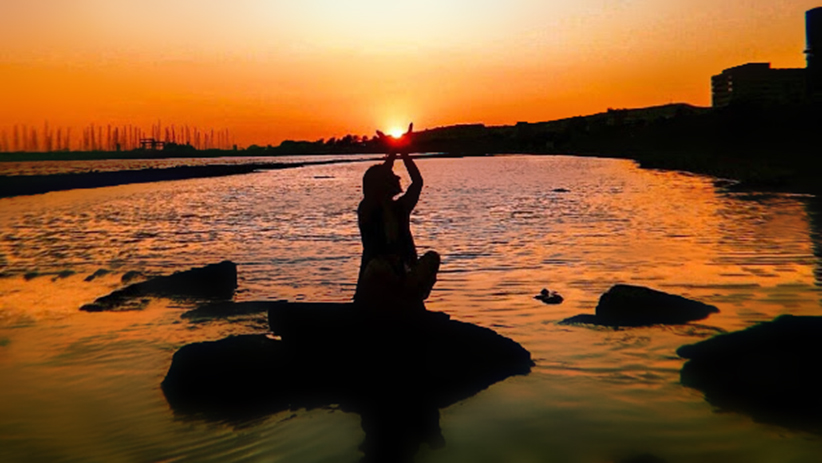 Golov20 Meditation is an initiative started by Dr. Joe Dispenza with the intention of spreading love in the world and bringing us closer to one another without considering the barriers of space and time.
Golov20 is meant to connect and bond a worldwide community to the life-changing energy of Love.
This whole movement started at the end of April 2020 and it has already spread throughout the world like nothing ever seen. And even though it is a very simple practice, it is a truly powerful tool to use in these times of confusion, fear, and chaos.
Love Transcends Space and Time
The intention behind this practice is for people to start feeling the love you're feeling for them. And because we're limited by time and space right now, and we cannot actually give those we love, Dr. Joe Dispenza asks us to feel these people in our hearts. He's asking us to feel the love we feel for them.
Research has shown that:
The love that people feel begins to influence people non-locally. When they feel love and their heart begins to beat in a more rhythmic and coherent fashion, we've seen people at a distance, begin to experience that same type of heart pattern. They begin to feel love.~ Dr Joe Dispenza
Golov20 Meditation
The first step is to think of someone in your life you really care about and send them a text, a voice, or a video message telling them what you love about them.
Simple, right?
The second and last step is to do this simple 15-minute meditation: Golov20 by Dr. Joe Dispenza.
Dr. Joe Dispenza has proven that connecting to the feeling of love in your heart reduces cortisol (the stress response) and significantly improves IgA levels (the body's immune system) which is the primary defense against bacteria and virus. It's better than any flu shot.
Love Bonds and Connects
This beautiful meditation is meant to bond and connect a worldwide community by the energy of LOVE.
Enjoy 🙂
Golov20 Meditation by Dr. Joe Dispenza
P.S. If you're asking why is Dr. Joe's voice like that, you're not the only one. I had the same question when I first heard his meditations. And I've been practicing many of his mediations for months now.
His research has shown that using a certain tone, and timing of the way he uses words, induces a deeper state of meditation and also a regulation of coherent brain waves.
It might sound unusual and it is. Because it's the unknown. But if you stick with it, understanding there's a method behind it and surrender to the process, you and the person you're sending love to will benefit greatly..
P.P.S: You can do this meditation as many times as you like a day, each time on a different person because staying in love is all that matters right now.
This meditation is also available in Romanian, Russian, French Italian, Spanish, Portuguese, Brazilian, and Polish. I've added all of them to this Golov20 YouTube playlist.
Remember: Loving others is loving yourself!
~love, Luminita💫
Comments