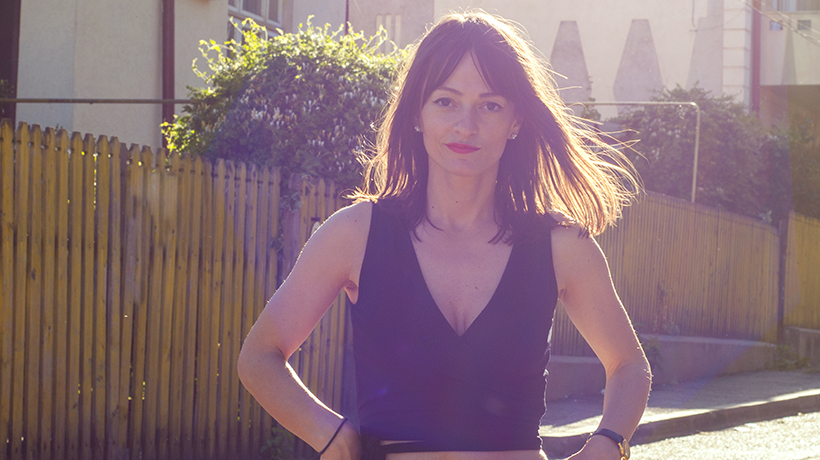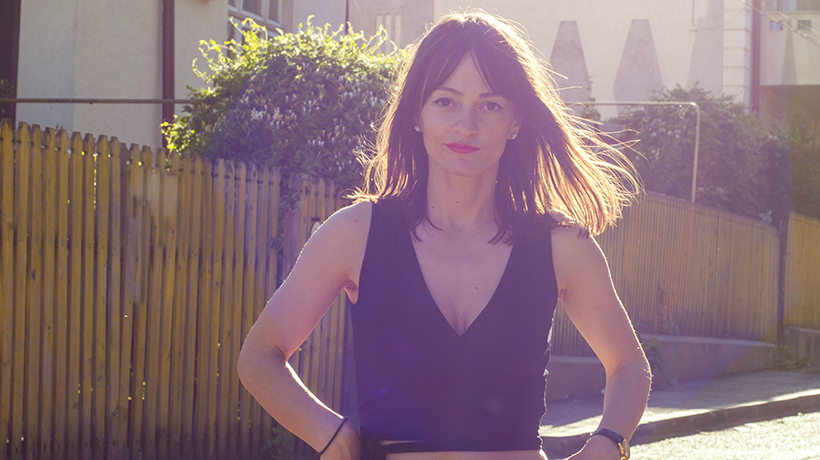 Letting go isn't painful, holding on is. To hold on is to suffer. To let go is to be Free. ~ Luminita D. Saviuc
Looking back at my life, I realize that letting go has been the main theme for my Soul journey. My Soul has been teaching me how to let go, BIG TIME. And even though for more than 25 years I have been resisting the lessons – I just didn't want to let go – once the pain became unbearable, I had to let go.
I had to learn how to leave behind me all the lies, fears, programs, and the many horrifying stories about who I was and what the world expected me to be, and I had to awaken to the Truth that the past is nothing but a story and that the Truth of who I am was waiting to reveal itself to me through the power and wisdom of Letting Go.
What I will share with you are few of the many lessons I have learned on my journey in the hope that these lessons will inspire and empower you to leave behind you all that is false so that you can experience your Truth and become all that Life created you to be.
15 Powerful Lessons I've Learned about Letting Go
Enjoy 🙂
1. Letting Go is an Inner Journey
Letting go is an inner journey that requires Discipline, Commitment, Faith, Love, and Surrender. Armed with these things, you can successfully navigate your personal journey, achieving your Heart and Soul's desire.
2. Letting Go Feels Painful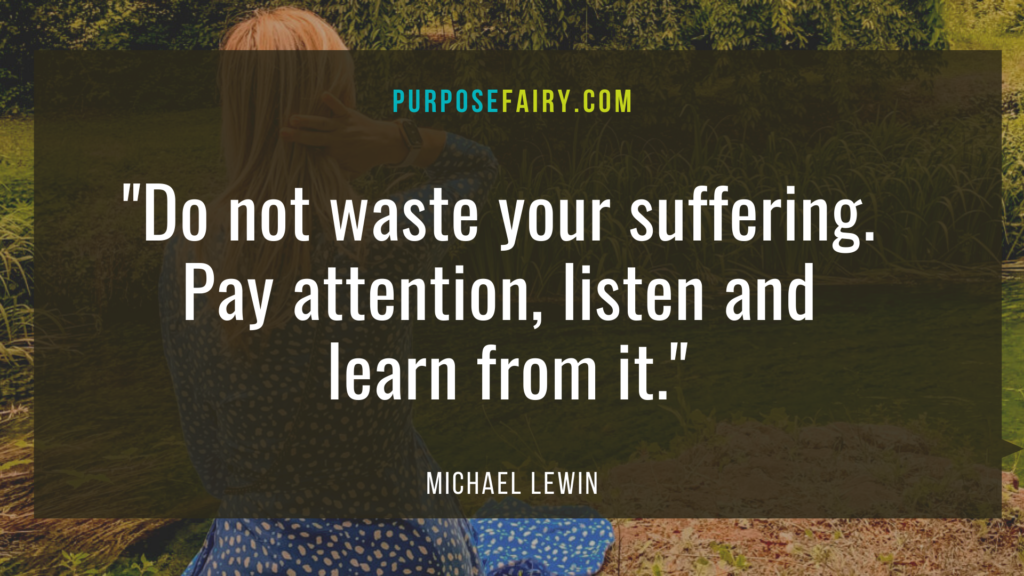 To let go is to feel the pain and heartache that comes from leaving behind all that you once perceived as valuable, worthy, and precious – things that now have no real value and meaning to you. But the pain comes, not from letting go, but from holding on.
To hold on is to suffer. To let go is to be Free.
3. Letting Go Brings Up A Lot of Resistance
To let go is to experience the resistance that comes from within yourself – your fears, doubts, insecurities, unhealed wounds and past pains, and the resistance of the people in your life – family, friends, co-workers, etc., people who desperately want you to remain the same. Don't give it too much attention. It will eventually disappear and in its place, you will feel ease, peace, and joy. 
4. Letting Go Feels Lonely At Times
The path of detaching yourself from all the lies, programs, fears, and illusion that once kept you captive in a world that made no sense to your Heart and Soul is a lonely one – not too many people want to walk on it. And even though you will have moments when you will feel completely alone and isolated from the rest of the world, it's important to keep on walking. 
Trust your Soul and Inner Guidance.
Eventually, the pain and loneliness will fade away and you will find what you have been seeing for.
5. Letting Go Removes the Veil of Forgetfulness
As you let go of all that is holding your True Self from being Free and Alive, the veil of forgetfulness is slowly being lifted from your eyes and you will begin to See yourself and the whole world with eyes of Light and Love.
You will See their Light, their Beauty, their Love, and Perfection. And you will realize that you are all part of the same Family. You are all One.
With the many thoughts of separation that are so deeply engraved into our subconscious minds, it can be quite challenging to realize the Oneness of things. But through letting go, all that is false is being pushed aside, and we slowly but surely begin to realize the Oneness of Things.
7. Letting Go Liberates You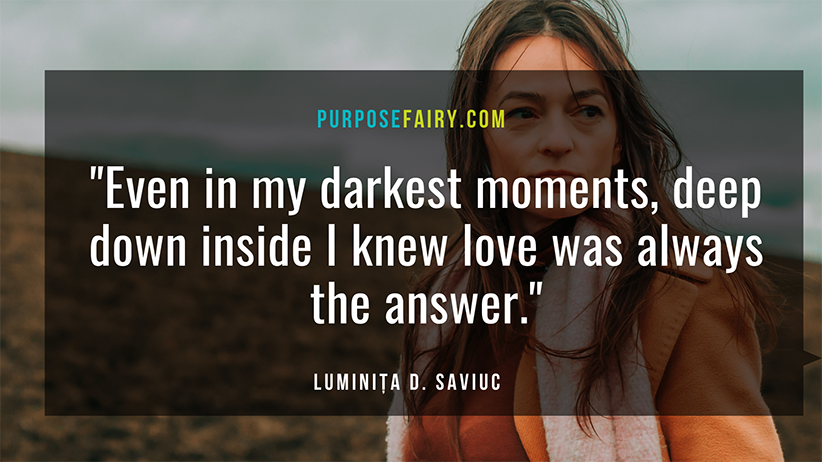 Letting go frees you from all the chains, bonds, and attachments that have been keeping the Real You imprisoned for all this time – allowing you to experience your own Freedom and Aliveness, and helping you to step into your God-Given Power.
8. Letting Go Shines Light on Things
Letting go will bring Light to all the places where there was once nothing but darkness; Love, to all the places where there was once only fear; and Truth to all the places where there was once only falsehood.
9. Letting Go Purifies Your Soul of Attachments
When you let go, you purify your Soul of attachments to, and desire for things – understanding them spiritually – enjoying their Truth – and realizing what is certain in them.
10. Letting Go Grounds You
To let go is to be fully grounded and connected to your Humanity, the Earth, and all the beings who inhabit this wonderful planet – welcoming, allowing, accepting, and treating all Life with the dignity, love, and respect it deserves.
11. Letting Go Helps You to Surrender
To let go is to surrender to your Higher Power – your Being, your Truth, and your Divinity – allowing life to take its natural course, and trusting that everything is happening as it should be – in Perfect and Divine Harmony.
12. Letting Go Helps Quiet Your Mind
Letting go quiets your mind and it helps you to reconnect with your inner peace and stillness so that you can experience the Light, Beauty, and Love you truly are.
13. Letting Go Reveals Your True Self to Yourself
When you let go, the You that is True and Authentic – full of Love, Joy, and Bliss – reveals itself to you, and you finally realize that the Love, Beauty, Joy, and Bliss you have been looking Out there, was Within you all along.
You are all That!
14. Letting Go Opens Your Heart to True Love
You are that Infinite, Endless, and Unfailing Love you have been seeking. And as you leave behind you all the lies, limitations, fears, and darkness that has been hunting and tormenting you for all these years, you will open yourself to that Infinite, Eternal, and Life-Giving Love.
15. Letting Go Helps You Return Home
Consciously or unconsciously, we are all searching for that breathtaking place the Soul calls Home; that place where Love is felt in abundance, and where nothing and no one can disturb our Peace of mind.
And by letting go we can find this breathtaking place.
By letting go, we can find our way back Home – back to where Love is Endless and Forever Loyal – and back to where Joy and Bliss is a natural state of Being.
If you want to learn HOW to Let Go, check out my book: 15 Things You Should Give Up to Be Happy: An Inspiring Guide to Discovering Effortless Joy. It's available on Amazon for order and worldwide shipping.
~love, Luminita💫
Comments