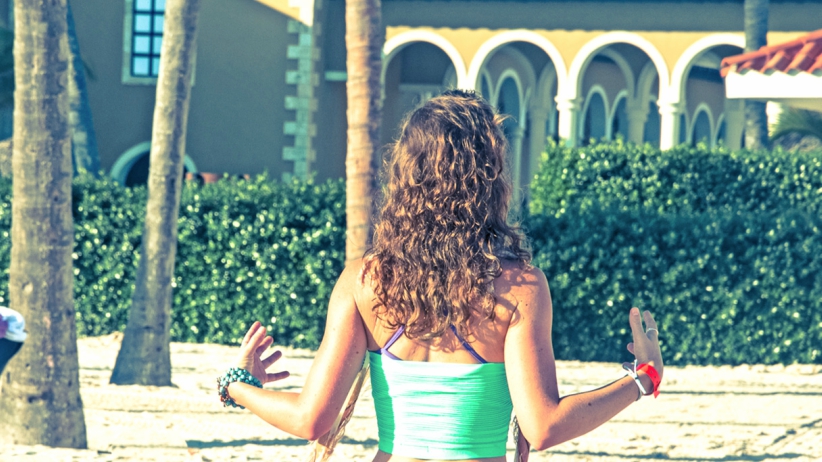 We give so much power to everyone around us over ourselves and our lives. Because we assume that "they" all know a lot more about ourselves and our path than we do, we ignore our inner voice and intuition, making everyone's thoughts, ideas and opinions a lot more important than our own.
Stop Betraying Yourself
"There's nothing more painful than trying to live your life the way everyone expects you to live it— betraying your own soul just so you can please the world around you." ~ Luminita D. Saviuc, 15 Things You Should Give Up to Be Happ, An Inspiring Guide to Discovering Effortless Joy
The life you are living was given to you to live it according to your own Truth. And it's your responsibility to walk your path with love and integrity without betraying yourself. 
12 Steps to Stop Betraying Yourself and Get Your Voice Back
Today I would like to share with you 12 steps that will teach you how to stop betraying yourself so that you can get your voice back and live your life in Truth, Love, and Integrity.
1. Stop betraying yourself by being honest with yourself.
Take a look at yourself in the mirror, and ask yourself:
"Is this the life I want to be living?
Is this the person I want to be?"
And be honest with yourself in answering these questions. 
2. Accept with grace all that you face.
Accept all the resentment, negative emotions and the inner turmoil that might surface as you ask yourself the questions mentioned above. And let things be as they are without trying to change or fix them in any way.
3. Stop betraying yourself and breathe deeply.
Breathe deeply and mindfully. And while you visualize yourself inhaling peace and exhaling all that is negative and toxic, repeat these words to yourself:
"This too shall pass."
Forgive Yourself for ignoring your inner voice and guidance and for making other people's thoughts, ideas and opinions more important than your own. And forgive Them for misleading you and for making you feel as if you never were enough – good enough, smart enough, knowledgeable enough, and so on. Forgive and let go.
5. Treat yourself with gentleness.   
Give yourself the love, comfort, and understanding you truly need and deserve in these moments. Understand that you did the best you knew how. And now that you know better, you can do better.
6. Scream from the top of your lungs.
Find a place where you can scream from the top of your lungs. And do this as long as you need to.
Do it!
It will help you release the stuck energy, the pain and the blocks that have been preventing you from speaking your Truth for all this time. 
7. Stop betraying yourself and get your voice back.
Go out there in the world and dare to open your mouth and talk about the things that matter to you. And if this feels like too big of a stretch, you can start by having small conversations with yourself in the mirror. Do this for 1 to 5 minutes a day for 30 days, and eventually, you will find the inner courage to speak your Truth loud and clear.
8. Speak your Truth.
Start by saying "yes" ONLY when you feel like saying "yes", and "no" ONLY when you feel like saying "no". Dare to speak your Truth at all times and do it with grace and confidence. 
9. Trust yourself with all your heart.
Know that nobody in this whole world knows a lot more about yourself and the path you're meant to walk upon than you yourself do. So trust yourself – your inner wisdom, guidance, and intuition – with all your heart. 
Listen to your inner voice and intuition as they will always guide you in the right direction. 
11. Take good care of yourself.
Treat yourself with the love and respect you truly deserve. Give yourself all the love and affection you want the world to give you. Take good care of yourself, and you will be able to take good care of others also. 
12. Stop betraying yourself and live life Your Way.
Set an intention to make the rest of your life the best of your life. To live life Your Way. Set an intention to always do what feels right in your heart, and to never ever ever again betray yourself just so you can please those around you. 
What is ONE thing you feel that you need to do in order to stop betraying yourself and get your voice back? You can share your insights by commenting below 🙂
~love, Luminita💫
Comments