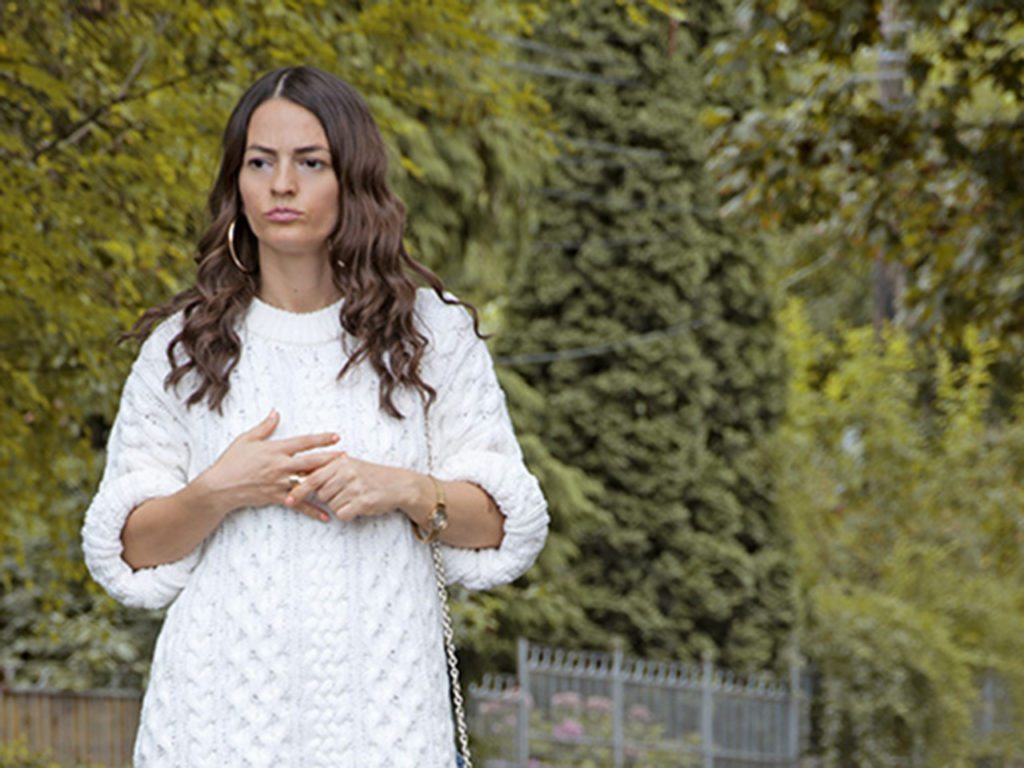 "Since we cannot change reality, let us change the eyes which see reality." ~ Nikos Kazantzakis
How Life Tells You It's Time for a Change
It's incredible how many things can change over time and how much a person can be transformed in such a short period of time. I went back home feeling happy and excited to write my first book. And because I had learned so much about myself, about happiness and about life, I knew for sure I was going to be in a really good place. I felt very confident about everything I knew.
But things change and life changes, and when that happens, if we're too certain about the things we know, and if we cling too tightly to our ideas and the beliefs we have about who we are and how life should work, we risk hurting ourselves in ways we never knew were possible. The Tao Te Ching speaks about this so beautifully:
"Men are born soft and supple; dead, they are stiff and hard. Plants are born tender and pliant; dead, they are brittle and dry. Thus whoever is stiff and inflexible is a disciple of death. Whoever is soft and yielding is a disciple of life. The hard and stiff will be broken. The soft and supple will prevail." ~ Lao Tzu
Life is constantly changing. We are constantly changing. But because we are so comfortable with things remaining the same, and because we like to feel safe and secure at all times, we do our best to resist change, failing to realize that by resisting change we are in fact resisting life.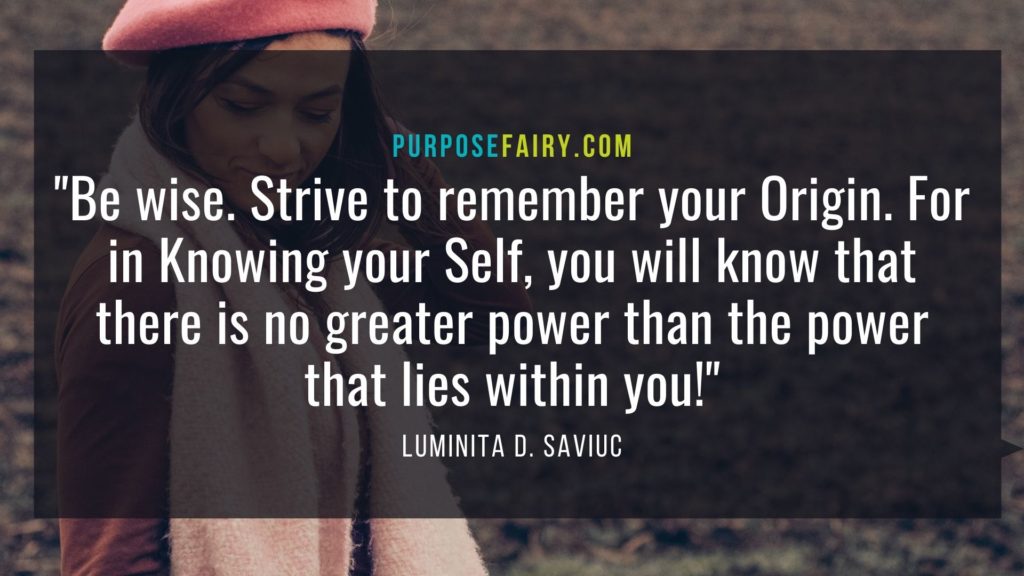 Our Soul, the essence of who we are, is soft and yielding, thus, a disciple of life. And it needs us to go through the many changes life sends our way in order for us to grow and realize our true nature.
It needs us to go through all these changes so we can lift the veil from our eyes that prevent us from seeing and experiencing our purity, and the purity of everyone around us.
It needs us to dispose of what is old, of what is no longer working for us, so that we can open ourselves to new things, new experiences and the new ideas that are meant to take us to the next dimension of our expansion, growth, and evolution.
"Remember not the former things, nor consider the things of old. Behold, I am doing a new thing; now it springs forth, do you not perceive it? I will make a way in the wilderness and rivers in the desert." ~ Isaiah 43:18-19
Ever since I discovered this world of personal development and spirituality, I worked intensely on purifying my mind, my heart and my life. And because I was so committed to this practice of cleansing, purifying and loving myself, I got really good at it.
So good that I started thinking I already knew everything that I needed to know in order for me to live a balanced, happy, peaceful and harmonious life.
I would often think to myself, "I have been through enough already, I deserve a life free of pain," not knowing how silly it was of me to think that way.
Even though I had learned that change is the only constant in life and that I should never again try to run away from it, I assumed that whenever a change was going to come my way, it was going to come in the form of wonderful, happy and delightful experiences.
No more dark, uncomfortable and painful ones. Because you see, I had already been through enough pain and I had done so much work on myself.
This is how most of us think. We are so addicted to pleasure, to feeling good, to being happy all the time, that we try to keep pain from showing up in our lives. Thinking that if the pain is present, there must be something wrong with us. We must be doing something wrong.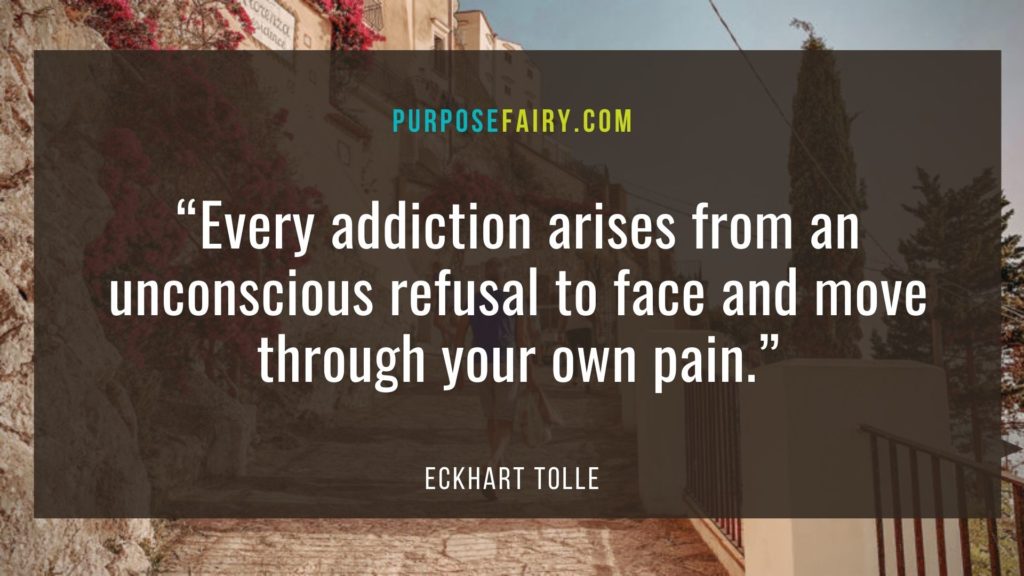 When my life started "getting out of control," or maybe I should say, out of MY control, I honestly believed that I was doing something wrong. I thought life was making a huge mistake.
"This isn't right," I kept telling myself.
"I am one of the most spiritual people I know. I love with all my heart and I do all this soulful work that is meant to keep me connected with my Soul and God. Why is this happening to me? Maybe I should work harder on staying  'pure' ."
So I started meditating more. I started eating healthier food, and I began to pay closer attention to the thoughts that ran through my mind and the words I spoke. I made sure to do everything that worked so well for me in the past. But the funny thing is that as time went by, things seemed to be getting worse. And none of these "magical" tools worked for me anymore. The many things that worked so well for me in the past – meditations, online courses, coaching sessions, programs of all kinds, energy work, etc. – they were no longer helping me and I started to panic.
"To reach satisfaction in all, desire satisfaction in nothing. To come to possess all, desire the possession of nothing. To arrive at being all, desire to be nothing. To come to the knowledge of all, desire the knowledge of nothing. To come to enjoy what you have not, you must go by a way in which you enjoy not. To come to the possession you have not, you must go by a way in which you possess not. To come to what you are not, you must go by a way in which you are not." ~ John of the Cross
After so many years of all kinds of wonderful, blissful and ecstatic experiences, moments when I felt such a strong, deep and profound connection with my own heart and soul and with God, I was now left alone, feeling nothing but pain.
I felt a huge hole in my heart, and to my surprise, as the days, weeks and months went by, things seemed to be getting worse and worse.
This was on and off. In the beginning, I would have up to a month of intense pain and darkness, and then a few months of ecstatic and blissful experiences. So I got used to it. It became bearable. I knew what to expect. But after April 2014, which, by the way, was the most euphoric and most magical month of my entire life, things started to get very "chaotic" in the sense that I no longer knew what to expect, and when to expect it.
I would wake up in the middle of the night with a lot of pain in my body and I didn't know how to make it stop. There was little energy and vitality left in my body, and even though I would use that energy to pray and to ask for help and guidance, I couldn't feel a thing.
There was no answer. The God I had become so close to, the God that I learned to love like I never loved anyone in my whole life, was totally absent. And that only made things worse.
I was terrified.
I couldn't write like I used to. I could no longer feel any love in my heart, for myself or for anyone else, and I was beginning to think that my Soul forgot about me and that God had abandoned me.
"And he who does arrive collapses as in sleep, for all he knew before now seems a lowly thing, and so his knowledge grows so deep that he remains unknowing, rising beyond all science. The higher he ascends the darker is the wood; it is the shadowy cloud that clarified the night, and so the one who understood remains always unknowing, rising beyond all science." ~ John of the Cross
I didn't know what to do. I started looking for answers and explanations to what I was experiencing everywhere, but none of the things I found helped. But after almost two years, a friend of mine sent me a link to a book called The Dark Night of the Soul written by St. John of the Cross. He just sent me an email with that link without saying anything else. And this wonderful book was exactly what I needed. I'll probably talk more about it in the future blog posts, facebook posts, and newsletters.
"God has to work in the soul in secret and in darkness because if we fully knew what was happening, and what Mystery, transformation, God and Grace will eventually ask of us, we would either try to take charge or stop the whole process." ~ John of the Cross
The past two years have been some of the most painful and most intense years of my life, but also some of the most wonderful and most rewarding. In these two years, I have discovered, once again, that life isn't about holding on, but rather about letting go. Life is about letting go of everything we are, in order for us to become all that we were born to be.
It's about embracing our darkness so that we can give birth and experience our own Light. It's about loving our joyful and happy experiences, but also our darkest and most painful ones.
It's about trusting the wisdom of life, and our own inner wisdom, even when there doesn't seem to be anything left for us to dream about, to love or to hope for.
"In order for the light to shine so brightly, the darkness must be present." ~ Francis Bacon
Resting in joy, laughter, and happiness might feel a lot better than dwelling in pain and darkness, but you have to keep in mind that a certain darkness is needed to see the stars. And that without mud, there can't be a lotus flower. You are the lotus flower!
~love, Luminita💫
Comments