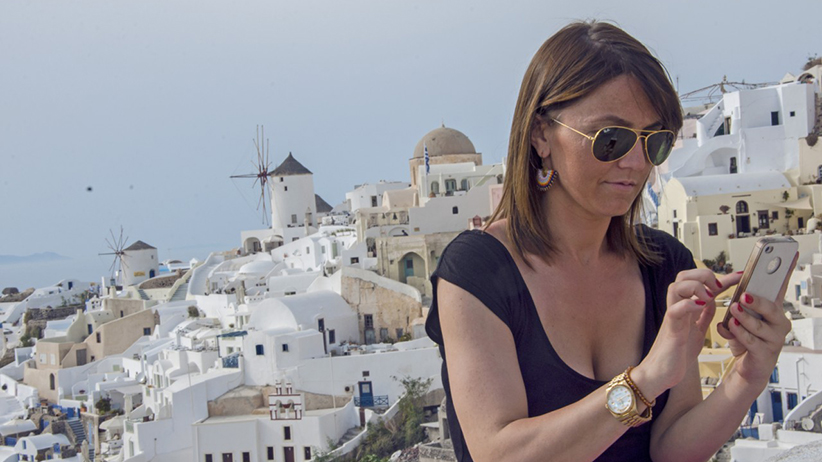 Studies have shown that only 3% of the population of US sets goals and that 3 % are among the wealthiest and most prosperous people in the country. I do not know what the percent in the world is but I will assume is lower than that.
So why is it that people don't set goals, especially when we know that those who do set goals are in a place where we will all want to be?
"Are you bored with life? Then throw yourself into some work you believe in with all your heart, live for it, die for it, and you will find happiness that you had thought could never be yours." ~ Dale Carnegie
If you ask why most people will tell you they don't know how to do it, or that they don't have the time nor the patience necessary…
You have no idea how much we can discover about ourselves once we take the time to write our thoughts and our dreams down on a piece of paper. It is a really powerful and magical simple technique.
"To be all we can be we must dream of being more. To do all that is possible, we must attempt the impossible." ~ Care Robin
There are so many things we don't know about ourselves, about life, about what is possible and what is not possible, about what we can/can't do, and most of us choose to believe everything other people tell us to believe without questioning a single word.
I remember when I was a little girl, I had a very strong belief that grown-ups, especially the elders, had the answers to all of my questions and I believed everything they told me as being true, not questioning a single word.
Well, as I grew up, things changed, I changed, and I started using more of my own brain and I started questioning all the things that no longer made sense for me.
If we have a brain, we might as well use it, right? Unfortunately, not all of us are willing to do it and that is why we don't think and just allow others do most of the thinking for us. 
"Believe nothing, no matter where you read it, or who said it, no matter if I have said it unless it agrees with your own reason and your own common sense."~ Buddha
Who says that you can only dream while a child? We need dreams for they keep us alive, we need dreams for without dreams we are like birds with broken wings.
"Goals are not only absolutely necessary to motivate us. They are essential to really keep us alive." ~ Bill Copeland
Take a piece of paper and let your imagination run wild. Write down everything you dream of becoming, everything you want to have and everything you want to be. Don't be afraid, if you haven't done this in a while, or maybe never, you might think you have little or nothing to write, but that's not true. You know it and I know it.
The Power of Setting Goals
We all have dreams. Dreams give us hope about the future and with hope everything is possible.
Remember when you were a little boy/girl and you knew exactly what you wanted to do with your life? Remember how you used to dream all day long about the great things you would one day accomplish? What happened to your dreams?…
How to Make Your Dreams Come True
I will tell you what happened. Everybody around you started telling how things aren't the way you think they are, and that life is hard, life is tough and you need to be more realistic, and you gave up. You became on of them and you decided to leave your dreams behind you… This is how you forgot about your dreams.
Such a sad story, isn't it? Not really. If you can find the courage to bring them back to life and work toward making them come true, it won't be a sad but a wonderful life story, the story of your life.
"Make no little plans; they have no magic to stir men's blood… Make big plans, aim high in hope and work.
~ Daniel H. Burnham
So start writing. Ask yourself:
Write down all that comes to your mind, whether you think is crazy or not, whether you think is possible or impossible. It does not matter. Forget about your limits and dare to dream, big dreams, for they are the ones who move the hearts of men like Goethe once said it.
After making your list, wait an hour or two to pass, read the list and ask yourself these questions:
Why do I want this?
If you can't seem to get an answer, then it's not really a dream, and it won't become a goal for you. We don't want to waste any time on something we don't really want. Cross it off your list.
We want only those things that keep us focused, enthusiastic, excited and passionate.
We don't want to be living somebody else's dream, right? We're done with doing that. We only want to do those things that bring us joy, peace, and happiness. We only want to do those things that are morally right for us and for those around us.
If you have doubts about any of them, you will have to cross them off the list. We have to make sure that we set our goals properly for a goal properly set is halfway reached as Abraham Lincoln said it.
"You have to set goals that are almost out of reach. If you set a goal that is attainable without much work or thought, you are stuck with something below your true talent and potential." ~Steve Garvey
With those dreams that are left, ask yourself if each and every one of them will make you feel better about yourself if they will bring inner peace and joy into your life and the lives of those you love.
Will your dreams help you live a healthier and more abundant life?
Will they help you make new and wonderful friends?
Will they help you meet new people, people who can help you grow and learn new and interesting things?
We don't want any "No's". If you have one, two or more of them, you will want to cut those dreams off your list also. You might think is nonsense but it's not. We have to go through this process in order for you to eliminate all those things you thought you want but don't really need.
Now that you only have what's really worth having and what's really important to you, try to separate them into three categories:
Short term goals (one month or less),
Intermediate goals ( 3 months to one year for achieving your goal)
Long term goals ( between one and three years to achieve your goals).
We need small goals and also BIG goals. The small ones to teach us how to be more patient, more disciplined and to make us aware of the fact that the future comes one day at a time and to help reduce the possibility of feeling stuck and frustrated.
We also need BIG goals for they are the ones who can help us grow, they help us reach our full potential.
After doing all this "hard work" that some of you though as being impossible, rewrite all of them in your notebook or place them somewhere you can see and read them often.
Let's not forget, what's out of sight is also out of our mind. At first, see if you can read your goals and intentions every day if you possible, it will only take you five to ten minutes.
And make sure you commit yourself to making your dreams come true. Take action, have fun and remember to enjoy life – one step at a time.
"A journey of a thousand miles begins with a single step." ~Lao-Tzu
~love, Luminita💫
** What are some of the amazing things you intend to make happen? You can share your comment by joining the conversation in the comment section below 🙂
Comments