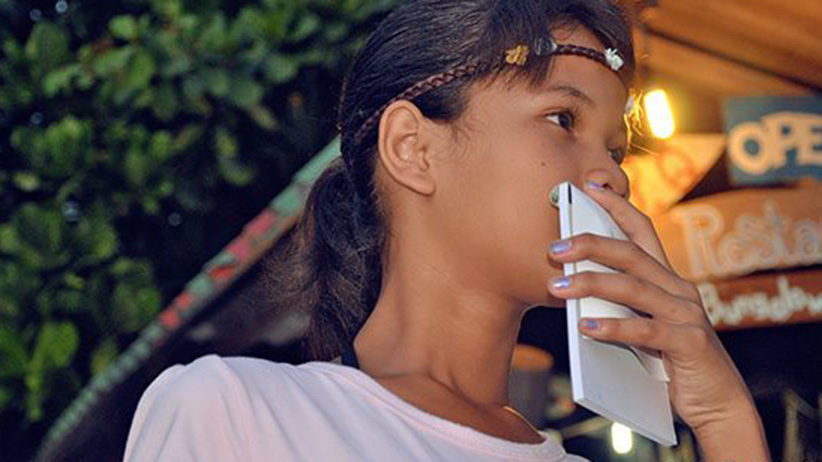 Love is always bestowed as a gift – freely, willingly and without expectation. We don't love to be loved; we love to love. ~Leo Buscaglia
Working as an administrator in Long Term Health Care brought me many challenges and experiences.  It was hard work keeping staff happy, managing the building, and dealing with so many regulations.  It just seemed like I never really got to spend time with the residents, and that's the part that I love. Worse yet is that the residents almost seemed invisible to me—I was just too busy.
Then one morning a fragile, timid woman came to my office door.  She lightly knocked and I welcomed her in.   She could not communicate other than a grunt and some hand movements.  Slowly approaching my desk with a soiled pouch in the front of her walker she put a butterscotch on my desk.  I thanked her and she left.
Finding Peace and Love by Looking at the Deeper Meaning
Well, I thought what a nice lady, but no way am I eating that butterscotch.  The next day the same course of events occurred and I thanked her and left my office with no intention of eating her butterscotch.  This scene played out for several days.  I knew Myrna was going to show up, and I again would be handed more yellow candies.
Sometime the next morning a Nurse came to my office and asked:
"Did you eat those butterscotch candies that Myrna brought you"? 
I looked at her sheepishly shaking my head no!  The nurse proceeded to tell me that Myrna had communicated that she was so happy to give me some candy.  The Nurse began telling me that Myrna had been raised in the south and lived through much oppression, racism, and abuse.  She came here with her eight children and raised them alone.   She cleaned houses for a living and received no pension. It seems as though Myrna had a very difficult life and her health was poor.  I felt foolish for not being more sensitive.
I went down to her room to see her, bringing with me all the butterscotch candies that she left on my desk.  I opened each and every one of them and just sat and talked to her.  As I talked and she responded I began to better understand her.  The guttural responses no longer seemed odd.  We were having a conversation.  We were sharing our lives laughing and being present to one another.  I learned so much that day.
I believe that we are here for each other, not against each other. Everything comes from an understanding that you are a gift in my life – whoever you are, whatever our differences.~John Denver
I decided that there would never be a day that I didn't seek someone else out worse off than me.  I made it a point to walk the floors of the nursing home smiling at as many people as I could.  I have practiced making gratitude lists, not just to be grateful, but to challenge myself to be more giving.
Every gift from a friend is a wish for your happiness. ~Richard Bach
Perhaps the most important lesson for me was that when someone gives me something it's important to look at the deeper meaning behind the gift.  When I find peace, love, contentment and simplicity in others I find a spark of divine love.  In our attempts "to do" for others, we often forget what they do for us.
We've got this gift of love, but love is like a precious plant. You can't just accept it and leave it in the cupboard or just think it's going to get on by itself. You've got to keep watering it. You've got to really look after it and nurture it. ~John Lennon
I will never forget Myrna. With a single butterscotch candy, she changed how I look at life.  So many people out there have the ability to change us for the better, if we are willing to open our eyes and listen to the Spirit within telling us~~"this one is a winner, just eat that butterscotch"!
When was the last time you tried to find the deeper meaning behind someone else's actions, gifts? Share your insight by commenting below:)
Comments