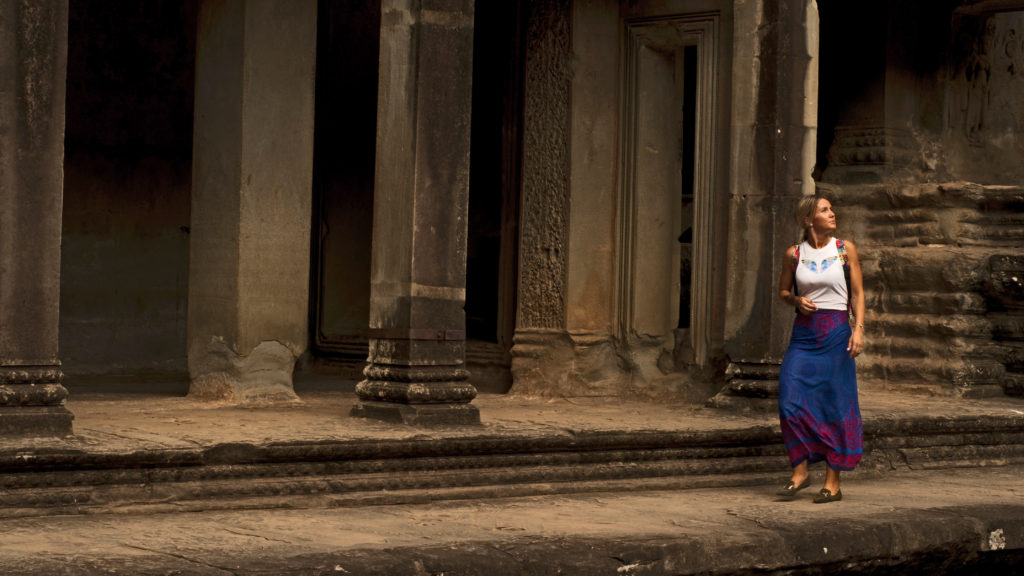 Nobody said it was easy to move on after any past relationships, so when my three-year relationship ended, my life fell apart a little. Well, a lot. It was the biggest most painful personal growth experience I had gone through. I now know what a true heartbreak feels like. The kind that makes a sound as it shatters inside your chest. Despite the loneliness, the grief, and the pain, I am grateful for the gifts of the relationship and the breakup. I learned a lot about myself and my own needs.
After rehashing everything about the relationship, seeing my part in its dissolution, I felt done. Rehashing and hanging on got old. There may be safety in clinging to the idea of a "phantom ex" or using the glorified image of them to prevent ourselves from getting attached to someone new.
It is so natural and human to want to protect our heart from getting broken again. But how much hanging on is too long? Not letting go of a former partner may seem like a way to stay safe but it comes with its price.
3 Reasons Why You Need to Let Go of Your Past Relationships
Being on this side of the tunnel and looking back, I can't help but identify a handful of ways hanging onto my ex was hurting me. I do hope that these insights help you see your situation from a different perspective make new choices out of self-love that set you free.
1. It prevented me from seeing and celebrating my own growth
People grow and change, especially after a relationship. The man/woman who played those certain roles with that partner is no longer the exact same person I was at the time of this realization. Both the relationship and my former partner helped me grow and shed some old skin.
Hanging onto the memories or fantasies about my ex was preventing me from cashing in all that growth that I achieved. I wasn't getting to enjoy that expansion in my life. There was a better, wiser, more empowered version of me sitting in the closet waiting for me to see it. I could be that person if I made a decision to take my eyes off the rearview mirror and dared to think about what might be next for me.
2. I was missing out on showing up more empowered in relationships
I was too scared to identify ways I needed to grow and heal to not make the same mistakes again. Not letting the image of my ex go was protecting me from facing some deeper truths about myself and the choices I have made.
When we do the work required for our own happiness, we show up more empowered in a relationship. As we invest in our personal growth willingly, we become someone who feels worthy of rock star treatment by their partner. That version of us is also someone who is able to offer that to their partner without demanding it to be returned. Each relationship gets us closer to that goal. An unprocessed relationship is like undigested food. We did all the work of preparing it and eating it. We deserve to receive its nutrients, too!
3. The guilt I was afraid to face was causing me to give my power away
We can all look back and see how we could have loved better or how we could have spoken our truth with love instead of anger and blame. Maybe you made major mistakes that affected the relationship adversely. I know I have.
A certain dose of guilt can be a good thing because it pushes us to make new decisions about how we want to act in the future. Not facing, owning and accepting our mistakes and the unprocessed guilt that is generated by that causes us to feel unworthy. Prolonged guilt that has not been used for growth can erode our sense of self-worth. It is best to own what you feel you could have done better, forgive yourself and free up your heart to love again.
"Forgiveness is a gift you give to yourself, to be at peace, to be happy and to be able to sleep at night. You don't forgive because you are weak but because you are strong enough to realize that only by giving up on resentment will you be happy." ― Luminita D. Saviuc, 15 Things You Should Give Up to Be Happy: An Inspiring Guide to Discovering Effortless Joy
What do I look forward to in my life?
Take time to contemplate this question, "What do I look forward to in my life?"
Once you can identify one or more milestones and experiences, gently ask yourself if hanging onto a dead is helping you get closer to those experiences. Which one sounds worth looking forward to: letting go, moving on and owning the more empowered, wiser, shinier version of you or getting stuck in the past over a relationship that is long gone and missing out on the joys of life?
Trust the process. Be patient with yourself but don't close your eyes to the truth. This is your life. It's a blank canvas. Don't sit there with paint brushes in your hands, your eyes staring in the rearview mirror. Leave your mark behind, not your heart. Get to work and paint the masterpiece that is you.
Comments