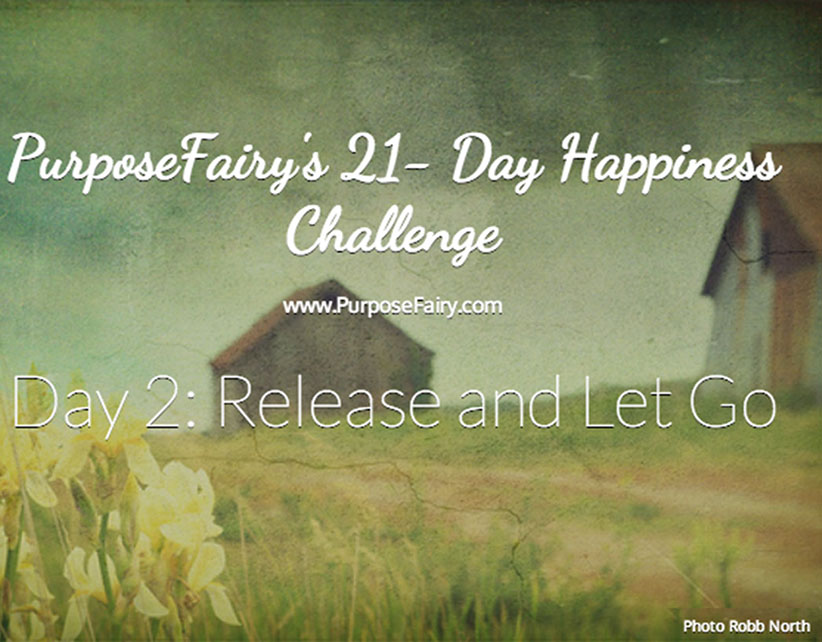 The 21-Day Happiness Challenge Day 2: Release and Let Go
"Release and let go of all thoughts of worry, stress, and fear. Let your mind rest, renew, refresh and rejuvenate itself. Let yourself feel the peace, stillness, and tranquility that is always present deep within you." ~ Luminita D. Saviuc, 15 Things You Should Give Up to Be Happy
Are you holding onto something you need to let go? Are you ready to let go?
Release and Let Go Exercise: 21-DAY Happiness Challenge Day 2
Close your eyes, take a few deep cleansing breaths and think now of one thing you need to release. It can be anything – a toxic thought, emotion, a certain thing, place, experience, and so on.
Give this thing the shape of a small stone you hold in the palm, and squeeze it as hard as you can.
Do this for 30 seconds.
Now open your hand and imagine letting go of the stone.
Notice how much more relaxed you feel.
Bring back the feeling of ease.
Congratulations!
You have completed the exercise for the day.
This was 21-Day Happiness Challenge Day 2. If you enjoyed this exercise, share it with your friends 🙂
PS – It's now 6 more days until the release of my book, 15 Things You Should Give Up to Be Happy. Vishen Lakhiani Founder and CEO of Mindvalley described the book in the following words:
"I encourage you to dive into 15 Things You Should Give Up to Be Happy, and be truly inspired by the hard-won lessons of someone who has managed to turn her life around, let go of the past, and heal herself so that she could seek her ultimate truth–to live at the peak of her human potential and inspire the lives of many others." 
And remember, "release and let go!" 🙂
PPS – In case you missed the exercise for Day 1, you can find it here >>> 21-Day Happiness Challenge Day 1
~love, Luminita💫
Comments