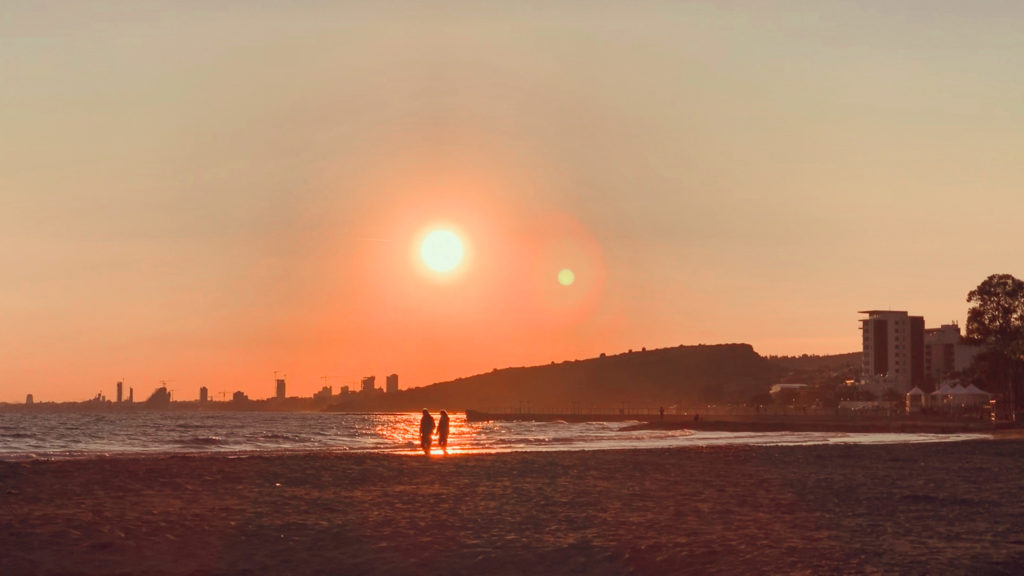 What does it really mean to pursue a meaningful career path?
I got a call from a college freshman from my alma mater a couple months ago. She asked me, "How do I figure out what career I want to pursue?"  Her question made me pause.
Throughout college, I had mentored countless students, critiqued resumes, prepared students for interviews, and taught professional development workshops.  She was the first person to ask me that question. 
All the students I had coached before were concerned with how to get ahead in the career path they had already chosen. This student was concerned about something deeper.
As I answered her question, it occurred to me just how wise she was to ask this.  Many times, young students face immense pressure to choose their career path immediately out of high school. Their parents, teachers, and mentors tell them they need to choose a career that will provide ample financial support and job security. 
So, why was she asking me this question? 
At the time, she had already picked a major with great potential for both of those things. She told me why. Yes, she wanted financial stability and job security, but she also wanted more than that. She wanted to be confident that the path she chose would add real value to her life and the lives of those around her.
So, why should you ask this question for yourself? 
Why is it important to pursue a fulfilling and meaningful career path?
The Importance of Pursuing a Meaningful Career Path
1. Why Not?
There are endless ways to make money and a living in this world.  With pretty much anything you want to do, there's a way to make money doing it. 
If you have the options open to you, why not pick a career that will be meaningful and fulfilling to you?  Why not choose a path that adds real value to your life and the lives of those around you?
There is something about knowing exactly why you're doing something that gives you confidence.  Yes, you're pursuing a career to make money and support yourself, but the real confidence comes from knowing the "why" beyond that. It comes from discovering and recognizing your purpose. 
Your purpose factors in what you're good at, how you can fill a need in the world, and what makes you feel most alive.
That confidence affects more than just you. When the people around you, your family, coworkers, and peers, see that you're confident in the path you're taking and that you can articulate exactly why you've chosen that path, it helps them, in turn, feel confident in supporting you.
So maybe it isn't the career that your parents would have chosen for you, or maybe it isn't the career that your teachers or peers thought you'd be doing when you grew up. But, I think you'll find that when you're confident in your path, others fall in line behind you. 
In some cases, it might take them a while, but they'll likely come around.
3. It Fuels Stamina.
There is something about knowing exactly why you're doing something that drives you forward.  When you experience challenges along your career path, you're more likely to push through them because you know why you're doing it and why it's worth it to you.
I've seen extremely capable and high-achieving people fail in their endeavors because they just didn't have enough of a reason to pursue those goals.  They didn't know why it mattered to them on more than just a financial level.
On the other hand, I've seen people who had less of a history with traditional "success" in life realize mind-boggling achievements. This is because they had a solid understanding of why they wanted it and why it mattered to them.  That "why" drove them.
Aligning your career with your purpose fuels stamina in more than just your career.  When your career is something of real value to you, you'll generally feel less drained after work.  You'll be able to put more of that excess energy into other areas of your life that you care about.
Choosing a meaningful career will affect more than just your professional life.  
A fulfilling career path will set the foundation for many of your other life decisions.  If you know what you're doing and why you're doing it in terms of your career, it can guide you through decisions like where to live, if or when to get married, if or when to have kids, when to travel, when to learn a new skill, when to start certain projects, and much more.
You've heard that you shouldn't mix business and personal.  I say that you need to in order to fully align with your purpose and achieve a truly meaningful life. 
All the above reasons for pursuing a meaningful career affect your personal life even outside of your work.  I think you'll find that the sooner you incorporate your purpose into your career, the sooner you'll experience real success, happiness, and fulfillment in your life.
Comments