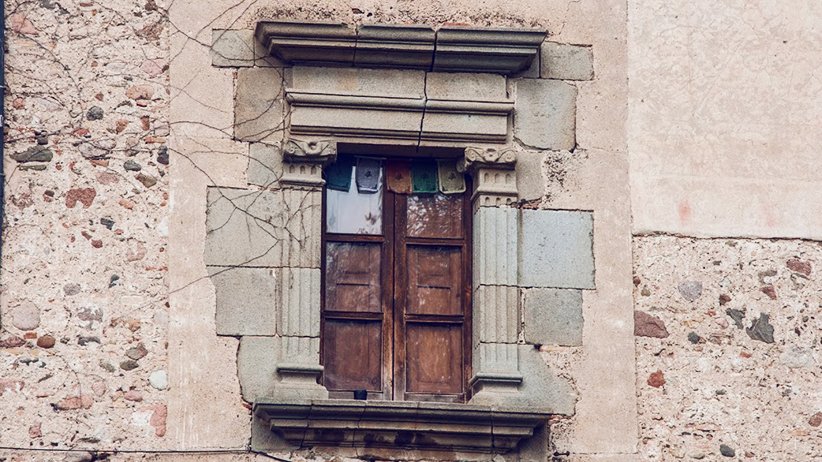 'Luminita, do you believe in this coronavirus?' A sweet 70-year-old woman asked me the other day while I was in her store.
'I believe in God', I replied.
'Do not be afraid, she said to me with so much love in her new eyes (she recently went for cataract surgery and it all went so well for her).
Trust in God and only God. She continued. For there is no fear in Him. 
People don't know God. And that is why they are afraid.
They are terrified. 
They believe everything they see in the news. 
I look outside my store from time to time, and I see people looking outside their window from behind their curtains. And they look terrified.
Just a while back there was somebody outside my store pushing a cart with so much food in it. It was ridiculous to watch.
But what can you tell them? 
They all think the end of the world is coming. And that we are all going to die. 
Of course we are going to die. In the end, we are all going to die… 
What do they expect? To live forever?
People try to hold onto life because they fear dying. But learning to live isn't about grasping onto things. It isn't about clinging to everything and everyone. It's about learning to let go. Learning to live is learning to let go. Learning to let go is learning to be happy. ~ 15 Things You Should Give Up to Be Happy: An Inspiring Guide to Discovering Effortless Joy
But I am not afraid. 
When God wants to take me, He will take me – with or without the coronavirus. 
And you… 
Do not be afraid, Luminita. For you know God. And you are to trust in Him and only Him…'
And I smiled… 
What about you? Do you believe in coronavirus?
~love, Luminita 💫
Comments