From Worry to Wonder
"Worry clogs the brain and paralyzes the thought. A troubled brain can not think clearly, vigorously, locally." ~ Orison Swett Marden
I recently sent out a survey on how people experience stress in their lives. What I found was that most people felt stressed everyday. The reasons for stress varied, landing mostly on finances, family responsibilities and future "what ifs". As someone who has suffered from worry and transformed my anxiety; I am always interested in learning more.
I have spent most of my life worried about something or someone. For me, being worried left me in a pit of stress and despair. Stress because I was fighting so badly to fix things that were not in my control and despair because no matter how much I worried I knew I couldn't control the outcome. I somehow managed to make anything that wasn't going right my fault. If only, I could come up with a solution or a plan. If only, I detected a problem before it was even there, perhaps I'd be able to fix it, perhaps, everything would work out better.
At the time being, the worry was almost a good thing because it meant I cared. However, chronic worrying (as I learned) has a detrimental impact on our health and happiness.
 7 Ways to Shift from Worry to Wonder – Purpose Fairy
If you are constantly worried about your family, finances or future, take a look at this list and learn to transform your energy from anxiety to opportunity:
You can do this by slowing down and noticing nature or counting your blessings. Try an activity that requires balance or attention. My favorite is Zumba class!
2. Recognize your zone of impact.
The truth is we are constantly trying to fix and improve things that are not directly in our control. The more we try, the more exhausted and helpless we feel. Because they are not problems that are meant to be solved by us. The places you are most impactful are your perspective and attitude.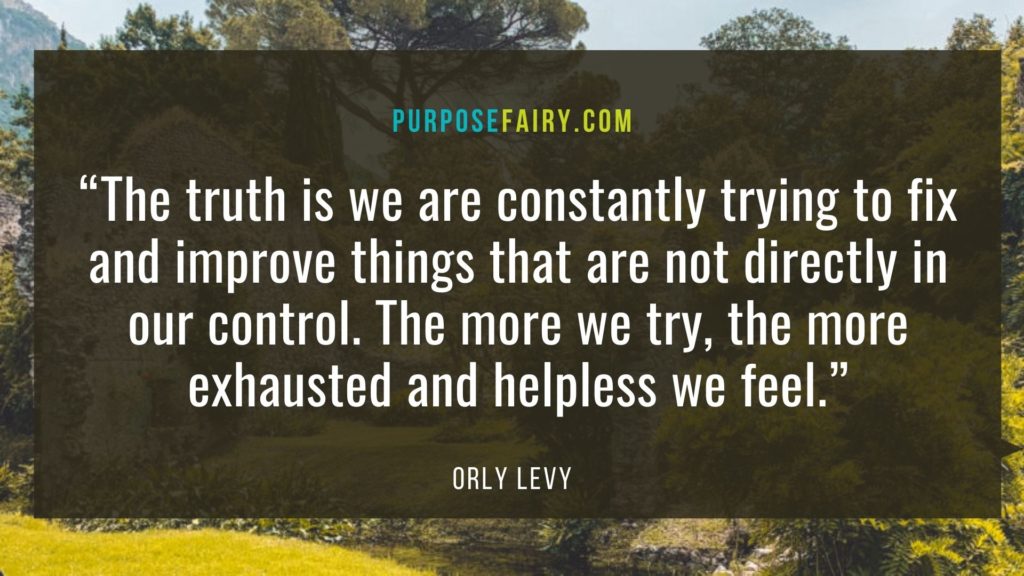 Surprisingly anxiety, stress, and worry have a lot in common with excitement, anticipation, and hope. They are all experiences of energy. Everything is energy, the only difference is our judgment of it. We see worried energy as bad and excited energy as good. Instead, feel the energy without labeling it and use it somewhere else. Take a dance class, clean the house or write. The important thing is to release and transform your emotions.
Resisting our feelings of worry are a big part of the suffering. I don't believe that we need to NOT worry, I believe that we can change our experience by shining a light on it. That way we don't stay stuck in it. If you are in a challenging state right now, accept it. Say to yourself, "I accept that in this moment I feel overwhelmed and I know that I am safe."
Since we don't always have the ability to change things for others or for ourselves, we can take a moment to envision a positive outcome. Just as we use our imagination to come up with the worst case scenario, we can use our mind to see a loving result.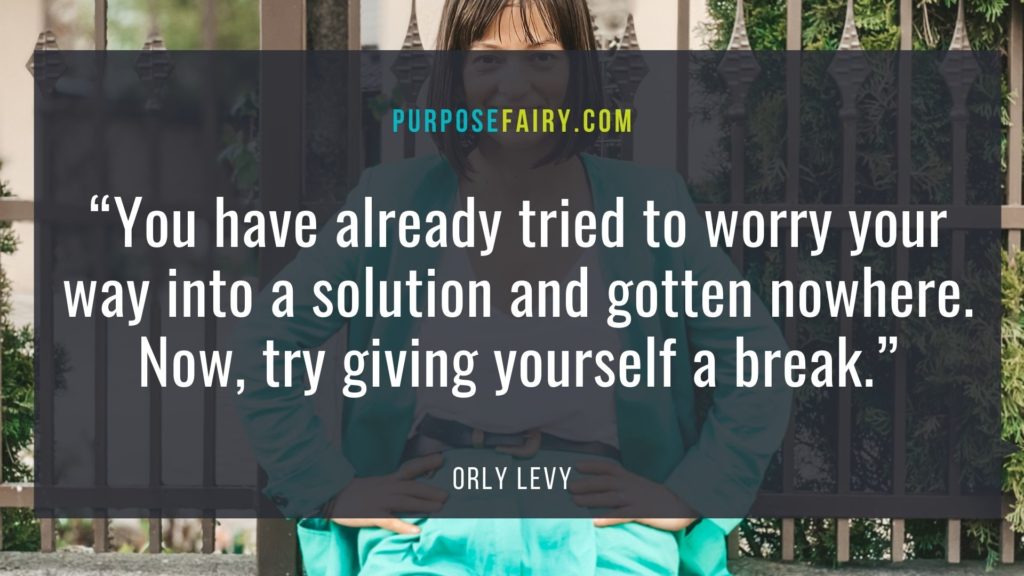 You have already tried to worry your way into a solution and gotten nowhere. Now, try giving yourself a break. Go for a walk, get a massage, turn off your phone, take a nap, and breathe. Give yourself permission.
7. Connect with a higher power.
One positive way to release your worry is to ask a higher power. Prayer is a way to acknowledge your fear and ask for support without carrying the weight of the answer on your shoulders. You can say universe if you are not comfortable with other terms.
Comments