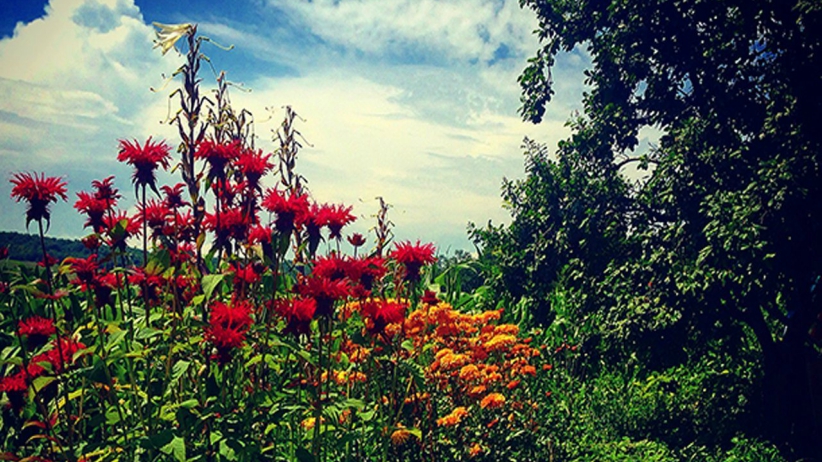 So many of us live our lives always expecting for something to happen, tricking ourselves into thinking and believing that tomorrow will be better than today, that the next moment will be more precious and more valuable that this moment, constantly dreaming and hoping for something else, for something better, not realizing that: "Life is what happens to you, while you're busy making other plans." ~ John Lennon
If we could only start seeing this as being true and if we could only allow ourselves to be fully present in everything we do without the need to chase for something else, without the need to chase after something that will happen in the future, something that is not yet there we would be happy.
When your mind is fully present and engaged in whatever you are doing each second of the day, you are content and you are at peaceful, for life is now, and life will always be now, not tomorrow, not yesterday, not in 1 year, 10 years, 50 years, but now!
The beautiful and inspiring words that you will read bellow will help you remember who you are and what life is all about whenever your mind will try to convince you that where you are is not good enough, what you have is not good enough, who you are is not good enough. If you could remember these powerful words that hopefully will be engraved in your heart after reading them, you will be able to tame your mind and chances are that in time, you will be able to get to a point where you can appreciate the present moment fully, while still moving confidently in the direction of your dreams.
"There is no way to happiness.
Happiness is the way.
So, treasure every moment that you have.
And treasure it more because you shared it with someone special.
And remember that time waits for no one.
So stop waiting until you finish school until you go back to school,
Until you lose ten pounds until you gain ten pounds,
Until you have kids until your kids leave the house,
Until you start work Until you retire,
Until you get married, until you get divorced, until Friday night,
Until Saturday morning, until you get a new car or home,
Until your car or home is paid off, until spring, until summer,
Until fall, until winter, until you are off welfare, until the first or fifteenth,
Until your song comes on until you've had a drink,
Until you've sobered up until you die, until you are born again,
To decide that there is no better time than right now to be happy
Happiness is a journey, not a destination
Work like you don't need the money,
Love like you've never been hurt,
And dance like no one's watching." ~Author Unknown
~love, Luminita💫
Comments