"We fear that the life we truly want to live would be too scary to bring into manifestation.  But to live in such a way is doing ourselves a massive disservice. You can feel it in your soul when you self-abandon these desires in this way."~ Charlotte May Rose
Do you fear things not going right, or are you worried they actually will?
In other words, could we actually be frightened of our full potential? Too afraid of the internal and external shifts it would require of us?
Growth requires us to step out of our comfort zone. It demands we drop all the old limiting beliefs, stories and comforts that have kept us 'safe' for so long.
Speaking from experience, I was chronically sick for a time. One day, someone offered me a path to healing, she had done it, so why couldn't I?
What Is Your Greatest Fear
I wanted to heal so badly, but over time I started to notice I was scared of what was the other side of getting better. I realised I was equally as comfortable in that reality as I was hurting and unhappy. 
What would healing mean?
It meant I would no longer have the safety net of my suffering to keep me from excelling and fulfilling my purpose. I'd have to have to go back out into the real world and actually DO all the things I'd said I'd been longing to do. After a prolonged period of being primarily housebound, that thought was petrifying!
Do we, in fact, have a fear of being sick or a fear of healing? A fear of failure or fear of success? A fear of being broke or fear of what having vast wealth would bring? 
Fear of death or fear of life?! 
The unknown is scary, and the world is full of them, so I guess we aren't escaping this one. So what would it take for us to risk it all and go after our dreams?
What Is Your Greatest Fear, Failing in Life or Becoming a Better Version of Yourself?
Marianne Williamson, author, self-help guru, and spiritual advisor, beautifully said:
"Our deepest fear is not that we are inadequate. Our deepest fear is that we are powerful beyond measure. It is our light, not our darkness that most frightens us. We ask ourselves, Who am I to be brilliant, gorgeous, talented, fabulous? "
She goes on to say, "Actually, who are you not to be? You are a child of God. Your playing small doesn't serve the world. There's nothing enlightened about shrinking. We are all meant to shine!"
She concludes wonderfully with a powerful statement: "As we are liberated from our own fear, our presence automatically liberates others!"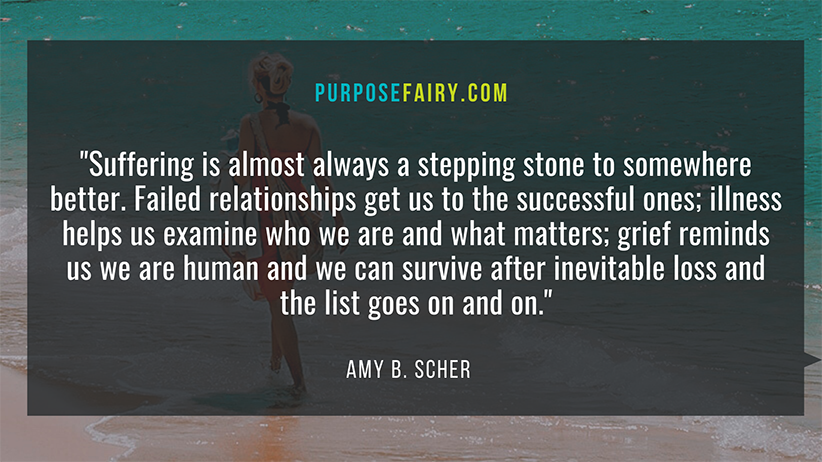 Once we free ourselves form the chains of our own limited consciousness, we open the door for others to do the same. A domino effect of inspiration.
Most people don't end up fulfilling their desires because they are afraid of what's on the other side of the unknown. A veil of fear and delusion covers their eyes and they cannot see the future with clarity. 
There was once a (unethical) scientific experiment on dogs kept in wire cages with electric shock pads on the floor inside. The dogs were continuously shocked inside the cell, causing discomfort and pain. However over a period of time, the cage became  their comfort blanket. 
When the cage doors were finally opened, giving the dogs the option to flee, if they wishes, they continued to shock the animals. Shockingly the dogs remained in the cage. 
Proving that they would rather stay in the known comfort of the cage, that escape into the unknown, even when it was causing them discomfort. 
This is replicated everywhere in our world today. People settling for lives of discomfort and dissatisfaction for predictability which is a false construct in itself) This profoundly demonstrates the power familiarity has over us.
Maybe living with a chronic illness has become the safety net?
What awaits on the side of being healed? Will I have to go back to work? Will I lose the sympathy and attention of my loved ones? 
Maybe being poor has become your reality, what would happen to you if you received a sudden abundance of wealth? Would you go off the rails, or lose your purpose in life? 
What would it take to actually pack your bags and move to that country you've dreamed of for so long, would you be safe? Or the toxic but 'safe' relationship you want to leave? How could you cause so much disruption? 
Like Elizabeth Gilbert once said "The only thing more unthinkable than leaving was staying; the only thing more impossible than staying was leaving…"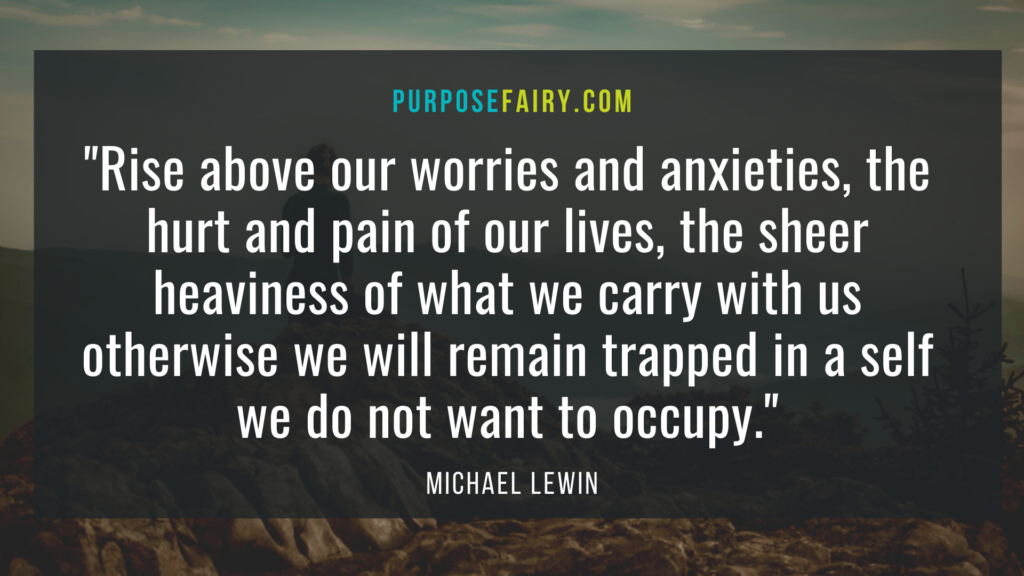 A realisation I had on my healing journey was that, I wasn't afraid of dying… I was afraid of what it would mean to TRULY live again. Not in the miserable life I was subscribing to before, but to create an entirely new one, one that required my external and internal world to shift…drastically.
We create these walls around us in fear of what's on the other side. We fear that the life we truly want to live would be too scary to bring into manifestation.  But to live in such a way is doing ourselves a massive disservice. You can feel it in your soul when you self-abandon these desires in this way. 
So, flip the question from "Can I really do that?" to, "Am I willing to let go of the limiting beliefs, patterns  and fears of the unknown that are stopping me from reaching for it?"
I sometimes think the easiest option is to stay the same, to stay in the safe security bubble, but in the long run, that is exactly what hurts us the most.  
Comments