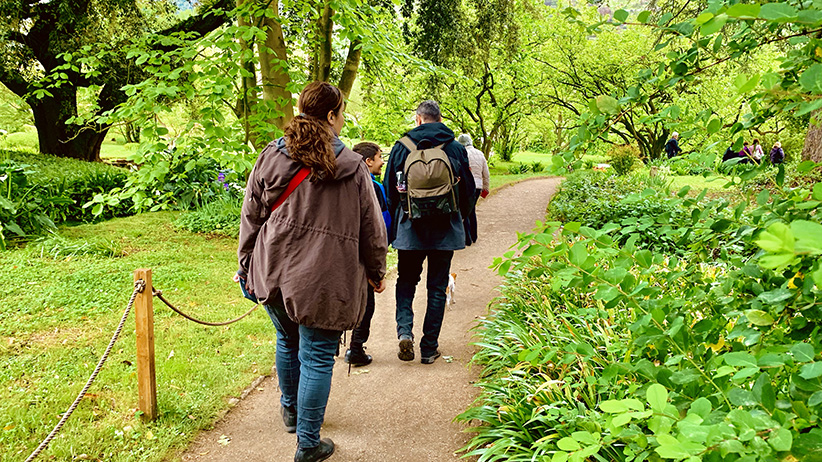 Stay in your lane is a phrase that basically means "mind your own business". The first time I heard it was when a past co-worker was sharing her frustration about a new hire. She said, "I wish she would just stay in her lane" because her "trying" to help is making it impossible to complete the project."
As funny as it may sound, this really hit me! Staying in my lane, though not a problem with my professional life was a major problem in my personal life. The way my co-worker used the phrase, I suddenly understood it as setting a boundary rather than an insult. 
Stay in Your Lane
"Don't worry about everyone else. Stay in your lane."~ Unknown
If I could stay in my lane, I could actually be happy and achieve the things I dreamed of, the issue was like the example of my past co-worker, I thought I was doing the right thing – I thought I was helping – I thought I was an important piece in everyone else's puzzle. I was trying to use the skills I had to make a difference for others – but, as my past co-worker shared, she didn't even want the help! 
Meanwhile, I was suffering. I experienced anxiety, fatigue and overwhelm daily making it impossible to enjoy my life. I couldn't remember who I was or what I wanted to do with my time and all my hard work of helping or fixing others wasn't working. 
The metaphor "stay in your lane" landed because I needed to hear it and I was ready to change my life. My body was in a constant state of stress and fear which already began to impact my physical health as well as my mental health. The idea of staying in your lane helped me to realize that what I thought was helpful towards others was detrimental to me. I was harming myself in the process and no one was winning. In fact, I was losing myself in the process. 
There are many reasons that you don't stay in your lane. For me, it was because my identity centered around pleasing others and my highly sensitive nature made it unbearable to see my loved ones in pain. I also learned that I could avoid my own problems by focusing on others and could gain other people's approval. For these reasons, I continued to make it about them in the hopes that their love was enough. 
With time, it seemed like my whole world revolved around the illusion of "fixing" which meant I was habitually thinking my way out of pain and perceived problems and leaned heavily on worrying. Instead of processing my feelings, I would travel up to my head and try to escape from there. 
This caused me the greatest amount of pain because I was disconnected from my heart and soul and relied only on my mind to find peace. After years of personal development and a career in life coaching, I now know this is not the path to peace but the path to suffering. 
When the suffering became too heavy for me to bear, I was willing to learn about myself and make changes to support a happier and healthier life. The more I looked within myself, the more I realized there was a tangled web of habits, beliefs and roles that were keeping me stuck.
It wasn't until I uncovered and addressed the underlying notions that I was able to break free and really stay in my lane with ease, flow, and trust. Here are the 4 reasons many of us struggle with staying in our lane:
4 Important Reasons You Can't Stay in Your Lane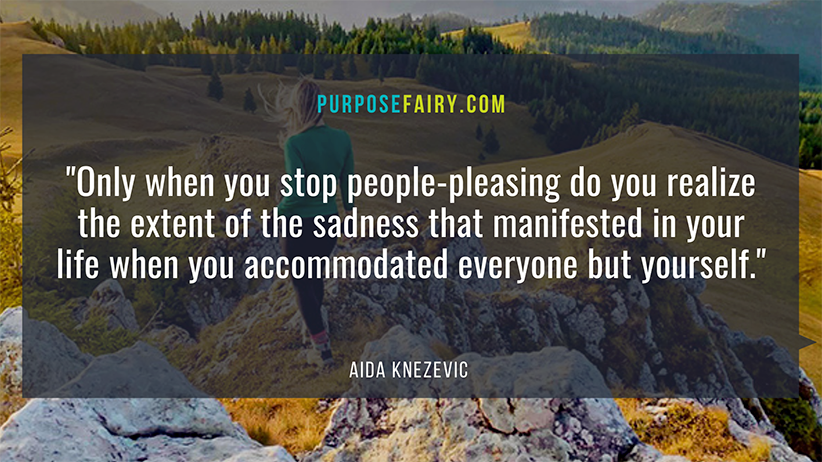 People pleasing stems from trauma and provides us with a false sense of safety and worthiness. This is something I struggled with for years until I began loving myself so much that I was no longer looking for it in others.
2. You can't stay in your lane because you are avoiding pain.
Life is filled with pain, but it doesn't have to be filled with suffering. The only way to be happy in life is to give ourselves permission to feel it rather than numb it. There is no way around this one and the more we avoid it the bigger it becomes. You can and will get through it.
3. You can't stay in your lane because you are future oriented.
Life is happening right now and only right now. The tendency to plan and project a future robs us of the ability to experience the present moment and make the changes we desire now. Bringing yourself back to the present moment is a daily practice.
4. You can't stay in your lane because you lean toward worst-case scenarios and pessimism.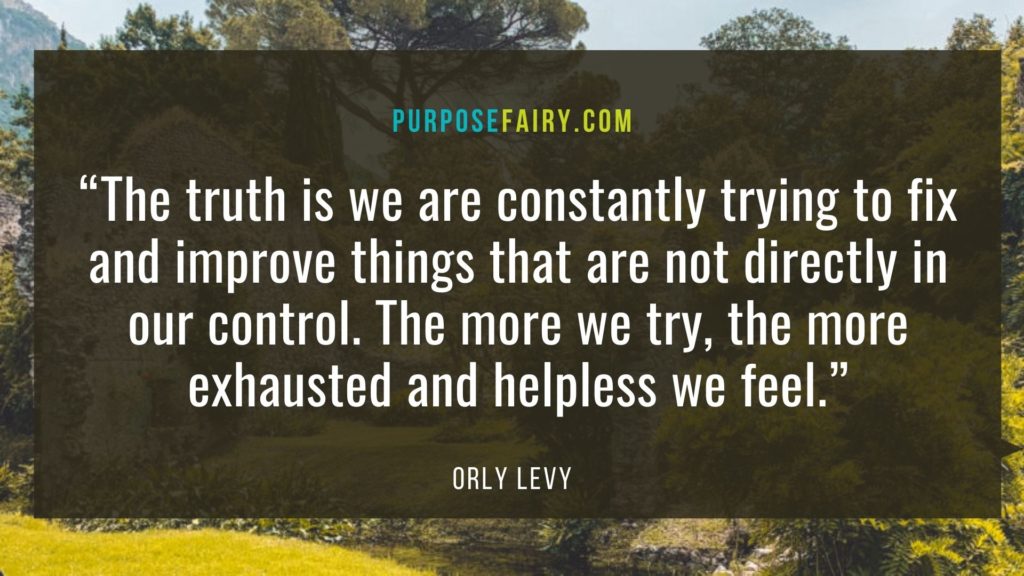 Our minds are creative and if we allow them to run the show they will, usually with the worst-case scenario. This keeps us stuck because the fear of "what if" takes over and we are afraid to move forward with changes. This habit leads to depression and hopelessness because we cannot see a light at the end of the tunnel and get lost there. 
Habits are not set in stone. We create them and we can change them. If you are struggling with living your life and making the changes you dream of because you can't stay in your lane begin working on understanding and then changing these habits. 
If these habits resonate with you and you'd like support to change them, you can sign up here for a free consultation call.  
Comments