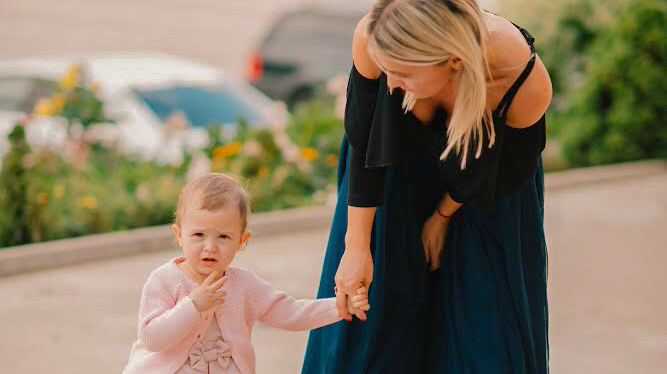 "What I have learned throughout my journey is that the one thing your kids want from you is to have a happy parent."~ Melissa Oatman
We feel so much pressure in society today to be the very best moms and dads. 
We have to be at the top of our game in every area of our lives. That can be so difficult when you are a single parent. 
Life is hard enough when there are two parents in the picture. It becomes all the more stressful when you are the sole parent responsible for your child's well-being.  I totally understand because I, too, have endured the hardship of single motherhood.
Single mom life started for me about 17 years ago. I got divorced when my children were only a year old.  My ex-husband was bipolar and a bit of a narcissist, which made parenting with him extremely complicated. 
He did the bare minimum that was required of him in most cases, but he thought he was contributing a great deal.  To compound matters, he committed suicide only a few months ago.  My children were seniors in high school at the time, and he left us with no financial assistance, as well as a huge emotional hole that my children will have to somehow heal. 
The reason that I tell you this is because I know what it's like to struggle. 
If You Could be Any Kind of Parent, Be a Happy Parent
For most of my life, I have had to struggle with the whole concept of single motherhood.  What I have learned throughout my journey is that the one thing your kids want from you is to have a happy parent.  
You can't enjoy the time spent with your kids if you are stressed out all the time. Your children need you to be happy and that means you need to practice self-care. 
Self-care isn't selfish if you want to be a Happy Parent.
If you want to be a happy parent, you need to understand that taking care of yourself is not selfish.
On the contrary.
It's the most essential thing you can do to stay healthy and to be the best parent for your kids.  I missed out on a lot of happy moments with my kids because I worried about things that didn't really matter in the long run.  That's why I wrote my book, "Beautifully Broken."  I wanted to help women avoid the mistakes I made.
After going through a spiritual awakening, I learned so many amazing tools that helped me to stay grounded, sane, and happy. 
We can choose to be a victim when life throws us a curveball, or we can decide that even these negative experiences can bring some positivity.  This experience taught me a great deal. 
I learned that the Universe is always working behind the scenes to bring me what's for my highest good.  I learned how to ask for help and lean on others.  This wasn't a particularly easy lesson for me.  I also learned that you can survive and even thrive after loss
When you start taking care of yourself and doing the work of healing, you are better equipped to handle parenting, in fact, you will handle it like the boss that I know you are. 
Don't sweat the small stuff.  Life usually has a way of working those things out.  Focus on quality time with your kids and learn to enjoy those moments. 
They go by so fast. 
Keep the faith. 
I know you are doing a great job!
Comments