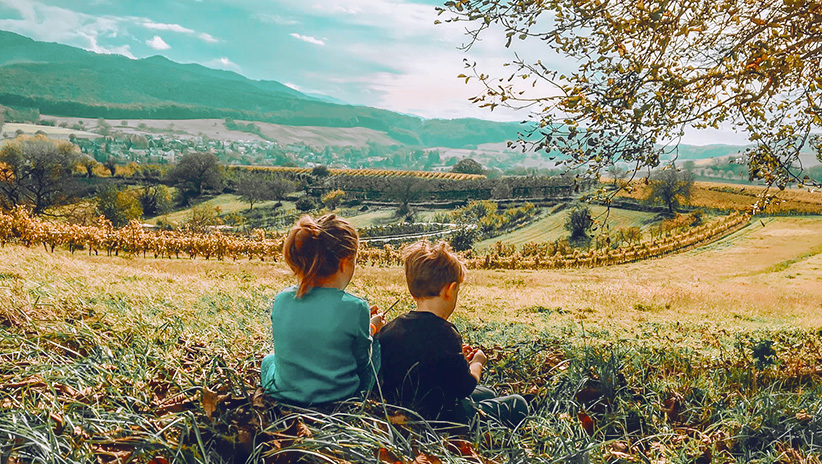 Some mothers are blessed enough to have the opportunity to stay at home and raise their kids first hand. They can have all the time to throw kisses and warm hugs to their little babies. They can have a watchful eyes over their curious little kids. And they can have a stronger physical presence to back up whenever their child needs them the most. 
While some mothers enjoy that luxury, there are also some who are silently battling the sadness and anxiety because they are torn between going to work, keeping themselves motivated in their career, and wanting to be at home and nurture their kids.
Are you in the same boat as these broken hearted mommies? If the answer is yes, here are some great tips to keep yourself motivated.
How to Keep Yourself Motivated at Work Despite Wanting to be With the Kids
1. Make sure that you are confident and happy with your baby care/ day care.
If you are confident and happy enough with whoever takes care of your kids while you are at work, it lessens the worry and overthinking that you might encounter while you are still at work.
You will no longer feel disoriented and torn between finishing your workloads and thinking of your kid's well being. Through this, you can have enough energy to focus on your tasks and goals at work.
It feels nice to know that you are not alone when you are in a situation that's hard for you. It is nice to know that some other parents are in the same boat as you. But it would be best if you connect to others who had been in the same situation and were able to handle and get through it.
Getting tips, sharing and validating your emotions, sometimes even giving you comfort to make you feel a little lighter. If you can't find your village in your workplace, know that with today's technology, it is very easy to find the group where you might truly belong.
You can do it through social media groups like in facebook. These mommies will be able to uplift you and share informative advice in dealing with your situation.
3. Remember your goal of providing for your family financially
Don't get me wrong, before deciding of going back to work, I've been a Stay at Home Mom for 4 years. Nothing beats the hardship and sacrifices of a stay at home mom. Plus, your daily routine could make you feel trapped, forgotten and lonely. Like the world goes on out there and you're just there inside the four walls of your home, tending your kids.
You're not even sure if your friends still think about you. And despite that, once you say you are a housewife or a stay at home mom, you can feel that some people sees you as a mom who doesn't do anything. They perceive you as a mom who just lays around when in fact, being a SAHM is one of the most tiring and draining experience ever!
What more if you have more than one child?
I'm glad I made it through. 
Once you get a job for yourself and you are already earning and helping your family financially, it makes you feel complete. You had your time taking care of the kids, now it's time to care for them and take care of your self too.
In my experience, I have never felt more complete as how I do now. Buying foods for the kids, getting them better day care (more reliable than those that are cheaper), being able to provide for their needs to help them have a better life.
I mean, my husband works but all his salary will be budgeted for bills, house rental, food, car. That means there's almost nothing left to save for emergencies. So now that you have the capability to provide, savor the moment. And remember to save!
4. Look on the brighter side of the situation
With this pandemic, many people lost their means to provide for their family. If you landed on a job, or if you are still keeping your employment, that's something to be thankful for. Now, you already have the chance to do things you have failed to do.
Example, taking care of yourself.
If you are a SAHM and your budget is limited, will you be able to get yourself a skincare? Pamper yourself in a spa or salon to relieve your stress? When I was at that stage, there were even times I perceived myself as looking poor and ugly and I am thankful I have made it through that tough stage of motherhood.
But now, you can finally take good care of yourself because you can afford that. Maybe not extravagant, but you will finally be able to do things you have never done before, especially for yourself.
5. When things get hard, remember that this too shall pass
Trust me, once you get used to the daily grind at work, your emotions will subside and you will thank yourself for finally taking this opportunity. You are a true hero not only for your family and kids, but for your own self as well. All you need to do is be courageous and focus on your goal.
Think outside the box.
This time, it's no longer just your family that you need to take care of, but the company and job you are currently handling. The company needs you, that's why they hired you.
Be there for them too. 
Since you have finally decided to pursue your career, you need to make it to a point that you should do your best in it. This time, it is no longer just your kids, the messy kitchen, the dirty laundries that you need to deal with.
You now have committed to do your best and provide what's expected from you. You now have a work environment and management to deal with and impress with, do your best!
**What about you? How do you keep yourself motivated at work when your kids are at home? You can share your comment below 🙂
Comments