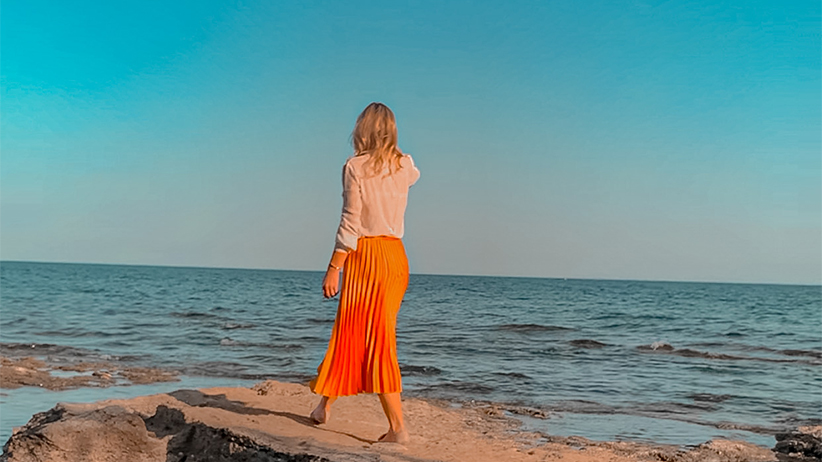 You too can find inspiration in yourself as long as you understand once and for all who you truly are and how much you are worth.
How far have you chased your dreams?
Whether you're an early bird or midnight owl, how many sleepless nights have you spent laboring for your future?
When I first started writing, I did it for fun, then I wrote for others. It took a long time to take myself and my craft seriously. I still try not to, when possible.
Find Inspiration
But once I turned my attention inward and finally decided this is what I am going to dedicate my time and energy towards, I felt hesitant. That was when things changed. Writing became something that made me feel vulnerable.
I could have stopped there. And, I almost quit; a few times, actually. If it weren't for those incessant whispers, I might have. But those subtle desires were more potent than random haters and nay-sayers.  
How to Find Inspiration In Yourself
It told me to wake up, so I grabbed a cup of coffee. Then it pushed me to learn and grow, so I picked up a book, and then another. Next, I got to work. 
So, if there is anything that could have surprised me, it was being called: inspirational. After the second and the third time, someone said that it got me thinking: What is a role model? Because it sure wasn't me. As the daughter of two factory workers, I had no pedestal beneath my feet. 
Ambitions from my past unfurled a desire I had no idea I had. It started a dream that snowballed into something more than I thought I could handle.
If I could, then you too can find inspiration in yourself.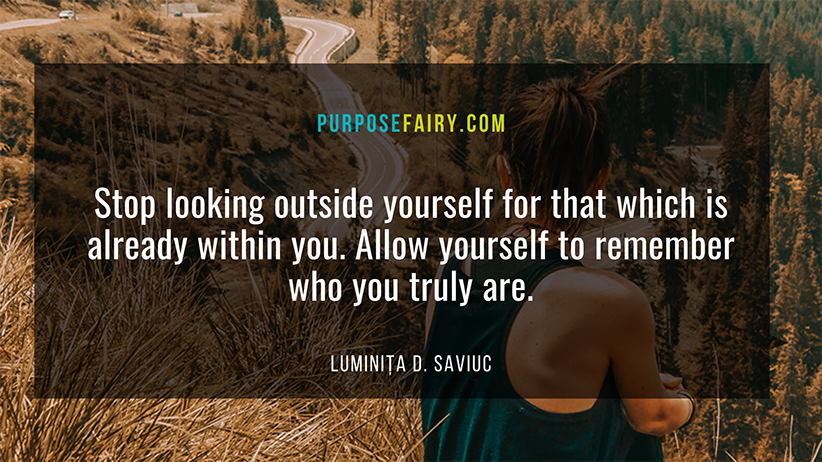 It wasn't about being heard but about helping others listen to themselves, coaching that whisper into a roar. Because how many people don't even attempt to follow their dreams? Some may not even know they exist or how to find them. That hurts my heart every time I think about it.
Now I want to clarify; a dream isn't something you imagine can make you money. Think bigger- like the fulfillment of one's purpose- outside themselves.
Every person is in a different stage of life. Depending on your zip code, you may start with more, or less, which is how things are right now. Regardless, don't let that stop you. I went right into factory work after high school.
Even though I had a decent GPA, I knew, the traditional path to higher education wasn't an option. For me, that amount of debt would have been more of a burden than a boost. 
Here I am, an inspiration, just because I went for it. With nothing more than a cup of coffee and a can-do attitude; because there is a way. You have to work to find the right path for you. Don't live in fear. Yes, I said that amid a global pandemic and potentially sizable (fingers crossed) social upheaval.
You can not let fear paralyze you. Find inspiration, find strength, find it all in yourself.
We have to fight against fear every day. The more comfortable you are in your negative patterns, the harder they are to break. Instead of focusing on the fear that wants to hold you back, look towards what you intend to gain. Focus on progress, first of self than of action.
You too can find inspiration in yourself as long as you understand once and for all who you truly are and how much you are worth.
Please take a moment to yourself and evaluate what stage of life you are in and where you want it to end.
But don't take too long; life waits for no one. Find inspiration in yourself!
Comments