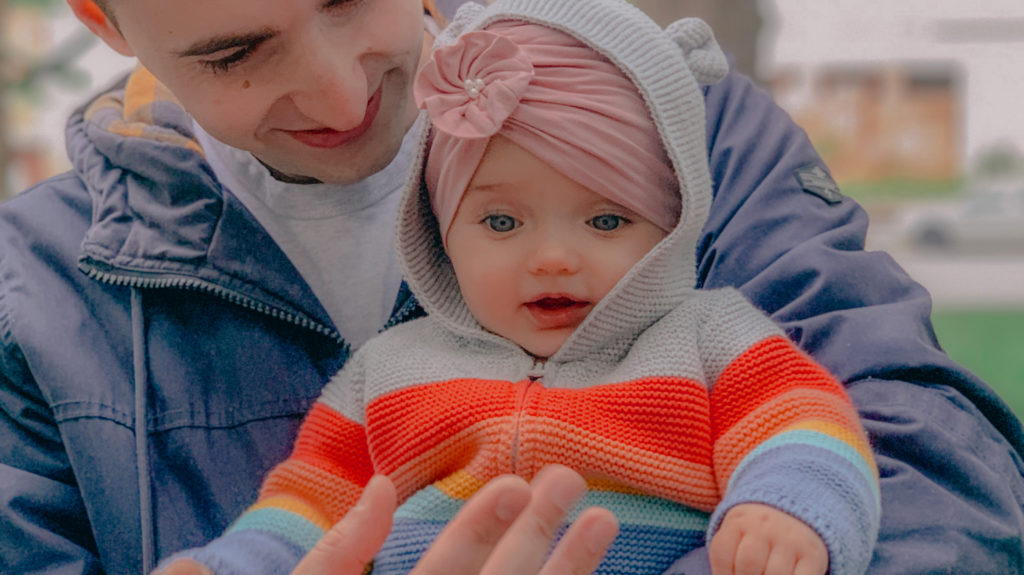 Being a great father, or parenting, in general, is a difficult job. From the second your baby reveals itself to the world to the last wave goodbye before college, it's a rollercoaster ride with extreme highs and exhausting lows. Learning to discipline a toddler and dealing with the terrible two's can be extremely challenging. 
If you see yourself as a "super dad" then make sure you follow these guidelines below to give yourself a headstart. 
A dad's role is highly important in the first few months of your baby's life and any mother would be grateful to have the help.
5 Practical Ways to Be A Great Father to Your Newborn
Remember, your role is to help take the strain off your partner and to interact with your new baby as much as possible. So here are 5 practical ways to be a great father to your newborn:
1. Form A Bond Fast.
Newborns are stimulated heavily by touch. A great way to form an instant and lasting bond with your new baby is skin to skin contact. This doesn't need to be complicated or burdensome.
Find a safe and warm place in the house, remove your shirt or t-shirt and place your baby directly on top of your chest. The best position is where they can feel and hear your heartbeat. This will be a very familiar rhythm and will help ease and soothe your baby naturally.
2. Nappy Duties: (Just be a MAN about it!).
Too often there are stories of new daddies running at the first sign of napping changing duties. While it isn't always pleasant, it is a job that will naturally get done very frequently throughout the day.
This means even if you work for long periods you will still have enough time before you leave or when you get back to help out.
This sanitary activity is your perfect chance to strengthen your existing bond with your baby. While you are changing them you should, talk, sing, hum or even just make funny faces.
It's an important time to spend with your new baby and the more you practice the easier the process will be.
It also has the added advantage of taking the pressure off mummy, so you'll get extra brownie points there too!
3. Be a Fun Dad.
Too many dads overthink the concept of being fun. Babies are amused and entertained by almost anything and as newborns, they just need to be stimulated with frequent contact.
For the first few weeks, your newborn will probably not respond much to the things you do, so it can be a bit disheartening at first. But stick in there and the hard work will pay off.
The first time you make a funny face or funny sound and they smile or laugh back will make it worth the while.
If you want to be a great dad to your newborn then you need to be engaged while you interact with them. That's the only way to truly understand their wants and needs and it starts as soon as possible. 
Being distracted and having your mind on other things is natural, but remember that your baby will eventually sense you are distracted and may "act out" if they feel they don't have your undivided attention.
5. Equal Responsibilities  
Many new dads want to do more but they feel as if the newborn stage is primarily mummies arena. While this does have some merit, it's important you find equally important things to do.
Remember your job is to help mummy and facilitate her role with the baby as much as possible. If that means doing laundry for the next 3 months so be it!
Remember you shouldn't expect a medal and don't look for much praise. Your baby's activities come first so make things smoother by offering to help out as much as possible.
Every family is different and you will need to sit down and discuss what the best role is for you at this sensitive time. Now is the perfect time to show your willingness to help in a smart and proactive way.
Comments