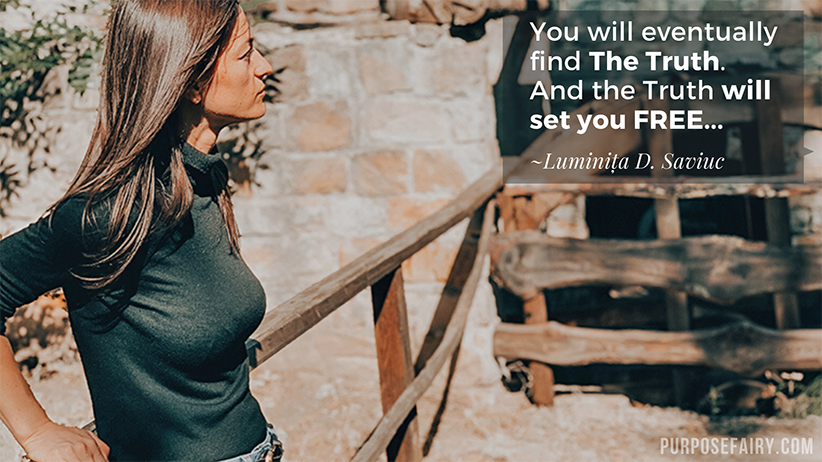 "On the other side of pain and darkness, you will eventually find the Truth. And the Truth will set you FREE…" ~ Luminita D. Saviuc
Soul Talk: The Truth Will Set You Free…
You, who have lost your way and can no longer remember who you TRULY ARE;
You, who have given up on love, on faith, and on everything that once brought you so much JOY;
You, who have stopped believing in yourself and the many wonderful things you once loved to do;
You, who have replaced your LOVE with fear and with so much doubt and insecurity;
You, who have given away your Divine Power to everything and everyone outside of you;
You, who are now believing that there isn't anything good left in this world for you;
You who have been walking in darkness for so long that you can no longer remember what it feels like to know the Light…
Oh, you, whose heart is filled with so much sadness and the pain life's many trials brought upon you.
I know you are hurting. You feel lost and afraid, alone and so full of doubt and insecurity…
Your innocence has faded. Your joy has been replaced with pain. And it now feels as though all your hopes and dreams have been washed away…
But have they?
Things are changing. Life is as you once knew is now close to being gone. And you, you and the whole world are now invited to release all that is dark and fearful and return to Love Divine.
This is the change you have been secretly wishing for. This is the change the whole world has been longing for.
The Light is here.
Change is happening NOW. And this… This is your Purification. This is your Liberation. This is your Rebirth…
Your Freedom is near…
And you have absolutely nothing to fear. For fear is nothing but a liar. And LOVE is your only TRUTH. 
Keep this in mind. And the Truth Will Set You FREE
I know you're tired. I know you've had enough of all this hatred, chaos, fear, doubt, and instability. But please, do not lose your hope. Do not give up on what you know in your heart to be Right and True for you.
On the other side of fear, there is Love.  On the other side of darkness, there is Light. On the other side of doubt, there is Hope. On the other side of pain, there is Joy.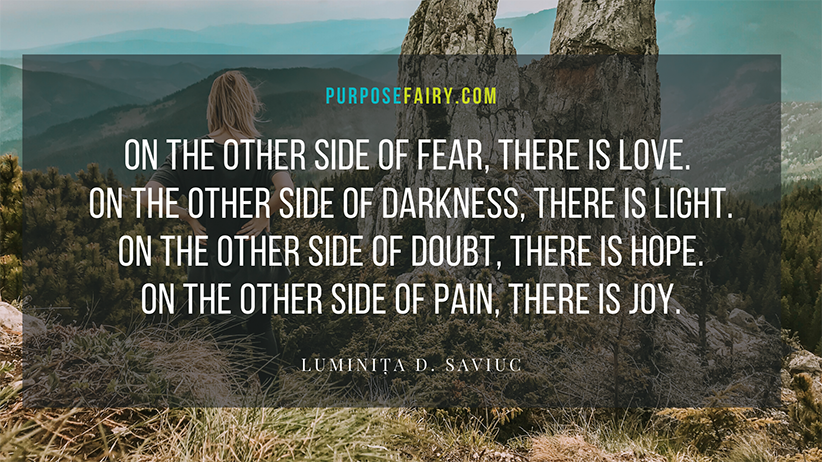 Your Soul has prepared the way for you to come out of this darkness and back into the Light; out of fear, and back into Love.
The journey might seem long. The pain may feel unbearable. But you will eventually find your way out. And on the other side of pain and darkness, you will eventually find the Truth. And the Truth will set you FREE…
You are now being refined like silver and purified like gold… Your Light is now expanding. And soon enough, darkness will no longer have any power over you.
Rejoice in that…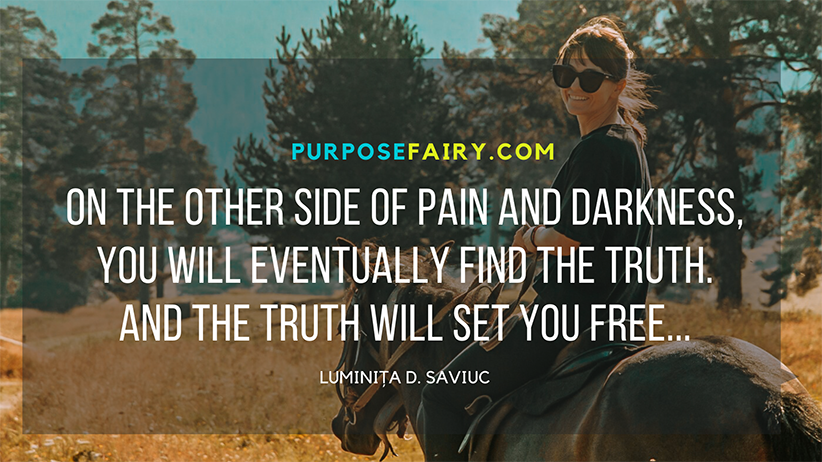 ~Love, Your Soul💫
Comments