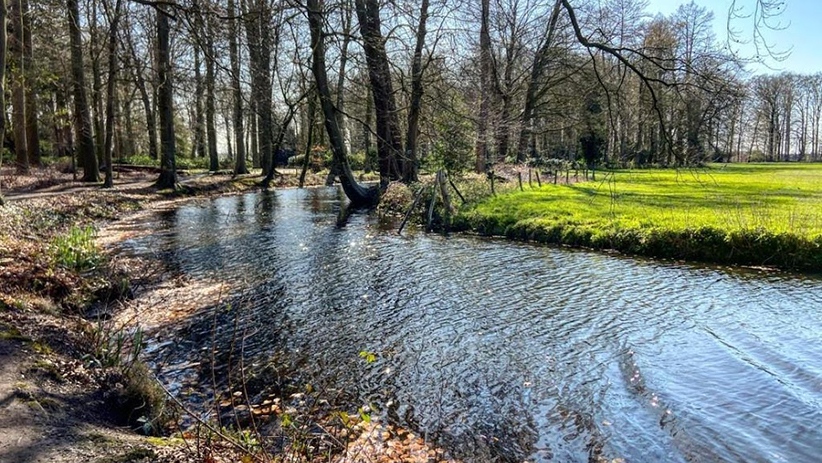 Have you been experiencing loneliness during lockdown? Have you been feeling disconnected and all alone while social distancing?
If so, you are not alone.
Loneliness During Lockdown
Governments around the world are putting a call out to all people to practice social distancing to help flatten the curve of the coronavirus pandemic. But what does that mean for our social lives and those around us?
Whether you are single or are sheltering in place with your spouse, it's important to stay connected with others during the age of coronavirus. We must learn how to foster connections in new and inventive ways if we want to stay sane while social distancing.
Is coronavirus causing a loneliness epidemic in relationships?
The answer, without a doubt, is yes.
Worldwide, as each of us does our part to flatten the curve of the spread of COVID-19, we become more and more isolated from one another.
We live at a time where depression, poor mental health, and loneliness are all temporarily cured by meeting up socially with friends, partners, and loved ones. And sure, video messaging is a great way to cope with loneliness, but there's nothing quite like having a physical connection with those closest in our lives.
5 Ways to Cope with Loneliness During Lockdown
The real question is how can we deal with the loneliness epidemic being caused by the coronavirus epidemic? Well, below you will discover 5 ways to cope with loneliness during this global pandemic.
1. Understand Why You're in a Lockdown
If you're one of many who feel that they should still be allowed to go to bars, clubs, and hang out with their friends, then you must understand why social distancing is so important.
Quarantine, social distancing (staying 6-feet away from anyone you come into contact with), and self-isolation are all measures taken to reduce the risk of spreading COVID-19.
While under a shelter in place or lockdown, residents are to stay home and are only allowed to leave if they are going to work, picking up groceries, attending a doctor's appointment, or going out in their backyard or for a short walk around the neighborhood.
By doing your part and following these procedures, you help slow the transmission of the virus and make it so that hospitals will not be overwhelmed by the pandemic.
One way you can cope with loneliness is to maintain your routine as much as possible. Here's a great guideline:
Get up at the same time you normally would
Eat breakfast
Do an at-home exercise or walk around the block
Shower
Work from home (or busy yourself with a passion project in the hours you would normally be at work)
Break for lunch
Continue work
Eat dinner
Spend recreational time with family (in person or via video chat)
Do something that eases your mental health, like taking a bath or journaling
Go to bed
Staying in a routine will give your day purpose and diminish any feelings of depression you may be experiencing. Plus, a routine will make it easier for you to get back in the swing of things when the world goes back to normal.
One easy way you can reduce feelings of loneliness during lockdown, either solo or as a couple is by doing something for someone else. Studies show that there is a neural link between generosity and happiness. The more giving you are to others, the better you feel.
You can be helpful by following directions to shelter in place.
Do a 14-day self-quarantine if you have just returned from traveling, thereby protecting others
Check-in with vulnerable neighbors to see if they need anything
Donate (if possible) to needy families or local businesses affected by COVID-19
Look for opportunities to virtually volunteer in your community
Another way you can do good for someone else is by being giving. You can be self-sacrificing by buying only what you need at the grocery store. You can also give your time to those in need, perhaps calling a friend or family member who is also in isolation or an elderly relative who lives in a nursing home.
4. Facetime often during lockdown
It can be very discouraging to be separated from a spouse due to quarantine or a lockdown. The loneliness may be so overwhelming you might swear you could reach out and touch it.
Cope with loneliness by talking to your partner daily, communicating your feelings, video chat, and making virtual dates. This is what will keep your relationship strong during the coronavirus crisis.
On the other hand, if you are sheltering with your sweetheart or you are single, it's still important to keep in contact with your friends and family via phone calls, video chats, texts, and social media.
Staying motivated and feeling the love from your favorite people will help you beat the isolation blues.
5. Use this time to improve yourself
Self-love is important for a healthy relationship, and so is making goals. Here are some of the things you can do to get yourself ready for the best relationship ever.
Practice patience (this is the perfect opportunity to do so!)
Start picking up healthy habits of eating great and exercising regularly
Practice healthy communication techniques and learn to express yourself
Whether you're in a relationship or single and looking for a partner, why not use this time during quarantine or lockdowns to look for ways you can improve yourself and be the best spouse ever?
It's natural to feel lonely while under lockdown, quarantine, or lockdown – especially if you are not in a relationship or have been separated from your loved ones.
Just remember that things won't always be this way. In the meantime, the most important thing we can do to cure the loneliness during lockdown and the coronavirus pandemic is to help ourselves, our loved ones, neighbors, and the world at large is to follow the direction for social distancing.
**What about you? How are you coping with loneliness during lockdown? You can share your comment below 🙂
Comments