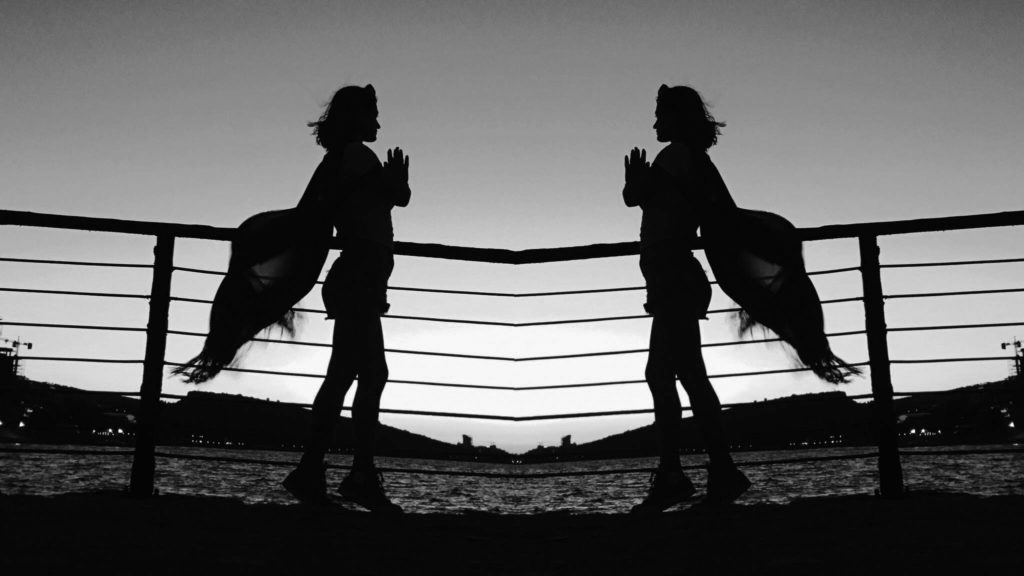 "Remember, life is a journey. If you got everything you wanted all at once there'd be no point to living. Enjoy the ride, and in the end, you'll see these 'setbacks' as giant leaps forward, only you couldn't see the bigger picture in the moment. Remain calm, all is within reach; all you have to do is show up every day, stay true to your path and you will surely find the treasure you seek."~ Jackson Kiddard   
We are in 2020 – a new dawn is upon us. 
What have you learned OVER the last 10 or 20 years? 
How have you progressed? In which direction would you like your life to go? 
Welcoming A New Era of Change
Many things are changing individually and on a global spectrum, so let's take this moment to understand the many layers of spirituality and welcome this new era of change. Mindfulness and accessing your consciousness are at the forefront of your personal evolution. Astrologically speaking, there are many things happening in the cosmos. 
Are you ready for expansion? 
The Layers of Spirituality
From viewing various sources: websites/blogs, books, and YouTube videos, I understand that 2020 will be a cosmic year of shifts.  Melanie Baker, Writer of AskAngels.com, indicates on her spiritual blog that Angel number 2020 has great significance. 
How are you serving yourself and others? 
Make sure to tune into your intuition. 
This year is all about manifesting your dreams, following your heart and stepping into your power. 
Tune into your passions, what motivates you?  Are you listening to your soul? 
We are all here to teach and serve one another. You want each individual to rise and be the best version of themselves. 
"Your visions will become clear only when you can look into your own heart. Who looks outside, dreams; who looks inside, awakes."~ Carl Jung
Numerology speaking 2020 equates to 4 (2+0+2+0=4).  The sum of adding all the numbers gives us the energy of the sacred 4.  Four is centered around home, service and security.  Perhaps there are areas in your life that need more focus or attention.  Let January lay down the foundations for the rest of the year. 
You truly are a co-creator and will be given everything you need. Perhaps there is a mantra or intention you have in place for the year.  Keep focusing on the direction you desire.        
The energy of December was a time of faith and to be still.  Review your year and see how much you shifted.  List all your achievements and be proud of where you stand today.  What I have recognized is: being on the spiritual path does not necessarily mean it's a simple path. 
There will be times when you are in utter joy –  ascending forward, full of potential and living your best life. 
On the contrary, moments of despair and lack may arise. As you learn to see the value of your shadow self and how to work through it, you return to love.  One thing for sure is that you are always watched over, even when you have those moments of the "dark night of the soul".
What is exactly is your Shadow Self? 
Your shadow self are fragments of you, that you neglect to acknowledge.  This could be parts of your ego, ancestral/familial energy, patterns that you need to address in order to heal.  As you confront the dark part of yourself, you shed old skin, broken wings become stronger. 
Rebirth occurs, as does a new version of who you are.  It has been difficult to admit this to myself, as I thought practicing spirituality meant all is well – ALWAYS.    
I often reflect on philosophical conversations with my parents, in regards to the cycle of life. How does one cope with the high and low periods of life?  I was raised in the Sikh faith. 
I have such deep respect for my parents and their ideologies. In Sanskrit, pleasant moments are known as Sukha and sorrow Dukha. We will have times when both extremes occur. 
My personal story relates to my Father. On his Birthday my Grandfather passed away. My father shared his words of wisdom regarding Sukha and Dukha. We must accept every situation that is given to us. Acceptance and awareness carry us forward, we must find peace at every step.  
For anyone who is on the spiritual quest, 2019 may have tested you to some degree. I reflect on Rainer Maria Rilke's quote regarding spirituality, " the only journey is the journey within". Go within and you will access sacred wisdom. See that 2019 was the universe showing you strength and perseverance. 
However, do know 2020 is going to be full of transformation, expansion, and renewal on various levels. 
You are ready for this! 
"The best day of your life is the one on which you decide your life is your own."~ Epectitus
You have been preparing your whole life for this magical year.  Do not let your past stories dictate your presence.  Move, shake life up, know that you deserve absolutely everything. 
Always know that you are a blessing to many. Take the energy of 2020, place it in your hands and heart and radiate love. Remember all is within your reach! 
Comments