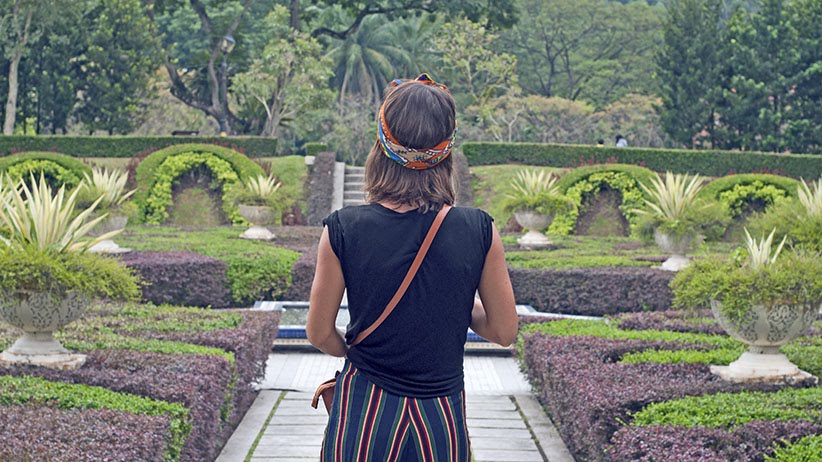 "The soul faithfully comes to our aid through dreams, deep emotion, love, the quiet voice of guidance, synchronicities, revelations, hunches, and visions, and at times through illness, nightmares, and terrors."~Bill Plotkin
I know I am not alone when I say that I struggle with anxiety, in higher measure than I would like to publicly admit.  But it is my hope that in my declaration, you too might identify your anxieties, and begin the process of overcoming the challenge of stress through balance and alignment.
Soul Guidance
So often, when we are faced with adversity, we believe we can think our way out.  But, when we find ourselves struggling with a troubling situation that our minds and egos want to press the panic button on, our intuition is present, strongly urging us to take a step back and listen to what our souls truly want – actually, what our souls truly need, in order to keep ourselves grounded.
We have a tendency to become consumed with what our minds and egos tells us and begin to believe that the only thought patterns we perceive as "rational" can solve our problems. We obsess over finding any solution that makes us feel as though we are in control and relive us of our discomfort that we almost instinctively forget to listen to the guidance of your soul, your intuition and the search for the solution of the highest good.
How to Let Your Soul Lead Your Way into Life
Because, let's be real here, in most times of fear or discomfort, the noise level of our minds drown out our inner knowing, and our ego's need to fight back is so much more apparent than our soul's need to be recognized.  But our ignorance of our souls' desires often leads us astray, toward a misguided decision or conclusion.  The soul is so much smarter than both the mind and the ego, and it's about time that we started listening…
The Soul is A Direct Line to Source
Regardless of whether you identify Source Energy as God, Spirit, or any other ethereal entity, the truth is that each of us would not have been blessed with a beautiful soul (because each one of us truly does have a gorgeous, divine soul) if the Universe did not want us to use them on our earthly journey.  In fact, the truth is that we have been blessed with our souls because they are a direct line of communication to the Universe. 
Our intuitive souls are present within us not to hinder our decision-making or to put a damper on how we are to live, but to build us up and reveal to us the Truth that already exists.
It brings great joy to the Universe to help us along the way by lighting up our paths before us.  We only need to be willing to listen and respond accordingly.  We are not meant to wander alone – wee were created so that we could be supported and help one another to thrive as we live out our purpose, and our soul houses the energy through which we are all connected. 
Let Your Soul Lead The Way
The Universe never wants to see us feel defeated, beaten down, or oppressed. The more we listen to the tug of our souls, the more we will align with the Universe, and the happier we will be!
When we are living a life of alignment and truth, it is easy to make decisions using the guidance of our intuition, or as I like to call it, our "soul guidance."  As we move along smoothly in our daily lives, believing in the power of our intuition and the soul's ability to discern the path for us, it is easy to make places from a sense of inner knowing instead of over-thinking.
But, when we hit roadblocks or unexpected situations that cause us to second-guess our divine alignment, it is much easier to rely on the loudspeaker of the mind and ego to help us through.  The irony here is that these are the times when leaning into soul energy and quieting the mind's negative noise will help us discern the path to the highest good.  But we are often too overwhelmed by our perceptions to turn inward.
Our souls will always present true direction; it is up to feel beyond the shouts of the mind and ego to honor the calm within, even if that calm is directing us to go somewhere or do something that we do not expect to be called to.
The next time you feel your mind and your ego teaming up to take over, slow down and listen to your Soul guidance.
Much like we provide food and water for the body to remain healthy and strong, our souls also need to be fed.  This nourishment comes from us in the form of meditation, prayer, and gratitude.
If you do not already have a regular meditation practice established, take a few minutes right now to sit in a quiet space, close your eyes, breathe deeply, and express your gratitude for the presence of your soul. 
Let your soul know that even in times when you do not recognize that it is there and working for your benefit, that you appreciate all that it is and does for you, guiding you to your highest alignment.
If you are someone who already regularly meditates, align your next practice with the intention of giving your soul some love – you'll be amazed at the peace that a shift in your attention will bring!
Find those small moments to take a deep breath and turn inward to offer a message of thanks to your soul for continuing to support you through it all! 
Comments