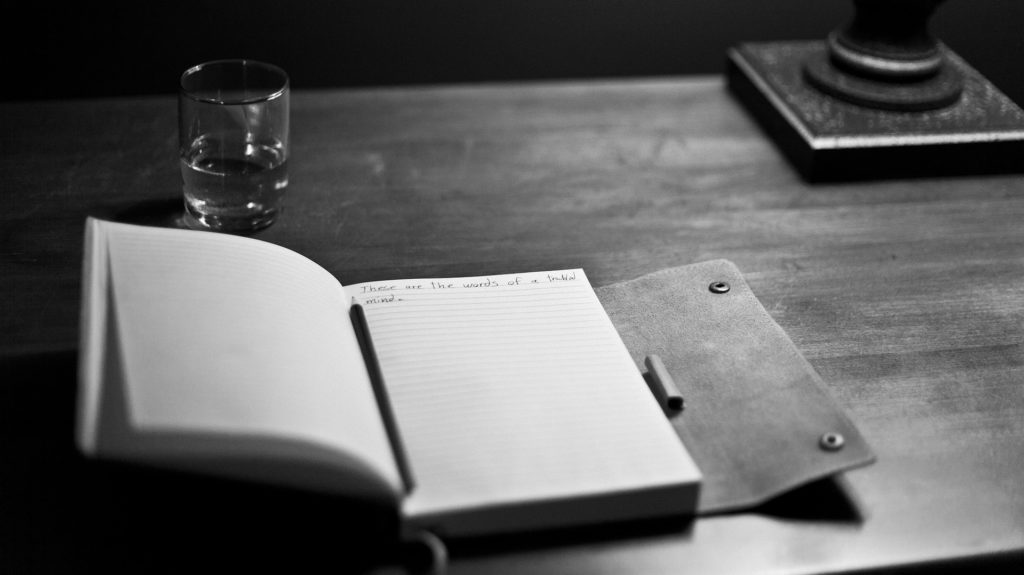 Envision sitting down, writing a script for your life, after which  stepping into a movie set where the script came to actuality.
What if the scenarios you wrote became your reality, where you could see, feel, and taste what you have imagined?
Life truly is what we make of it. The stories we tell can either liberate us or enslave us.
Even if we recognize it or not, our lives are compelled by a story; it follows a script that we have either written for ourselves or it has been written for us by others. Do you have a script? And if so, how does it look?
Are you a hero or a victim, or lesser, just an extra scene – lost in the mass? Whatever you might be, you need to realize you are the central character of your life story.
You were meant to play the principal role. If you are not the author of your own life story, then, that needs to change! Instead of living out of the script written for you by your well-intentioned family, authority figures, friends or genetics of the environment, start living out of your script, which you wrote, based on your self-selected value system.
Words are unbelievably powerful! Many of us grew up being told that we were not capable of achieving great things, and we would never succeed because of our heritage, social status or background. We have been judged by our choices that are not aligned with the rest of the crowd.
We allow the outside circumstances to influence our inner beliefs. We allow our feelings and beliefs about the past to limit our effectiveness and happiness in the present. We consent to other authors but us, to write our script and define our life story.
The good news is that we can change how we interpret yesterday, how we view ourselves in response, and how we live today as a result. We create our own destiny and secure the future we envision. You are the one who writes the story and you have the ability to change the narrative at any time.
The incredible thing about the human mind lies in its ability to transform and exceed adversity – physical, emotional, or spiritual. Not only are we able to outdo and overcome our past, but we also have the capacity to write our future. As the great Abraham Lincoln once said, "The best way to predict your future is to create it."
Why Should You Rewrite Your Life Script?
I, too, decided to tweak and adjust my life script and trust me, it is not easy: rather, it is frightening. Writing and editing your own life script is the most vulnerable kind of writing we can do. Yet, I felt the need to do it. I had many reasons to start; however, mainly because these stories dragged me down. They made me believe that past performances are revealing of future returns where my life is concerned.
Restating these sad, self-limiting stories is like walking around with a perpetual bad haircut, while pointing to your head and crying, "Look at what happened to me." Let it grow out! Or in the case of my story, rewrite your life script.
We all have a collection of cry-in-my-teacup stories. Stories from happy to sad, stressful to transformational and everything among. These stories are made up of who you think you are and it's what controls how you show up in this world.
The good side of these stories is that you always have a choice in how you interpret events, circumstances, and connections with others. You are no longer a reactive device but a proactive person who has control of their thoughts by imagining the desired life story.
Every great discovery began in the mind before it became manifested physically. Likewise, our new life story must begin in our mind. You must desert your current script that has up to this point adversely absorbed your life and write a new script. Utilize your imagination!
As Stephen Covey describes in his book, The 7 Habits of Highly Effective People, "the ability to envision in your mind what you cannot at present see with your eyes. It is based on the principle that all things are created twice. There is a mental (first) creation and a physical (second) creation. The physical creation follows the mental, just as a building follows a blueprint…"
Even subtle tweaks to our story can shift our attitude, expand our self-confidence, and redirect our future. We may not be able to change the past, but we can change how we see it, the story we tell, and therefore how it touches us and who we become. By changing how we see the past, we can better envision a compelling future. When we find the blessings contained within the curses of our past, we tell our story from a new perspective and are able to see current and future challenges as opportunities.
6 Powerful Ways to Rewrite Your Life Script
As I started to rewrite my new life script, I determined six vital points, which I consider necessary in this process:
1. Think of some of the obstacles you may face on your journey to becoming this new you; it might be financial uncertainties, fear of judgments, family and friends expectations, etc. Here and now you MUST write a script that helps you to overcome these obstacles. Be the hero in your new own story.
2. Write your story as if you are living it already, in the present tense.
3. Believe it passionately in your mind. Have absolute confidence that what you have written out will become a reality. You will be blown away by the outcome.
4. Reach out to people who believe in you when you did not believe in yourself. Do not allow the fear to hold you back but use the courage to push you forward. Step out of your comfort zone.
5.Share your new script with people most cherished to you. Make sure they are people that always support and encourage you. Create your cheerleader team. This will be a tremendous help during down times.
6. Set a timeframe for when you will start to see these incredible changes. Break up your story into episodes. Celebrate every small victory in every stage of the journey.
Instead of 'being lived', accept full responsibility for your life. The wise Buddha beautifully explains that "We are shaped by our thoughts; we become what we think…"
Comments