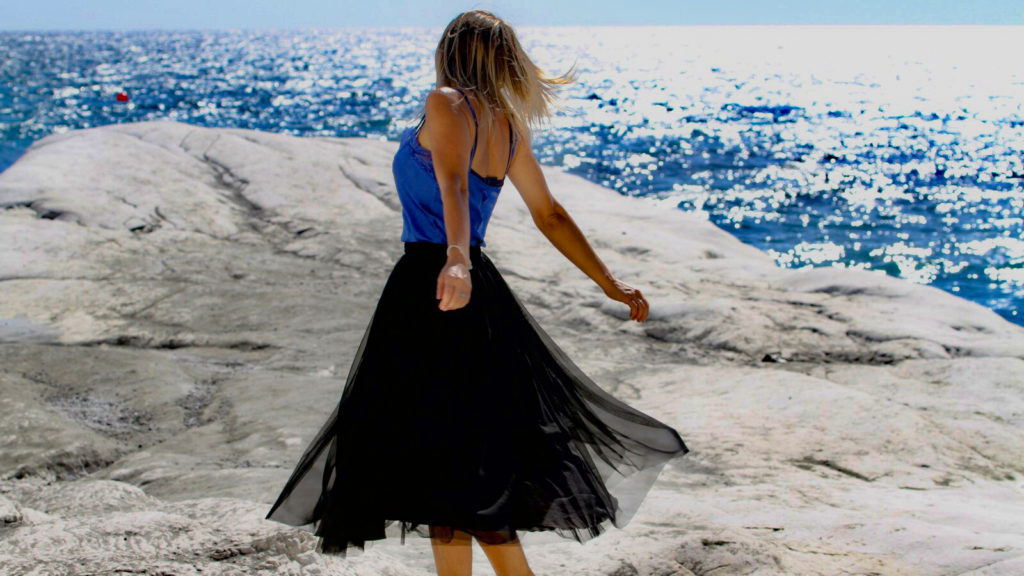 "A liberated person abdicates from society's expectations and embraces living an authentic life undeterred by external determinates." ― Kilroy J. Oldster, Dead Toad Scrolls
We all remember the record-hitting single by Pharrell Williams titled, "Happy".  I bet you could sing the words to it right now!  Remember these?
"Clap along if you feel like a room without a roof.  Because I'm happy! 
Clap along if you feel like happiness is the truth.  Because I'm happy!
Clap along if you know what happiness is to you…."
Are you conjuring up images of the music video in your mind? 
Stylish people all rocking out to this tune and looking, well, happy!  The song is unforgettable. Catchy. And, yes, just listening to it seems to transport anyone to a happier state. No wonder the title is "Happy"!
On Living Authentically And Finding Your Happiness
Although there's no denying that this song can temporarily lift your spirits, for most of us who are looking for a more permanent way to boost our happiness, we will need a little more than just a catchy tune!  As a life coach by profession, I work with many people looking for more happiness in their lives and have made it my specialty to help my clients reach their full "happiness potential". 
I guide my clients to a life characterized by energy and abundance.  I have made it my life's work to help my clients to find and to live a life of joy.  One of the ways that I help my clients to do this is through one little word, authenticity. 
Sounds simple enough. But, you may be wondering exactly what I mean. When I speak of authenticity and authentic living, I am talking about living a life that is true to the core of your being so much that you can't help but feel happy.  It's about knowing the stuff that defines you; the stuff that makes you tick. The stuff that makes you, YOU. The authentic life is lived by honoring and listening to your inner voice, accepting your true self, and respecting your values, desires, and strengths. 
Living authentically makes space for your personality, your preferences, your needs, and your passions.  And it does so with ease, without demanding perfection or trying to force something to fit that doesn't. It's about accepting the truth and finding the strength to follow its lead.  Most simply, living the authentic life means being comfortable enough to say no to the things that you don't want and a big resounding YES to the things that you do.
But it doesn't stop there. Living authentically, living in a way that brings you joy, is a way of relating to life and to the world.  It's a way of engaging meaningfully with it. It's about using your strengths and your preferences daily to inform and shape your life as well as your place within the world. When you follow your deepest desires, when you pursue a life that you truly enjoy, and when you put your strengths and talents to use, what you'll discover is a passion for life and a whole lot of happiness..
 So, want more of that "Happy" that we sing about in Pharrell's famous song? 
You can start today by getting in touch with the real you. What do you want to share with the world? 
How can you build a life that honors your strengths and respects your limitations? 
What do you need, what can you give, and what were you born to do?
Seek the truth and use courage to move towards it. So, put on your headphones and take the first step of many right along to the beat. But instead of singing to the lyrics written by Pharrell or somebody else, write your own lyrics. Lyrics that express your unique and authentic truth. 
An abundant, joyful life is waiting for you.  Step in, take it and start living authentically!
Comments