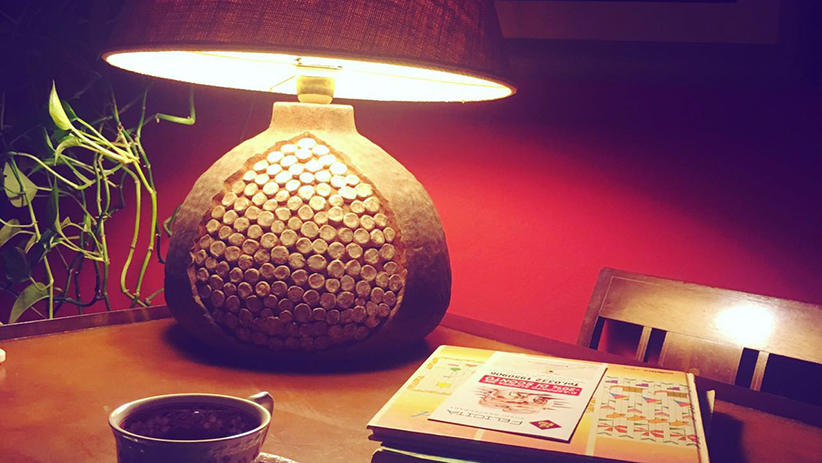 Some people take years to realize that the basis of life is to eat, pray and love. However, you don't need to go to Bali, Bahamas, India or even Indonesia for soul searching and getting a better life. 
Bedtime Routine
This 30-minute bedtime routine encompasses some simple activities, which will not only ensure you have a better day but also a better life. So without further ado, let's see how a bedtime routine can help you change your life for better.
The 30-Minute Bedtime Routine Guaranteed to Make Your Next-Day Better
My mother asked us to finish dinner by 8 in the evening, so we could sleep by 10 pm. I carried this bedtime routine for half a lifetime, until recently, when I started to skip dinner completely. If you have skipped dinners, you would know that sleep comes fitfully on an empty stomach. Also the next day you wake up famished, groggy, and irritable.
I was a train wreck. Sometimes, I would wake up in the middle of the night with severe hunger pangs.
That's when I realized how important it is to eat proper dinner. I came across a study about how they saw significant benefits after having protein at nighttime. One of the benefits was increased morning satiety. So I have light dinners now and just 30 minutes prior to sleeping, I eat some protein-enhanced snacks such as pistachio nuts, peanuts, almonds or pumpkin seeds and a glass of water. This abates the hunger and I can sleep peacefully throughout the night. This simple change helped me to have a better next day.
You may have memories of praying alone or with your family before sleeping. Parents are usually insistent about it while children just want to go back to whatever they are doing. At least my family was like that but over the years the psalms were replaced by Plants Vs Zombies and late-night tweeting until I was stressed out and tired all the time.
Since it had been quite a long time I had prayed, my mind would often draw a blank. Those times I would just thank the universe for all the blessings and go to sleep.
There are a number of studies that prove the connection between prayers and improved mental health as well as stress alleviation and I for one experienced that.
In our busy lifestyles, it is impossible to express love every day whether you are living with your partner, your kids, your pet or alone. My best before bed activity is to play with my two-year-old daughter which fills my heart with tremendous joy and kicks off my whole day stress.
So just before sleeping think about your loved one, the good times, the hard times, the funny talks, and express it with whole emotion. If you can't express it, just think about your loved ones every day before sleeping. This will fill your heart with positive energy.
This brings me to my next point – vent, express, and write.
4. Vent. Express. Write.
Sometimes all you need is to vent out your day's frustration in order to exorcize your demons and get ahead with the day. In the quiet of the night, spend 5-10 minutes thinking about your day and decide how you are feeling. If you are feeling happy, why so or sad then why sad. Write that down in a diary and be done with it.
If something is making you sad or angry, don't dwell on it after writing it down. Writing down your problems can give you a possible solution or give you closure. Also taking stock of your overall moods at the end of the month or year can allow you to understand if you need to make some changes to your life to make it better, maybe a lifestyle change or a career change.
5. Switch off. Switch on
A lot of doctors and medical professionals have advised to switch off the internet and phones before you sleep in the night. It is very important that you relax your mind at least an hour before sleeping. If you are in the habit of playing games, watching videos, working or spending time on social media, start taking a downtime just 30 minutes prior to sleep.
Last but not least, switch on the music. There are many studies that prove music has great healing powers. However, that doesn't mean you switch on just any music. Avoid fast music, metal, rock, et al. Listen to soft piano music, inspirational music, or guitar to promote peaceful sleep, so you wake up fresh the next day.
Seems like pretty basic advice?
But do you still do it?
Do this 30-minute bedtime routine for a month
Just take these simple steps:
Eat protein-rich snacks.
Pray for a while or express gratitude just before sleeping.
Think of your loved ones, tell them you love them. A simple 'I love you' can work wonders too.
Vent out or express by writing a small summary of your day.
Switch off all gadgets.
Add music to your life!
To have a fantastic next day, tie up a few loops the night before. Before putting on those duvets and blankets, make yourself some quick smoothies and keep them in the refrigerator.
You will thank yourself when you gulp down the delicious breakfast. Keep your gym bag packed with all that you will need, and finally set your coffee pot timer to start brewing a little before the alarm goes.
So Have a Great Tomorrow!
Comments