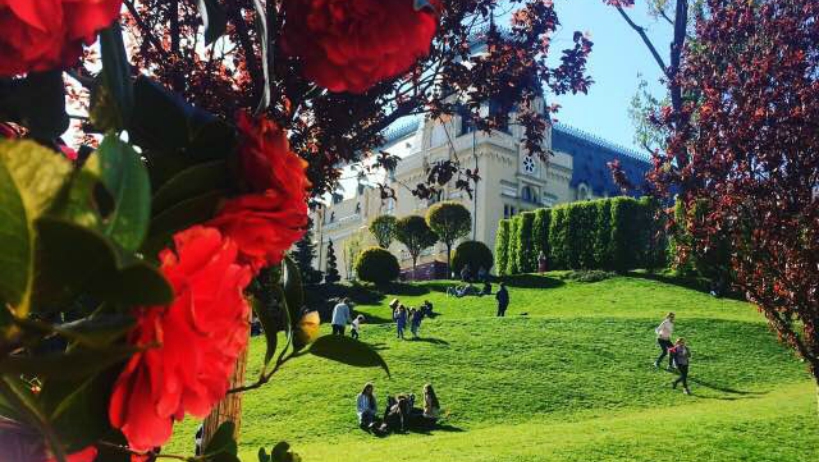 What does it mean to overcome anxiety?

"You have the power to heal your life, and you need to know that. We think so often that we are helpless, but we're not. We always have the power of our minds…Claim and consciously use your power."―Louise L. Hay
It was at the age of 21 when the foundations beneath me started shaking. Nothing like this ever happened before. 
Within the last year of University is when life got very real. The month was December; my grandmother had just passed away.  I was in the midst of writing mid-terms and on my way to a family wedding In Europe. I did not understand the implications of everything that was happening to me internally until my body began to send me signs. 
All those events caused this soul to evaluate her life as she became broken open.
The experiences in December, it caused upheavals to my mind, body, and spirit. Things fell apart and needed to at that point in life. I was shattered into a million pieces. Fear and anxiety got a hold of me, and it felt like a lifelong sentence. This soul had to confront her past and make peace with it. 
I had no idea how to overcome anxiety.
I was quite good at pretending everything was fine and that nothing bothered me internally. It was now time to confront everything that I had avoided. It was essentially time to let go and walk forward.
Overcome Anxiety
It is living in the past and not being centered in the totality of the present moment. 
Everything that happened to you is over now. I will not go into medical terms, physiological effects, or statistics; however, there are many of us who have experienced these symptoms. You will rise from this and see the light, this I promise you, and you will overcome anxiety.
How to Overcome Anxiety and Heal Your Soul
I had to stop carrying things inside me that were weighing my spirit down. Looking back I was holding onto experiences that were not serving me anymore. 
I had to set myself free like a bird, spread my wings and fly.     
"It is our birthright to uncover the soul—to remove the layers of fear or shame or apathy or cynicism that conceal it."–Elizabeth Lesser, Broken Open
I labeled myself and within the mid-twenties decided to go on medication. It worked for a bit but that even took a toll on my body as I felt the side effects internally. It affected my stomach, sleeping patterns, and things just didn't feel right. 
By my thirties, I went down on the dosages, exercised regularly, began to meditate and take back control over my life. I began to rise after the storm and shine like the exuberant sun. 
Coming off medication was the best thing I did for my soul because I was wide awake and felt every emotion that I needed to feel.
How did I stay grounded and centered during this shift, and managed to overcome anxiety? 
I dedicated my time to spiritual growth – this encompassed prayer, reading material on inspiration which directed me towards yoga.  I became a certified yoga teacher in 2014 and knew that my purpose was to help others heal. Yoga elevated my spirit and I wanted to share this gift. I had to confront parts of myself that I did not want to.  It was terrifying, however, I felt the veil had been lifted. 
This was my life and I needed to find peace and surrender to the circumstances. Faith, family, friends and having a clean diet are elements that assisted to healing.
This is my personal story on how to overcome anxiety, and what I want to reemphasize is that YOU TOO WILL RISE, you too will overcome anxiety..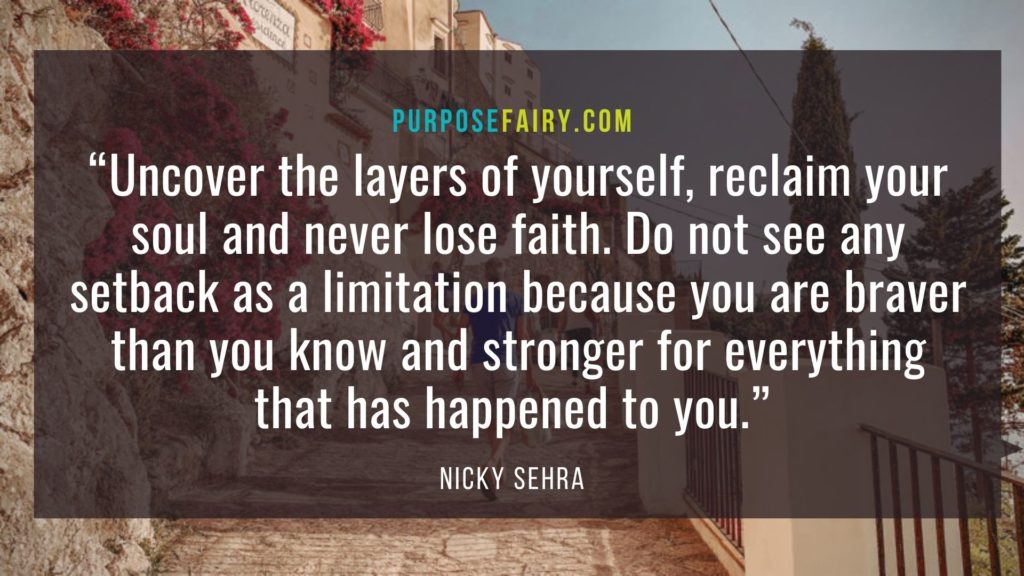 You are not alone; everyone faces challenges at some point in their life.  Understand your emotions, they are here to guide you and help you foster internal growth. 
Uncover the layers of yourself, reclaim your soul and never lose faith. Do not see any setback as a limitation because you are braver than you know and stronger for everything that has happened to you.
Remember that you can overcome anxiety. Just be patient with yourself.
Bless you.
"I can see clearly now the rain is gone
I can see all obstacles in my way
Gone are the dark clouds that had me blind
It's gonna be a bright (bright)
Bright (bright) sunshiny day
It's gonna be a bright (bright)
Bright (bright) sunshiny day
Oh, yes I can make it now the pain is gone
All of the bad feelings have disappeared
Here is that rainbow I've been praying for
It's gonna be a bright (bright)
Bright (bright) sunshiny day"–Jimmy Cliff
Comments