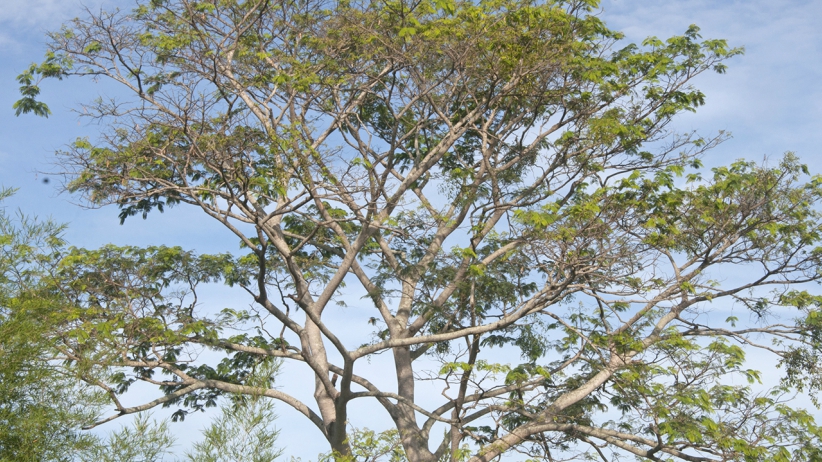 "While we were in our mother's womb, we didn't have to fear, control, stress over and worry about what color our eyes were going to be or how our organs were going to develop. We simply surrendered and trusted that everything was being taken cared for us. We trusted the wisdom of life and we trusted ourselves. But as we grew older, constantly hearing that the world around us was a fearful and hostile place, and being exposed to painful and unhappy experiences and circumstances, we slowly but surely began to drift away from that trust. We forgot about our true nature and we began to think that we were all alone and helpless." ~ Luminita D. Saviuc, 15 Things You Should Give Up to Be Happy
I have been learning a lot about TRUST lately, and about what it means to ALLOW a Power bigger than yourself to guide you and to lead you through life; about what it means to open your heart to love, and have faith that no matter what happens to you and all around you, you will always be safe.
As someone who has learned from a young age that if you put your trust in others you will never be safe, I know how challenging it can be to let go of fear. If you read my book, and if you watched the talk I gave at Awesomeness Fest, you already know that I grew up in a hostile environment where I learned to fear life and to always keep my guard up.
My father, who was meant to love and care for me, never really knew how to do these fatherly things. He was a lost and tormented soul who projected his pain and misery in the form of extreme violence on myself and my family for a long time. And as a result, I began to think from a very young age that I can't trust anyone and that I have to be in control at all times.
This is what fear does to you. This is what fear does to all of us. "Fear makes you doubt the goodness in people. It makes you feel small and insignificant, bitter and resentful, unworthy of anything good. It makes you doubt yourself and everyone around you. It makes you question your own beauty and perfection, and it makes you question the existence of the most beautiful and most real feeling in the world, LOVE. And that's exactly what fear did to me." ~ Luminita D. Saviuc, 15 Things You Should Give Up to Be Happy
The Power of Trust
I used to be fearful of everyone and everything – afraid of God, of myself, my father, and of the whole world. But as time went by, I had to learn to let go.
I had to learn that you can't hold on to fear and expect to feel loved. You can't hold on to fear and expect to be happy.
Ten years have passed since I started on this path that I am now on, and in these ten years, I discovered that there is a Power bigger than all of us that flows through all that we are and all that we do. And that this Power is the Source of all Life – the Truth of who are, the Essence of our being. This Power is the Love we seek, and the answers to all of our prayers.
Moving Away from Fear of the Unknown
There are many things you can do to help you to trust more and fear less; so many things that are meant to help you realize that the whole world universe is at our service and you have nothing to fear and worry about. And today I would like to share 7 of these things with you.
1. Be okay with not knowing
According to Abraham Maslow, two of the characteristics of self-actualized people is that they welcome the unknown and are detached from the outcome. They have no fear of the unknown and are okay with no knowing how things will unfold. Seek to do things for the love of doing them, not because of anything else, and let life take care of the rest.
2. Talk to Your Self
We often hide from our ourselves and our fearful thoughts. I guess that's because deep down inside we know they aren't real. We know they have no real essence. And that is why I want you to look in the mirror every morning (use the pronoun "you" or your name instead of "I" as this will have a more powerful impact on you) and tell yourself.
YOU are loved!
YOU are safe!
You are divinely protected!
There is nothing to fear, only to love.
ALLOW Source to flow through you.
Let go and relax.
3. Devote 5 minutes each day to listening
Set aside 5 minutes each day to devote to listening to your inner voice and guidance. Take a pen and a piece of paper and write down whatever questions you may have. Allow the answers to come to you because they will.
4. Leave the past behind you.
Leave the past behind you and start each day anew. Forget about what happened yesterday, last year, or a day before that. Take the best from your past, immerse fully in the now, and leave the rest to Life. 
Take the advice of Mother Teresa and love until it hurts. Because if "you love until it hurts, there can be no more hurt, only more love." Don't be afraid to love yourself, to love your and to love stepping into the unknown.Always remember that love can never hurt you. Love can only love. 
A Course in Miracles says that love holds no grievances. When you love, your mind is purified, and all the thoughts of fear and resentment that were imprisoning you and the other person, no longer have a place in your heart. Love liberates, and fear enslaves. So keep your mind free from resentment. Keep your heart filled with love.
7. Have fun
No need to be so stiff and rigid. Life isn't as serious as we make it out to be. Be as a child – joyful, silly, cheerful and alive. Be soft like water. Let life flow through you.
~love, Luminita💫
Comments