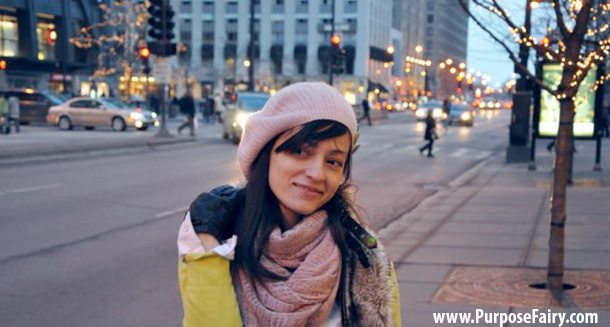 "The ultimate gift is the gift of life." ~ Jarod Kintz
How often do you catch yourself complaining, criticizing and  judging those who are maybe a bit different than you are? I know I sometimes slip in this trap and when I do I get a bit surprised, I thought I am enlightened already 🙂
I guess this is what it means to be human, and even though it may seem easier to react than to respond, to judge and criticize than to accept, love and tolerate the differences between us and the fact that things don't always happen the way we would like them to happen, it surely isn't a wise thing to do and it won't make us any happier.
"Between stimulus and response there is a space. In that space is our power to choose our response. In our response lies our growth and our freedom." ~Viktor E. Frankl
I know we're all so busy and it can be challenging at times to be good to one another and to stop looking for flaws, but with little discipline, we could easily go from being bitter to better, from being unkind to kind, from being judgmental to being tolerant and loving. We are all in this together, and if one wins, we all do.  Life is a gift, so let's just appreciate it, love and enjoy it.
 Life Is A Gift
"Today before you think of saying an unkind word–
think of someone who can't speak.
Before you complain about the taste of your food–
think of someone who has nothing to eat.
Before you complain about your husband or wife–
think of someone who is crying out to God for a companion.
Today before you complain about life–
think of someone who went too early to heaven.
Before you complain about your children–
think of someone who desires children but they're barren.
Before you argue about your dirty house, someone didn't clean or sweep–
think of the people who are living in the streets.
Before whining about the distance you drive–
think of someone who walks the same distance with their feet.
And when you are tired and complain about your job–
think of the unemployed, the disabled and those who wished they had your job.
But before you think of pointing the finger or condemning another–
remember that not one of us are without sin and we all answer to one maker.
And when depressing thoughts seem to get you down–
put a smile on your face and thank God you're alive and still around.
Life is a gift – Live it, Enjoy it, Celebrate it, and Fulfill it." ~ Author Unknown
~love, Luminita💫
Comments