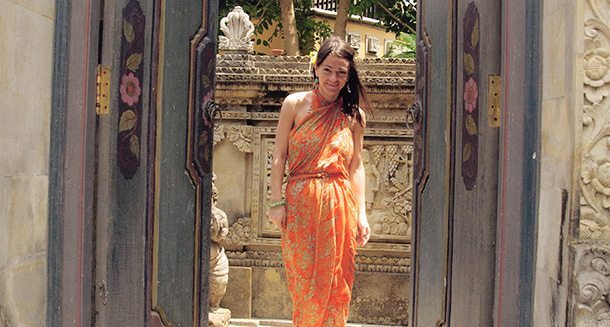 I feel like I haven't been writing that much lately and it makes me a bit sad because this is one of the things I love so much. When I write, I go to this blissful place where I am no longer thinking in terms of "me"  and what can I get, but rather in terms of "us, we, you, them" and what and how can I give.
It is no longer about me, it's about YOU, the people reading this blog and the positive effect some of my post might have on your life.
I am working on becoming my own BEST SELF once again because I do feel I got a bit distracted with other things and I forgot what's really important for me. I forgot what brings purpose and meaning into my life and into my world, and that is my love for writing, my love for creative expression in all kind of ways and my love for people.
If I were to give one single advice to anyone, I would just tell them to listen to their inner voice, to listen to their heart and intuition, to listen to themselves and never doubt that inner voice because that voice knows what best for them.
"Trust yourself. You know more than you think you do." ~Benjamin Spock
Trust yourself because all the answers you need are already inside you. When you do that, when you trust yourself, your inner voice, your intuition, you feel at peace, with yourself and the world around you and you know exactly what to do and where to go. You allow clarity to come back into your life and miracles start to happen.
"The greatest explorer on this earth never takes voyages as long as those of the man who descends to the depth of his heart." ~Julien Green
The exact same advice I gave to myself a few days ago because I got a bit lost. There are times when I forget to listen to my own SELF and not to doubt it, and when that happens, I get of balance and anxiety sneaks in. The good news is that I always get back to being me, I always get back to honouring my true self, I always get back to serenity 🙂
I actually love this quote from Erika Harris because I feel like it talks to be – "It is good to feel lost… because it proves you have a navigational sense of where "Home" is. You know that a place that feels like being found exists. And maybe your current location isn't that place but, Hallelujah, that unsettled, uneasy feeling of lost-ness just brought you closer to it."
I do get lost from time to time but I always return "Home" and not empty handed, but with plenty of valuable lessons I have learned along the way. How about you? Do you ever get lost? And when that happens, do you get scared, or excited? You can share your insights by joining the conversation in the comment section below 🙂
~love, Luminita💫
Comments