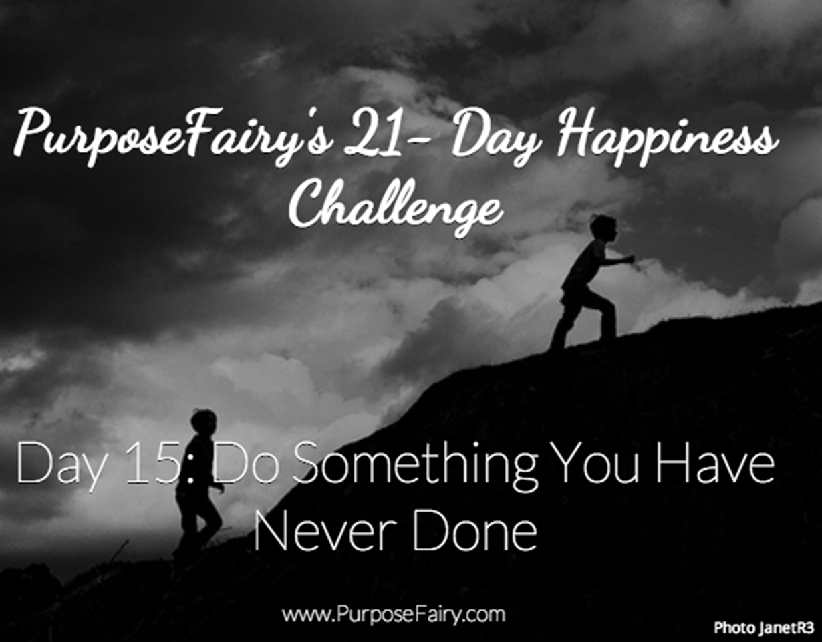 The 21-Day Happiness Challenge Day 15: Do Something You Have Never Done
"If you never did you should. These things are fun and fun is good." ~ Dr. Seuss
When was the last time you allowed yourself to feel the excitement and the exhilaration that comes from stepping out of your comfort zone, breaking old patterns and doing something new?
Do Something You Have Never Done Exercise: 21-DAY Happiness Challenge – Day 15
Think now of one thing you would like to do on this day. Something you have never done before. Something that will make your day brighter, and yourself a little happier 🙂
It can be anything – from taking a new path to work, dancing in the streets while listening to your favorite track on your I-Pod, to buying a flight ticket and taking a small trip to a place you have never been before….
Big or small, it doesn't really matter. All that matters is that you break old patterns and start doing something you have never done before.
And now, place your hands over your heart, take three deep cleansing breaths, and make a promise to yourself to do this ONE thing today.
Congratulations!
You have completed the exercise for the day 🙂
Now go on and make today an adventurous, exciting, and happy day!
This was 21-Day Happiness Challenge Day 15. If you enjoyed this exercise, share it with your friends, and discover more in my new book 15 Things You Should Give Up to Be Happy.
~love, Luminita💫
Comments