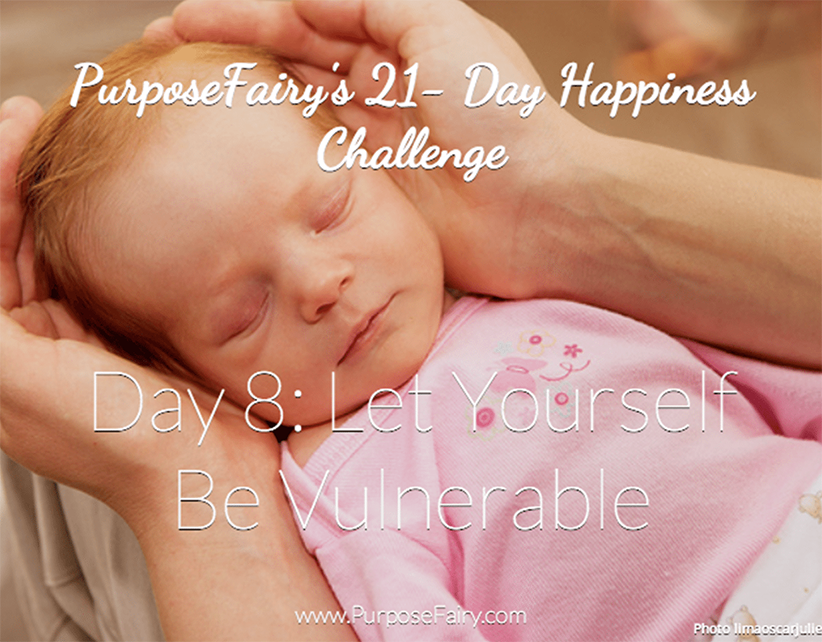 The 21-Day Happiness Challenge Day 8: Let Yourself Be Vulnerable
"If you want to be happy, if you want to experience the many wonders of life, and if you want to feel what it really feels like to be fully alive, you have to tear down all the walls you have built between you and the world around you and you have to allow yourself to be vulnerable. You have to allow yourself be fully seen." ~ Luminita D. Saviuc, 15 Things You Should Give Up to Be Happy
Let Yourself Be Vulnerable Exercise: 21-DAY Happiness Challenge Day 8
Grab a pen and a piece of paper, and write down ONE thing that your fear of being vulnerable has prevented you from sharing with those you love. It can be anything – an experience from your past, your deepest hopes, fears, frustrations or any other thing you haven't had the courage to share with anyone.
Take as much time as you need, and when you're done, imagine the person you want to share this with standing right in front of you.
Take three deep cleansing breaths, and read out loud what you wrote even if it's just for yourself.
As you read each, feel how the heavy "weight" of this experience is being lifted off of your shoulders.
You feel liberated…
Now take three deep cleansing breaths, and bring back the feeling of relief.
Congratulations!
You have completed the exercise for the day.
This was 21-Day Happiness Challenge Day 8. If you enjoyed this exercise, share it with your friends, and discover more in my new book 15 Things You Should Give Up to Be Happy.
~love, Luminita💫
Comments