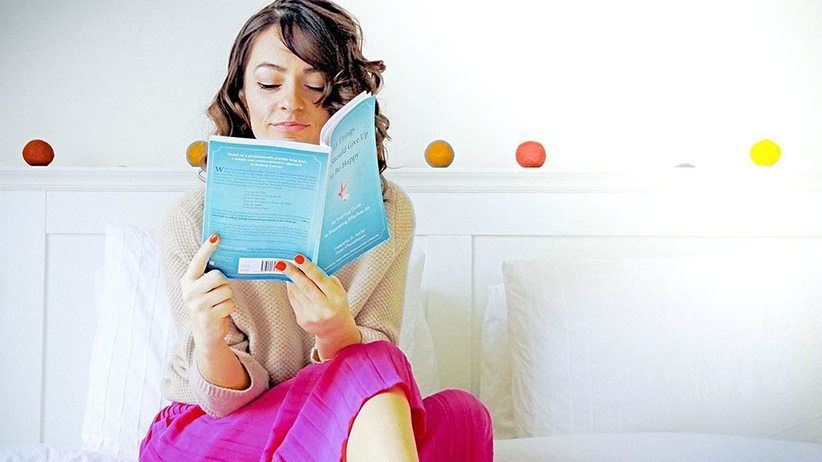 "Learning to live is learning to let go. Learning to let go is learning to be happy. If you want to be happy, you have to let go. Only by doing so you will find happiness, your way back home and life's missing pieces…" ~  Luminita D. Saviuc, 15 Things You Should Give Up to Be Happy
With every day that passes I am more and more amazed by how wise life is, and how much it wants us to grow, to evolve, to be happy, and to become all that we were created to be.
After living and working in Kuala Lumpur, Malaysia for 2 years, for one of the most amazing companies in the world, Mindvalley, I felt the urge to return home. To leave behind the life I had built in Malaysia, and all the people, places and things I had come to love so much and go back to Romania to finish writing my first book, based on my phenomenally popular blog post with the same title, 15 Things You Should Give Up to Be Happy.
To my rational mind the idea of leaving behind the wonderful life I had in Malaysia to go back to a place that had nothing more to offer me except an abundance of painful and traumatic memories felt like pure suicide, but not to my heart and soul.
"Have faith," I would often hear a soft and calming voice whisper to me.
"Trust me, and do not worry, for I will never ask you to do anything that's meant to hurt you…"
And I decided to follow my heart.I knew my fears were not to be trusted, and so I decided to go where my soul needed me to go and to trust that I would be just fine.
"Faith and love will lead you along a path unknown to you, to the place where God is hidden." ~ St. John of the Cross
Even though a part of me was terrified by the thought of going back to Romania, something inside of me knew that I had to do it, that I had to face my fears, and that I had to find a way to make peace with all that had happened, because if I didn't, the past would continue to haunt me, and I would never be truly happy and at peace.
Have Faith. Trust me, and do not worry….
I wanted to stay in Kuala Lumpur, to travel to exotic places, to be surrounded by people who loved and adored me and to have safety first instead of duty first. But deep down inside I knew that if I stayed, I would've betrayed myself.  Staying would've meant to "gain the world but lose my soul," and I no longer wanted to do that. I did it in the past, and I was done with it!
"Maybe the journey isn't so much about becoming anything. Maybe it's about unbecoming everything that isn't really you, so you can be who you were meant to be in the first place." ~ Unknown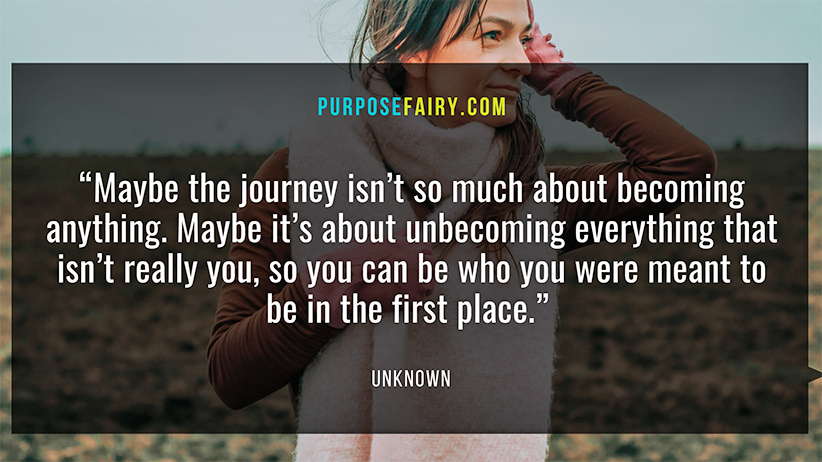 It's so easy to stay in the safe zone, to seek security and to never leave your comfort zone,  but that's not how life is meant to be lived. That's not how we grow, and that's not how we find true happiness.
Life loves us a great deal, and it wants us to grow, to learn, to evolve and to discover how to be truly happy. But as long as we refuse to go where life needs us to go, and as long as we continue to cling to the many things that are only meant to harm us and keep us stuck, we will not know this love, and we will not know what true happiness is really all about.
I have learned so much from doing what my heart and soul needed me to do, and from letting go of the many things I wrote about in my book. And even though it wasn't always easy to let go, I am happy I found the inner strength, wisdom, and confidence to do so. Because now, after so many years of struggle, I am finally in a place where I can honestly say that I am at peace with myself, my life and the world around me.
There is a beautiful quote from Meister Eckhart that says: "To be full of things is to be empty of God. To be empty of things is to be full of God." And I now know how true this is.
This whole process of letting go opened my heart in ways I never knew possible and it taught me to love with all my heart and with all my strength and to look for God in everything and everyone. It taught me to trust that every experience and every interaction life sends my way, no matter if good or bad, is happening FOR me, not TO me.
"Life is a process of becoming, a combination of states we have to go through. Where people fail is that they wish to elect a state and remain in it. This is a kind of death." ~ Anaïs Nin
Life isn't supposed to be hard. We are not born to suffer. And by letting go of everything that's keeping life's love and light from reaching you, you will know, and experience this truth. And I experienced this truth more than ever in the process of writing and letting go of the 15 things I talk about in my book.
My first book, 15 Things You Should Give Up to Be Happy, is finally done, and I am happy and excited that in less than 10 days, on March 8th, it will be published. A long time dream will become reality and I look forward to sharing this book with the rest of the world.
And as a way to celebrate the release of the book, I created a FREE 21-Day Happiness Challenge with beautiful exercises, tools, and techniques that will bring more happiness into your daily life. It's a great happiness challenge and I am sure you will love it.
You can find the days posted below:
How to be happy: Your FREE 21-Day Happiness Challenge
Day 3: Practice Self Love and Self Acceptance
Day 4: Be Here with All Your Might
Day 5: Look for the Lesson in Everything
Day 6: Fill Your Heart with Gratitude
Day 7: Smiling, even when It's Hardest to Do
Day 8: Let Yourself Be Vulnerable
Day 10: Don't Take Anything Personally
Day 11: Practice Tolerance and Acceptance
Day 12: Play the Role of Your Ideal Self
Day 15: Do Something You Have Never Done
Day 16: Practice Random Acts of Kindness
Day 17: Get Interested in People
Day 18: Make this a Complaint Free Day
Day 19: Give More, Expect Less
Day 20: Love Everything, Be Attached to Nothing
Day 21: Let Go of the People Who No Longer Need, or Want to Be in Your Life
Feel free to share this with your friends and loved ones.
~love, Luminita💫
Comments