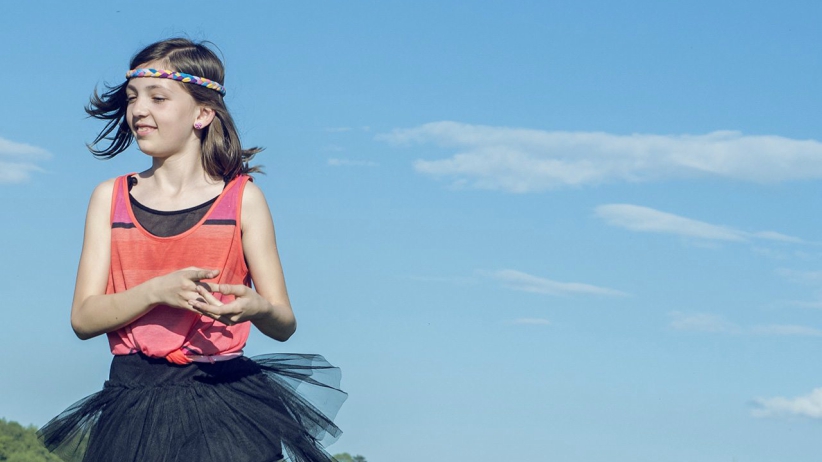 As a professional Ballroom/Latin dancer in training, I am constantly being engaged physically, mentally and emotionally in something that I am passionate about. I consider myself extremely fortunate to be able to say that.
5 Things Dance Can Teach Us about Life
Over the course of five years, so far, I have learned valuable lessons on the dance floor that have carried over into every area of my life- from personal beliefs to working well with others and being a better partner in my romantic relationships. Here are 5 Things Dance Can Teach Us About Life:
One of the most important lessons I've learned (and am still continuing to learn), is how important it is to be able to love and take of yourself. This does not mean to not "need anyone else"- people need people, as I will explain a little later. But it DOES mean that in order to truly have love to extend to others, you need to be able to do your part first. As a ballroom dancer, if I do not understand my own steps in a dance pattern, I will end up stepping on my partner or throwing him off time. If I can not hold my own frame, I will be putting physical pressure on his shoulders and he will be forced to hold up both of ours. One of the best and surest ways that you can love others is to be happy and strong on your own- that way, you will have strength and love to share.
As structured and precise dancing can be, it is equally essential to know when to let go. There are certain steps I've had to dance, where I've literally had to "fall" into them in order to make it look beautiful and authentic. If I tried to control myself or prevent myself from losing balance, the step would not have the raw, spectacular beauty that it's meant to have. It would look rigid. It would look controlled. Part of having true control is learning when to lose control. Life can be full of wonderful surprises and opportunities, but it's often necessary for us to loosen up our grip and let go of trying to control how things work out. That's sometimes the only way to make room for magic to happen.
The biggest difference between watching truly great dancing that hits a chord inside of you and inspires you, and watching just good or mediocre dancing, is the emotion and feeling that comes across from each dancer. It can be terrifying to be vulnerable. I know, for myself, that being overly expressive with my emotions and showing people the deepest parts of me, has been one of the biggest challenges that I have been working at overcoming. But letting people see who you are- your true humanity- is what draws them to you and draws them into your performance.
Life is not always easy. Some days can be happy and wonderful, others can be sad, confusing, filled with anger, surprising, exciting, terrifying or beautiful. Being able, to be honest, open and expressive with yourself and others is one of the most important currencies you can share between yourself and another. It connects us all and makes us know that we are not alone.
Just like anything worthwhile in life, you need to be okay with the work, long hours, mistakes and effort that will accompany it. The best things in life can't be rushed. Whether your dream is to be a great dancer, doctor, athlete, writer, teacher, parent, mentor, student, or anything else that you desire, it takes effort. You will make mistakes.
You will get tired or feel like giving up. You will also learn how to fix mistakes. You will learn how to do things the right way. You will discover that you are much stronger than you could have possibly imagined, and most importantly, you won't be afraid to try. You get what you give in life. And with hard work, determination, and belief in who you are, anything is possible.
5. We all need someone to lean on.
Even though it's important to be able to be able to take care of yourself and feel comfortable and capable on your own, it's essential to realize that sometimes in life, we all need the help of others. No matter how hard we try, it's nearly impossible (and exhausting!) to try to do it all on your own. People need people. In certain dance steps, your partner is actually there to help get you to the next step. Certain turns and pivots are much, much easier when done with another person.
There are even steps where your partner is literally holding you up- where the connection you share is completely vital and necessary in order to make a step work. In the beginning and all throughout, it's important to be able to do all of your steps without the help of your partner. However, the end goal is to join together with your partner to create something beautiful, have fun, and make the dance much easier and more enjoyable for the both of you.
Comments