The Motivating Power of Quotes
"I, not events, have the power to make me happy or unhappy today. I can choose which it shall be. Yesterday is dead, tomorrow hasn't arrived yet. I have just one day, today, and I'm going to be happy in it."~ Groucho Marx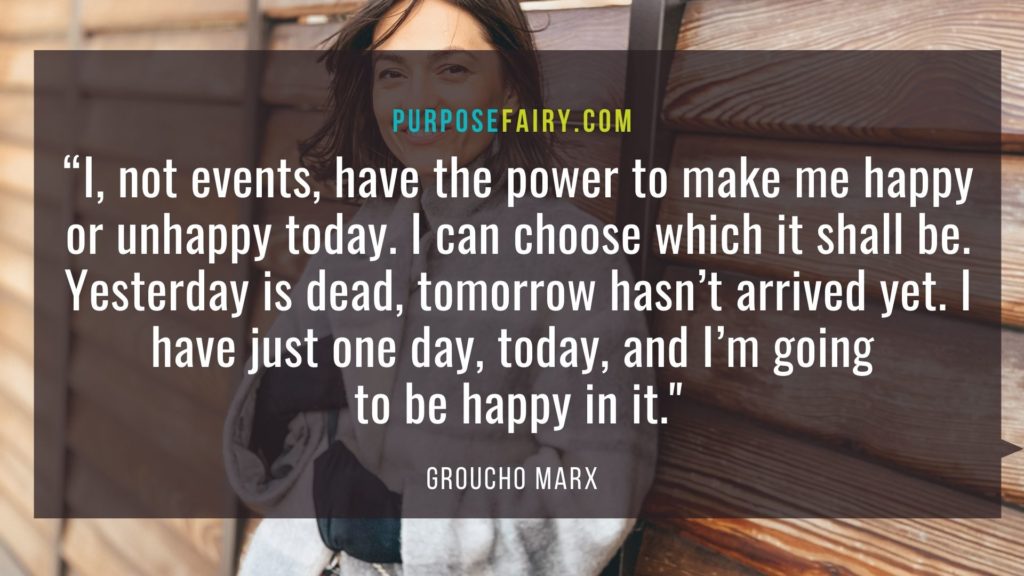 In the fall of September 2000, I was entering the next the chapter of my life; post-graduate education.  I remember having mixed emotions about the next phase in my life.  The high school years had come to an end and I wasn't in my safe haven anymore.
However, I was embarking on a new journey in life and was going to be transformed into the women I'm today.  It was on one particular afternoon I stumbled into the University gift-store and found a beautiful journal.  It was empty but contained quotes on the front and back cover. 
I was intrigued by the journal and from that moment forward I decided to call it my "Book of Quotes". 
I was nineteen at that time and started to collect quotes on LIFE, FAITH, LOVE, MOTIVATION, PRAYER and various other topics.   I'm presently thirty-one and refer to my book of quotes on a daily basis.
The Motivating Power of Quotes
Just to show you the motivating power of quotes, I have to say that quotes have helped me during the most challenging times in my life from dealing with guidance, reflection, and inner peace.  Quotes touch my heart and soul as they offer inspiration whenever I'm having a weak moment.  I often send daily quotes to friends and family as way of spreading joy and motivation.  I believe that little acts of kindness can go a far way. 
The message I want to convey to everyone is that life is a process; we are all on our individual journey to find our place.  Having quotes has been a reminder to treasure the simplicity of each day. This is the motivating power of quotes.
Quotes contain messages that light our inner spirit, I'm extremely grateful to share wise words from various enlightened beings.  
I believe we all are here on earth to serve a divine purpose and I truly feel by spreading the joy of quotes I'm helping others in need.
Here are a few of my favourite quotes:
"As your faith is strengthened you will find that there is no longer the need to have a sense of control, that things will flow as they will, and that you will flow with them, to your great delight and benefit." ~ Emmanuel Teney
"Count your blessings. Once you realize how valuable you are and how much you have going for you, the smiles will return, the sun will break out, the music will play, and you will finally be able to move forward the life that God intended for you with grace, strength, courage, and confidence." ~ Unknown
"Listen to your heart. It knows all things, because it came from the Soul of the World and it will one day return there." ~ Paulo Coelho, The Alchemist

What are some of your favorite quotes? You can share them with us in the comment section below.
Comments