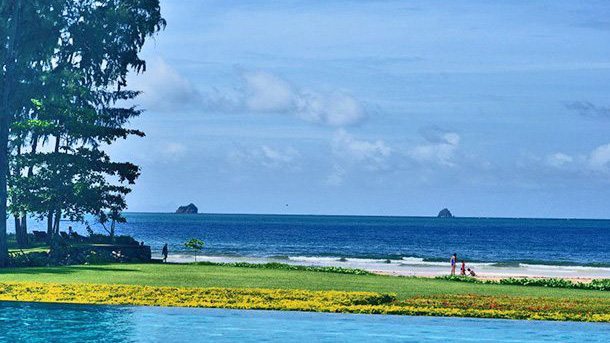 Learn to Receive
"Until we can receive with an open heart, we're never really giving with an open heart. When we attach judgment to receiving help, we knowingly or unknowingly attach judgment to giving help." ~ Brené Brown
Have you ever considered the notion of receiving? In a society that values giving and doing over being and receiving, it can be difficult to comprehend. Receiving sounds like it is something we easily and naturally do. In fact, it is effortless in nature. Yet, there is an act involved.
Many people find it easier to give rather than receive. Our daily activities are filled with "doing" and therefore "giving." We work, cook, care for children, support loved ones, etc. When it comes to receiving, it seems there is a glass ceiling and struggles which leave us imbalanced.
For me, the glass ceiling had to do with issues of self-worth and I unknowingly dodged receiving. In my life, this showed up as, ignoring compliments, feeling bad about asking for help, avoiding activities that I desired, waiting till next time to buy something, saying no to rest and yes to more work. Does this sound familiar?
Learning to Receive with an Open Heart
1. Acknowledge yourself.
Begin by acknowledging yourself. Recognize all that you are. Not only what you give to others as intangible gifts. This is about your nurturing energy and the way you show up for everyone. Take some time to journal around this. List all your qualities and read them out loud to yourself beginning with "I AM."
Can you let go of whatever you are beating yourself up about and send yourself some extra love and compassion instead?
All that love and goodness that you give naturally to your family, friends, and work begins with you. Tell yourself that you love and accept yourself daily.
"Don't sacrifice yourself too much, because if you sacrifice too much there's nothing else you can give and nobody will care for you." ~ Karl Lagerfeld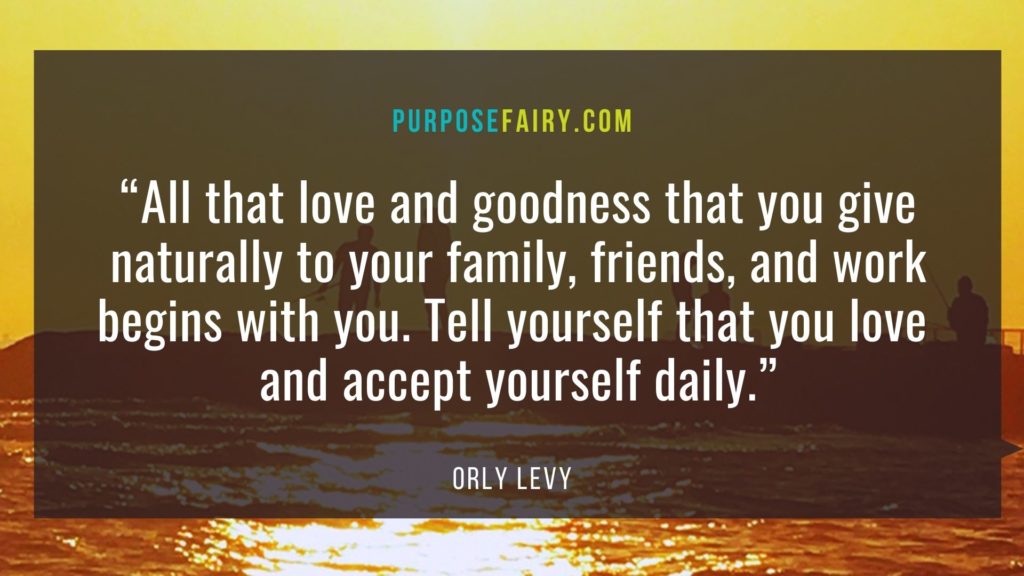 What does receiving look like for you? I shared above how it showed up for me. Now that you have some awareness around it, when it does show up, take a moment to receive it. Whether it's a compliment, help or a present. Take a deep breath and notice that you are receiving something 🙂
Be present to all of life's gifts and say thank you. For instance, the sun shining in the morning, the cool breeze as you walk outdoors, the warm fireplace at night. These are gifts that we often take for granted and receive without realizing.
"Happiness cannot be traveled to, owned, earned, worn or consumed. Happiness is the spiritual experience of living every minute with love, grace, and gratitude." ~ Denis Waitley
5. Become aware of your glass ceiling.
My glass ceiling was around self-worth. What is your glass ceiling and are you willing to shine the light on it in order to release it? Does shame, guilt or fear arise around this? If so, that is ok, it is a sign that there is some healing to do around it. Talk to yourself and express it through writing, movement, and self-care.
Believe it or not receiving is a big piece of the cycle of life. In order to recharge your batteries, feel complete, and enjoy life's blessings there has to be a healthy balance of giving and receiving. Once we bring awareness to this we can shift our lives and create space for our dreams. This holiday season is open to receiving it all.
What about you? Is it easier for you to give or to receive? You can share it in the comment section below 🙂
Comments