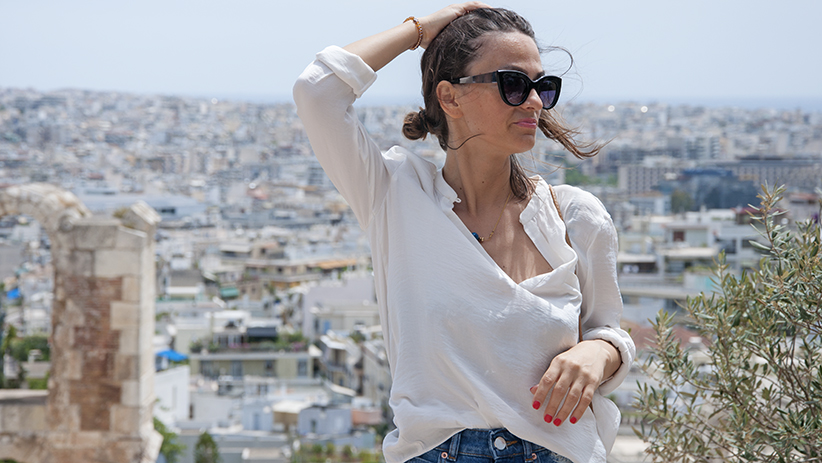 When they think about changing and living a better life, a lot of people get overwhelmed.
Why?
Because they think in terms of weeks, months and years instead of days and moments.
"What you do today can improve all your tomorrows." ~ Ralph Marston
Life is made up of days, it's made up of moments, and if you want to create a better future for yourself, a better tomorrow, you have to make sure that you make TODAY your best day ever!
12 Things You Can Do Today to Live a Better Life Tomorrow
1. Make an internal commitment to make today your best day ever.
I (name),
Make a commitment to myself,
To make today my best day ever.
To immerse fully in the now and honor all that this moment has to offer.
Starting today, I make a commitment to no longer treat the present moment as if it were an obstacle I need to overcome.
I commit to letting go of what's behind me and to start appreciating what's in front of me.
Starting today, I make a commitment to myself to make room in my heart for love, joy, peace, and happiness, and to let nothing and no one disturb my peace of mind.
Starting now, I promise to make the best of each moment, of each interaction and of each experience life sends my way, and to treat today as if it were my last day.
Sincerely,
(name)
Today is all you have. When tomorrow comes, it will be Today. And if you commit to making Today your best day ever, you will eventually look back and realize that you've built a better life. It's that simple 🙂
2. Treat your body as a temple.
Your body is your temple, and you should treat it as such. Because if you don't, it will eventually fail you – it will get tired, it will get sick, it will get broken. And because of that, you will have a hard time thinking properly, moving from one place to another, doing the many things that a happy and healthy person would do. And you will find it hard, if not impossible, to enjoy the company of those you love and to become all that life created you to be.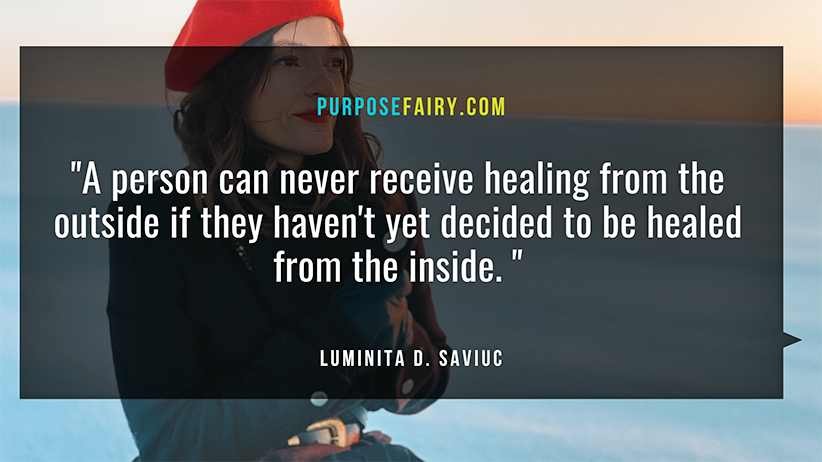 "Do you not know that your bodies are temples of the Holy Spirit, who is in you, whom you have received from God? You are not your own; you were bought at a price. Therefore honor God with your bodies." ~ Corinthians 6:19-20
Respect and honor all that life created you to be. Seek to walk in truth, love, and integrity. And always remember:
"You were born with potential. You were born with goodness and trust. You were born with ideals and dreams. You were born with greatness. You were born with wings. You are not meant for crawling, so don't. You have wings. Learn to use them and fly." ~ Rumi
4. Make peace with who you are and where you are at this moment. 
Put your trust in a better life. Make peace with who you are and where you are at this moment, and act as if the life you are living is exactly the life you chose to be living. Make peace with this idea that neither you nor your life is a finished product. And trust that maybe every experience and every interaction life sends your way, no matter if good or bad, is meant to reveal to you more about who you truly are underneath it all, about the many things you are capable of being and doing, and about the wonderful and much better life you are capable of creating.
"Acceptance looks like a passive state, but in reality, it brings something entirely new into this world. That peace, a subtle energy vibration, is consciousness." ~ Eckhart Tolle
Set peace of mind as your highest goal and let nothing and no one disturb your peace of mind. Turn your back to all those things that harm your heart and torment your soul, and choose to focus only on those things that fill your heart with love, joy, and ease.
If I have learned something from living on this beautiful planet of ours, it is that life loves those who are grateful. And it showers them with so many gifts and blessings. The more you express your gratitude and appreciation for everything you are, and everything you have, the more life will give to you and the more grateful you'll become.
That's how life works. So you might as well:
"Cultivate the habit of being grateful for every good thing that comes to you, and to give thanks continuously. And because all things have contributed to your advancement, you should include all things in your gratitude." ~ Ralph Waldo Emerson
7. Let life to teach you what it needs to teach you.
Life is as it is – sometimes good, sometimes bad, sometimes bright and sometimes dark, and even though there will be moments when you might have to deal with some really nasty people, and face some really unpleasant experiences, if you seek to learn from every experience and every interaction life sends your way, you will soon realize that nothing in this life happens to you, it happens FOR you.
"There is a purpose for everyone you meet. Some people will test you, some will use you, some will bring out the best in you, but everyone will teach you something about yourself. Both positive and negative relationships teach you valuable lessons. This is an incredible step toward expanding your consciousness. The road to self-discovery requires help from others. No relationship is a waste of time. The wrong ones teach you the lessons that prepare you for the right ones. Appreciate everyone that enters your life because they are contributing to your growth and happiness." ~ John Geiger
8. Keep your mind clean and clear.
Monitor your internal dialogue and make sure the thoughts you think and the words you speak are aligned with the life you want to create for yourself. Keep your mind clean and clear. Think, and talk, only about the things you want to have, the feelings you want to feel, and the experiences you want to create for yourself. By doing so, life will start working FOR you, no longer AGAINST you.
"We are what we think. All that we are arises with our thoughts. With our thoughts, we make the world. Speak or act with an impure mind and trouble will follow you as the wheel follows the ox that draws the cart… Speak or act with a pure mind and happiness will follow you as your shadow, unshakable." ~ Buddha
A lot of times the words that come out of people's mouths, their actions, and behaviors, reveal the many things that are hidden deep within themselves. Their words don't always describe the people they are attacking. But rather, they reveal the darkness, the pain, the suffering and the many unhealed wounds that are still present within themselves. They reveal the pain that's present in their hearts. And that is why is so important to treat everyone with love and compassion and no longer take things personally.
Act as if the person you aspire to become, the things you want to possess, the people you want to surround yourself with, and the life you dream of living is already a reality. "Act as if! Act as if you're a wealthy man, rich already, and then you'll surely become rich. Act as if you have unmatched confidence and then people will surely have confidence in you. Act as if you have unmatched experience and then people will follow your advice. And act as if you are already a tremendous success, and as sure as I stand here today – you will become successful." ~ Jordan Belfort
Today, make sure you treat yourself as you would treat the person you love the most in this world. Know that only by loving yourself truly, and only by acknowledging how worthy and valuable you really are, you will be able to distance yourself from all those people, places and experiences that try to prove you otherwise.
Take a 10-minute break at some time during your day to be still. To be alone with yourself in silence and to connect deeply with who you truly are underneath it all. It will do you good, now and in the future.
"Listen! Clam up your mouth and be silent like an oyster shell, for that tongue of yours is the enemy of the soul, my friend. When the lips are silent, the heart has a hundred tongues." ~ Rumi
~love, Luminita💫
Comments