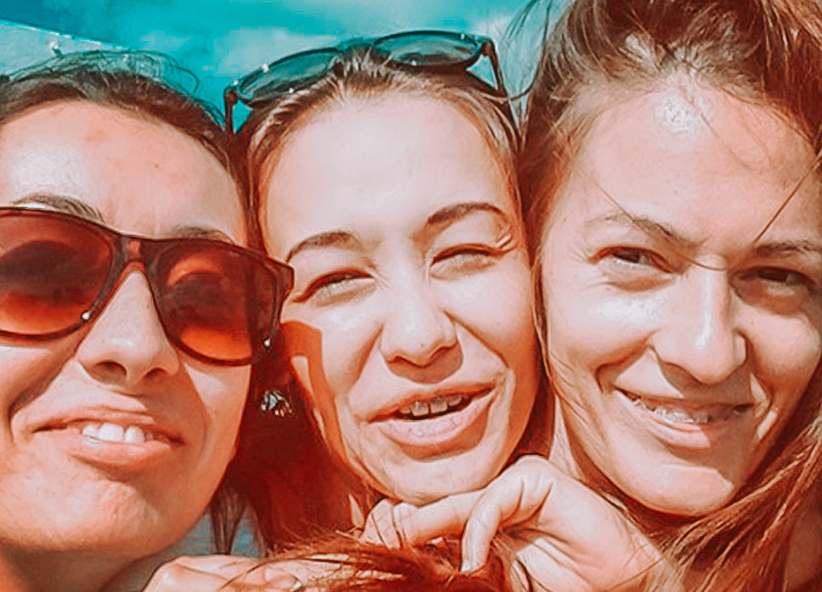 Each and every one of us longs for genuine human connections. We all long to be seen, heard, loved, and understood. It's what we all need. It's what we all crave for… ~ Luminita D. Saviuc
Even though we might think that in order for us to connect with those around us in a very deep and profound way, and in order for us to create genuine human connections we have to invest a lot of time and energy into our relationships, studies have shown that just 4 minutes of uninterrupted eye contact is all that it takes to increase intimacy.
That makes perfect sense. The eyes are the window to the Soul.
When you look deep into someone's eyes, you drop all of your defenses. By letting go of all your thoughts, worries, and concerns, you allow yourself to be seen. And you allow yourself to also SEE the person sitting in front of you… In doing so, you open your heart to love. And where love is present, creating genuine human connections becomes effortless and natural.
Creating Genuine Human Connections
"I define connection as the energy that exists between people when they feel seen, heard, and valued; when they can give and receive without judgment; and when they derive sustenance and strength from the relationship." ~ Brené Brown
With the many things we have to do on a regular basis and all the thoughts that run through our minds, it can be quite challenging to give the people in our lives all the attention, love and acknowledgment they need and deserve. But if we can just simply practice this simple exercise… If we could just look into people's eyes and see them for who they truly are, the quality of all our relationships will improve. And our lives will be forever changed.
And it is my hope that by sharing this short video with you, where 6 pairs in different stages of their relationship are testing this theory of 4 minutes of uninterrupted eye contact, you will feel inspired to no longer pass people by. But rather to stop and really look them in the eye. ( What that beautiful woman says to her husband at minute 3:15… I really feel you will LOVE that!)
Creating Genuine Human Connections
~love, Luminita💫
Comments