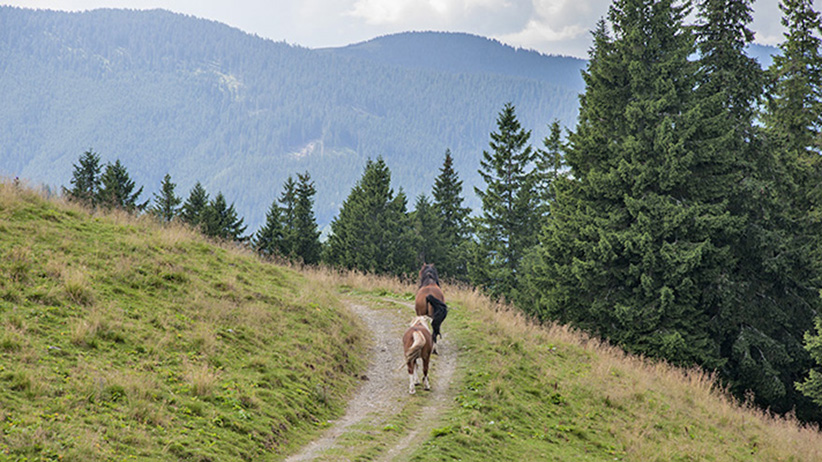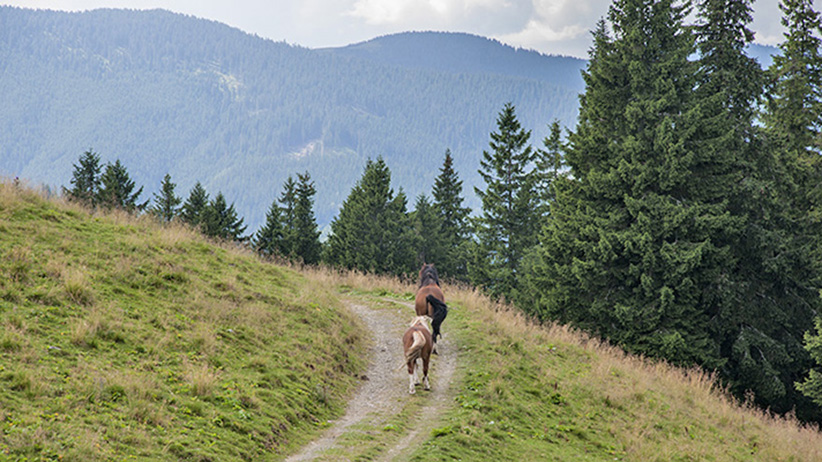 Have you noticed that many children's tales end with a victory of the heart? The hero, after following a tortuous path of struggles, dreams, and hopes, always manages to fulfill their heart's desire, while sometimes discovering it at the same time. These stories stay in the collective consciousness for generations because everyone can recognize themselves in the hero's quest and identify with the struggles and the longing for a happy ending. The tales often follow the same themes: at their core is a lonely character searching for their way home or on a quest for true love. A few encounters remind the reader of how difficult that can be: in order to manifest one's heart desire, nothing less than an angry dragon, a wicked witch, a deceitful wolf or evil characters have to be faced and conquered. There is no straight and easy path; a battle has to be fought against lower instincts or senseless behaviors. How does this mirror in our human lives?
In our lives, the story often begins with a call for adventure which has the potential to open a new perspective on life. A meeting with someone or something takes us – the future hero – in a new direction. However, we often have odd feelings after new meetings and experiences, sensing an attraction, yet also sensing a fear of the unknown. We wonder if a change is worth pursuing, given the perceived risk and the breakdown of our comfortable routines. There are a few practices that can prevent you from missing opportunities that could lead to your heart's desire:
Look at the new interest when you are in a relaxed mood
If necessary, create the circumstances conducive to relaxation, then quiet your mind and ask yourself how you feel about this new interest. With a little practice, your inner guidance will answer.
Notice the signs and synchronicities in your life
Is this the third time someone tells you about a book? Have you been feeling uncomfortable around a certain person? Guidance is always available, but the mind prefers to categorize everything for us. Going with the flow of life, instead of letting your mind analyze it, will slowly bring forth a path.
Trust that there is a road for you
Then comes a time when the hero encounters the devilish character: the mean step-sisters, the manipulative wolf or the angry dragon. The images used in children's tales symbolize our instinctual nature and remind us of how easily we can fall into its trap. In order to access the heart's wisdom and desire, one must clean the vessel and become fearless, compassionate and kind. These are the qualities of a true hero. The following practices can help develop them:
Fear is a mind projection of a situation that does not exist. Like the dragon or the wolf, fears represent roadblocks that have to be overcome to progress. One way to get rid of fear is to sit in silence with the fear in mind and visualize yourself in the situation you dread. After some time, you will realize its illusory nature and the feeling will disappear.
Connect daily with Source/God/All That Is
Whether you use meditation, time in nature, music, dance or intuitive work, the goal is to feel the connection and slowly build a relationship with it. Such practice will reduce anxiety, make you happier and diminish your sense of separateness from others.
Before setting on their adventure, the hero was an average character. Then something shifted, the inner voice became louder and an awareness of a new path arose. It looked like a path that had not been traveled before, a path made just for them. The hero is the person willing to discover new territories by following their inner compass. As they begin the journey, the trail appears to magically create itself, and only presence and conscious attention are the requirements to not miss the signs. The destination often remains unknown since the process is in constant creation, but unlike imagination or random thoughts, this creation comes from a higher source: its inspiration is divine. That is why the name is "hero", which comes from the Greek "heroes" meaning demi-God.
There are always new horizons to explore when the heart's calling is heard. The way of the heart is a life path of soul discovery that can only lead to the recognition of our oneness: as our learning expands and deepens, so does our connection to the divine and so does our natural ability as co-creators.
Comments