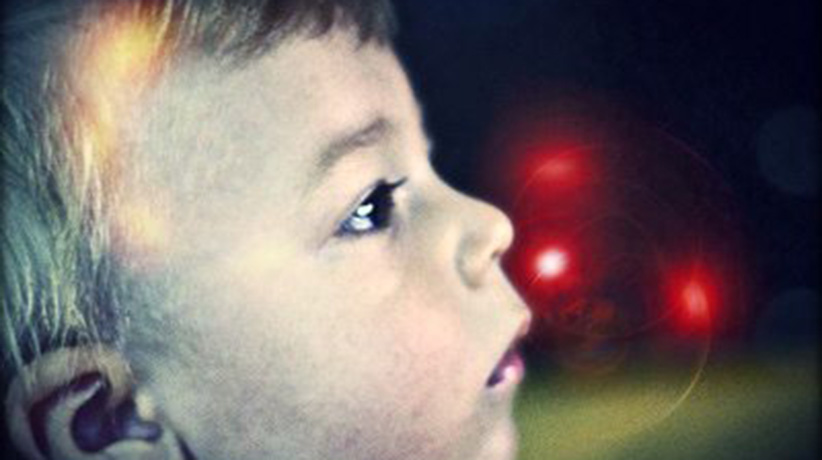 We are not human beings having a spiritual experience. We are spiritual beings having a human experience. ~Teilhard de Chardin
Children say the most wonderful things—even about subjects which adults find difficult to discuss.  I experienced my daughter's curiosity about death a few years ago one early morning when I was driving to school.  My seven-year-old girl was busy calculating how old she would be in the year 2030.  She asked me: "How old will you be a mom?  How old is daddy going to be in the year 2030?"  After quietly reflecting on the answers, she came to the conclusion that her dad and I will be quite old and that we might not be alive by then!
This is one of the moments parents dread—having to discuss the morbid subject of dying with their young kids.  I had read numerous articles in parenting magazines about age-appropriate answers to kids' questions about this matter.  Yet, I was still caught off-guard as I was driving on the 405 freeway in Los Angeles, California by my seven-year-old.  I'm forever grateful that I had attended a seminar by Rabbi Ed Feinstein of Valley Beth Shalom some years ago, which helped parents answer difficult questions about God, loss, etc…
I calmly explained to her that while nobody knows exactly when and how they will pass away, her father and I were in good health and did not anticipate our deaths anytime soon.  Furthermore, my own grandfather whom I loved and cherished had lived up to a very old age before passing away.  "Even though he's no longer with us, I still love him and think about him," I explained.  Then she asked about coffins and burials.  As we exited the freeway she quietly said: "Don't worry mom. When you and dad die, my brother and I will make and decorate your coffins!"
Love is stronger than death even though it can't stop death from happening, but no matter how hard death tries it can't separate people from love. It can't take away our memories either. In the end, life is stronger than death. ~Unknown
I tried to hide my nervous laughter stemming from shock and disbelief.  At one point I was laughing uncontrollably, so I turned the volume of the radio up so that the kids, who were sitting in the back seat, would not notice my reaction to the conversation. But after I had a few seconds to process what had just happened, I realized that my daughter had tried to make sense of an abstract issue and had resolved her fears and anxieties on her own terms.
I was in awe of my daughter's reasoning and intelligence as well as the purity and innocence with which she had posed her questions.  I truly appreciated her healthy attitude.  I couldn't help but think about my own upbringing.  Like in most Persian households, death was a taboo subject.  Rabbi Feinstein's class helped me open the lines of communication and prepare for the difficult questions. Thank you, rabbi.
Thinking and talking about death need not be morbid; they may be quite the opposite. Ignorance and fear of death overshadow life while knowing and accepting death erases this shadow.  ~Lily Pincus
This beautiful story was written by Angela Cohan.
Comments