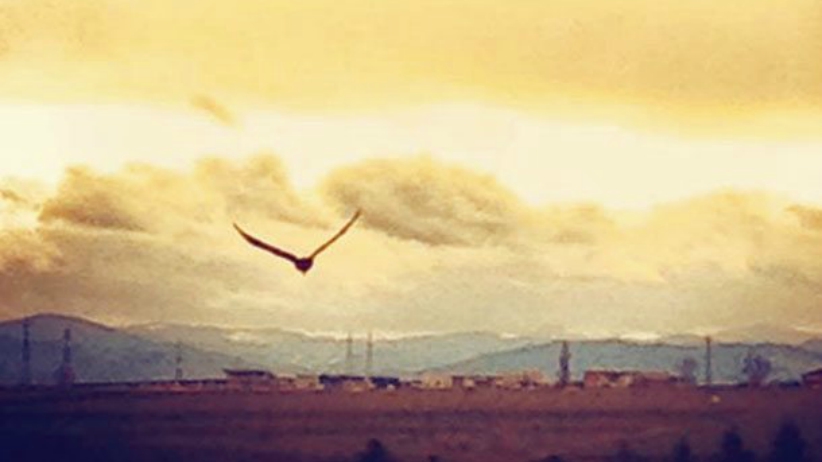 As an African woman, I've been giving a lot of thought to Nelson Mandela in the aftermath of his death in December. The media was abuzz about him and some people were wondering which individual African would fill his shoes. Which African leader would be the new Nelson Mandela.
Well, I've read a lot about Mandela and see him as a reluctant celebrity. When you read some of his quotes, you get this impression.  He did not think what he did was amazing and he just wanted to spend time with his family; something very normal husbands and fathers does.
"I was not a messiah, but an ordinary man who had become a leader because of extraordinary circumstances."
"I stand here before you not as a prophet, but as a humble servant of you, the people."
"I really wanted to retire and rest and spend more time with my children, my grandchildren and of course with my wife."
So I got this idea, that instead of one of us trying to fill his shoes, all of us should. I think that is what he would want to happen because a whole bunch of Nelson Mandela clones can get a lot of the change the world needs.
5 Valuable Life Lessons to Learn from Nelson Mandela
I took some of his quotes and crafted 5 valuable life lessons we could all learn from Nelson Mandela. Enjoy.
1. You are responsible for your life
"I am the master of my fate and the captain of my destiny." ~ Nelson Mandela
Nelson Mandela knew that you are responsible for your life, and you have to take control of your steering wheel and take it where you want to go. You. No matter how many genuine excuses you may have. It boils down to you.
We must use time wisely and forever realize that the time is always ripe to do right. You can't have whatever you want in life if you are not in charge and can't account for the 24 hours you are given daily. There are a lot of resources to help you with time management.
2. Education is power
"Education is the most powerful weapon which you can use to change the world." ~ Nelson Mandela
Education was very important to Nelson Mandela.
Finish school, go back to school, enroll in that community college or university. I know going to school is just not the thing to do, but it really helps. When I'm faced by hardships now, I draw on the strength I got while doing a Masters degree several years ago. The program was so tough and challenging and I know if I did that, I can pretty much do a lot of things.
Or help Malala Yousafzai educate girls by reading more about her and her organization The Malala Fund.
3. Look at the bright side of things
"I am fundamentally an optimist. Whether that comes from nature or nurture, I cannot say. Part of being optimistic is keeping one's head pointed toward the sun, one's feet moving forward. There were many dark moments when my faith in humanity was sorely tested, but I would not and could not give myself up to despair. That way lays defeat and death."
Looking at the glass as half full rather than half empty will help you navigate life.
"What counts in life is not the mere fact that we have lived. It is what difference we have made to the lives of others that will determine the significance of the life we lead."  ~ Nelson Mandela
This quote really affected me. It's not about me getting a six pack, getting married and having a fantastic wedding with tigers and elephants, it's not about me taking fantastic vacations with my husband…it's not about me buying all Apple products and having the latest iPhone 5, 6,7 and so one. All these things are good but Nelson Mandela wanted people to actually touch and make a difference in someone's life.
5. One can overcome poverty
"Overcoming poverty is not a task of charity; it is an act of justice. Like Slavery and Apartheid, poverty is not natural. It is man-made and it can be overcome and eradicated by the actions of human beings. Sometimes it falls on a generation to be great. YOU can be that great generation. Let your greatness blossom."  ~ Nelson Mandela
This great man thought poverty could be overcome. I realized that I had become desensitized to other peoples lack because I grew up relatively comfortable in Kenya.
Kenya has a lot of rich people and more poor people and even though I live in a richer country now, there is still a lot of lack even here.
Are we all trying to get more for ourselves and not realizing that there could be some truth in what he said? Is there a way each of us could do something small to decrease the gap between the rich and the poor? What are your thoughts on this? Share your insights by joining the conversation below 🙂
Comments