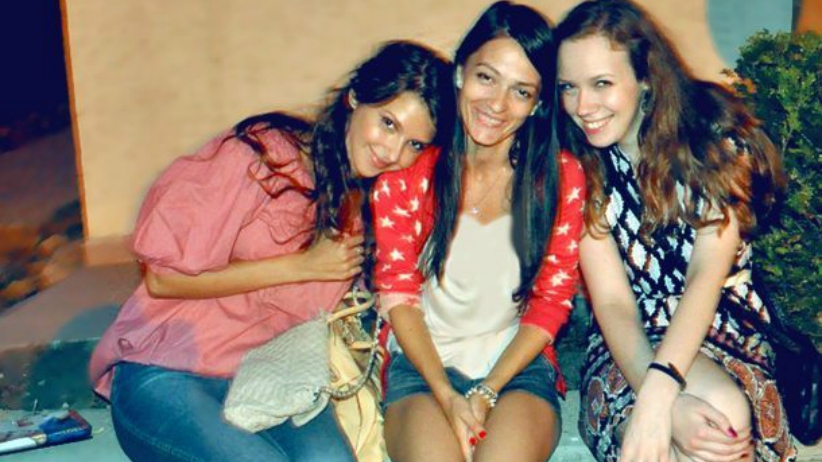 "You can be the most beautiful person in the world and everybody sees light and rainbows when they look at you, but if you yourself don't know it, all of that doesn't even matter. Every second that you spend on doubting your worth, every moment that you use to criticize yourself; is a second of your life wasted, is a moment of your life thrown away. It's not like you have forever, so don't waste any of your seconds, don't throw even one of your moments away." ― C. JoyBell C.
Somebody asked me recently, "Luminita, what are you really good at? What is the one thing that you can do better than anyone else? What makes you, you? and the words came out of my mouth immediately: "Helping people see themselves in the same way they would love the whole world to see them, as beautiful, worthy, loving and creative beings. I am really good at bringing out the best in people, at helping them accept, embrace and love who they are. This is what I'm good at. I'm good at helping them replace doubt, fear, and insecurity with love. Might sound cheesy, but this is what I'm good at."
If you ask me, we are too hard on ourselves. We don't know how to treat ourselves in the same way we would want those around us to treat us. We don't know what it means to be our own best friends. We don't know what it means to offer ourselves the love and support we so desperately seek outside ourselves.
We criticize, label, judge and condemn ourselves constantly. We deprive ourselves of nourishment, encouragement, and compassion and we treat ourselves as if we are our own worst enemy.
If we could only hear the words we are telling ourselves… We can't seem to see ourselves for what we really are.
"I wish I could show you when you are lonely or in darkness the astonishing light of your own being." ~ Hafiz
We lack trust, we lack faith, we lack self-confidence and we lack self-compassion… We lack self love.  In fact, I don't even know how many of us fully understand what self love is all about.
We are so absorbed by our self-created misery, by our many illusionary fears, flaws, and imperfections that we can't seem to see ourselves clearly anymore. We have no idea who we really are.
If you were to find out that you only had one month left to live, do you think that all of the things you stress and worry about on a daily basis would even matter to you then? I doubt that.
I had a period in my life when I secretly wished to have a near death experience just so that I would finally start living. I know it sounds crazy but I remember reading all kind of stories about people who drastically changed their lives after they were so close to death and in my mind I thought that maybe a NDE will help.
Well, you don't really need to have a NDE to start living life fully but "If you want to escape from your cage, you must die while you are alive." and by doing so you will discover that there is nothing to fear.
"Only when we are no longer afraid do we begin to live." ~ Dorothy Thompson
We want so much from life and yet, we aren't willing to offer much in return.
We chase perfection. We want it all and we want it now. This need for perfection keeps us from appreciating what we have, where we are and who we have become, making our lives seem a lot harder than they actually are.
Life is hard not because life is hard but because we make it hard and it's all because of our untamed and savaged mind. We have no idea how to stop thinking. There's so much noise in our minds and it's driving us crazy. We can't stand to be alone, we can't stand to be still…
We are uncomfortable with silence, not knowing that "It is out of the silence, or "the gap," or that space between our thoughts, that everything is created-including our own bliss." ~ Dr. Wayne W. Dyer
Life is not hard because that's how life is. Life is hard because we make it hard. How do we make our lives hard? Very simple.
We make life hard by constantly doubting and questioning our worth.
We make life hard by looking for love and approval in all the wrong places.
We make life hard by clinging on to our past, fears, excuses, and limitations.
We make life hard by clinging on to pointless drama, thoughts, and behaviors and by refusing to let go of people who no longer need, or want to be in your life. 
We make life hard by ignoring, hiding and running away from the many good things life sends our way.
We make life hard by facing reality, by following the rules others created for us instead of creating our own reality and our own rules.
We make life hard by thinking that there isn't anything special about us and that everyone else deserves to live a happy life except ourselves.
We make life hard by believing every thought that we think and by allowing these negative and self-defeating thoughts to dictate how we should live our lives.
We make our lives hard by attaching ourselves to the many ideas we have in our head about how life should be lived and how happiness should be packaged and delivered to us.
We make our lives hard by trying to control everything and everyone instead of allowing things to take their natural course.
We need to learn to relax, let go and enjoy life a little more. Things aren't as bad as our minds are trying to make us think. They really aren't.
Learn to quiet your mind from to time. Make peace with yourself. Work on purifying your thoughts and you'll end up purifying your entire life. It's that simple and yet that complicated.
Start small. Take one step at a time, one breath at a time.
Make each day a beautiful day and when you will look back you'll realize that you've built a beautiful life.
One step at a time. One day at a time… This is how it's done. No need to complicate things.
Follow the advice of Sonia Ricotti, "Surrender to what is. Let go of what was. Have faith in what will be." and trust that life will take good care of you because it will, if you're willing to relax, let go and get out of your own way 🙂
If I were to ask you the same question, "what are you really good at? What is the one thing that you can do better than anyone else? What makes you, you?", what would be your answer? You can share your answer by joining the conversation in the comment section below 🙂
~love, Luminita💫
Comments