"You alone are enough. You have nothing to prove to anybody." ~ Maya Angelou
Most of us walk this world with the sole agenda of proving our self-worth and justifying the reason for our existence to everyone around us. While I know we all want to make a difference, and it's becoming harder and harder to stand out in today's crazy world of social media, I feel it's my duty to remind you of why you have nothing to prove to anybody.
I'll start by saying it simply:
You Have Nothing to Prove to Anybody. You are Enough.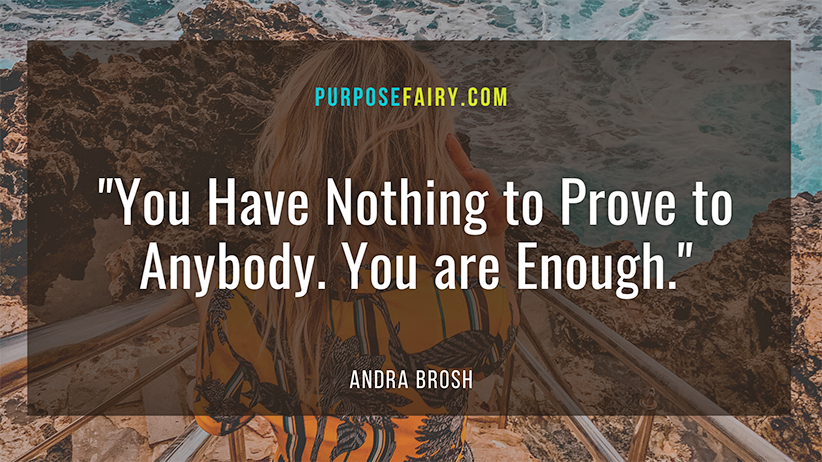 A hard concept to grasp I'm sure, but it's very true and only you can deny it. No one can tell you how much value you have to offer, and there are certain 'guidelines' by which we can measure a person's worth.
Where we all run into problems with issues around self-worth and value is when we attach our sense of self to what we do and how well we do it. We incessantly compare ourselves to everyone else, which leads to feeling less than, and insufficient.
We learn that if we are attractive enough, smart enough, funny enough, nice enough, giving enough or talented enough that we will be accepted and belong.
The idea of being accepted and loved for who we are without including what we "do" is a novel concept for all of us.
I'll say it again in case it didn't go in the first time.
You have nothing to prove to anyone. YOU ARE ENOUGH.
I can say this without even knowing you because I truly believe that each and every person walking along side of me is worthy, valuable, perfect and enough.
Here are 5 more reasons you have nothing to prove to anybody.
1. You have nothing to prove. Your standards are all that matter
Stop using others as a yardstick for what and who you need to be. Set your own standards for yourself, and if those are too high then check in with yourself about how you developed these unreachable ideas about yourself in the first place. Having realistic and attainable standards for who you are and how you want to walk through this world will keep you grounded in your own authentic worthiness.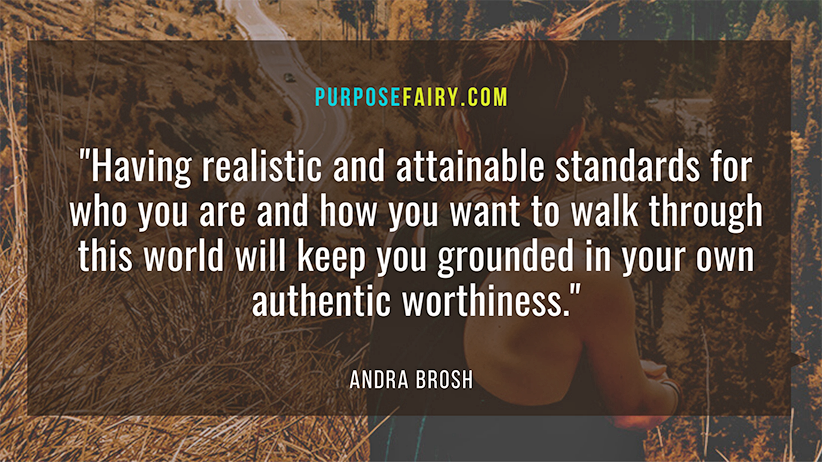 2. External validation is fleeting
It feels good to get the gold star or affirmation from someone you respect or admire. No doubt that this is a good thing for anyone. However, this kind of validation is fleeting simply because it's not yours to own. It's on borrowed time, and if you don't do your own work on owning your own value this goodness will slip away. You want to hold this part of yourself sacred so it's always available when you need it.
There is a hamster wheel for everything in life, and that includes your desire to please others by proving yourself. There will inevitably be that one person who never really sees how great you are (usually a parent) leaving you going back to the empty well over and over. Know that your honorable acts of seeking approval will be futile with a few if not many.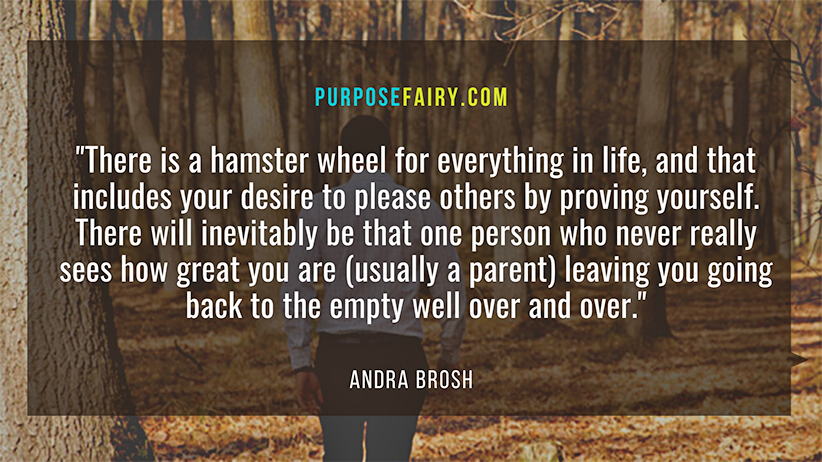 4. You have nothing to prove to anyone. You are good enough
There's a concept in Psychology developed by D.W. Winnicott that talks about the good enough mother. This applies here too. You don't have to be perfect or more than. You just need to be good enough. Good enough has to be determined by you, and you alone. Striving to be perfect or more than you need to be will exhaust you and ultimately leave you feeling defeated because it's unsustainable.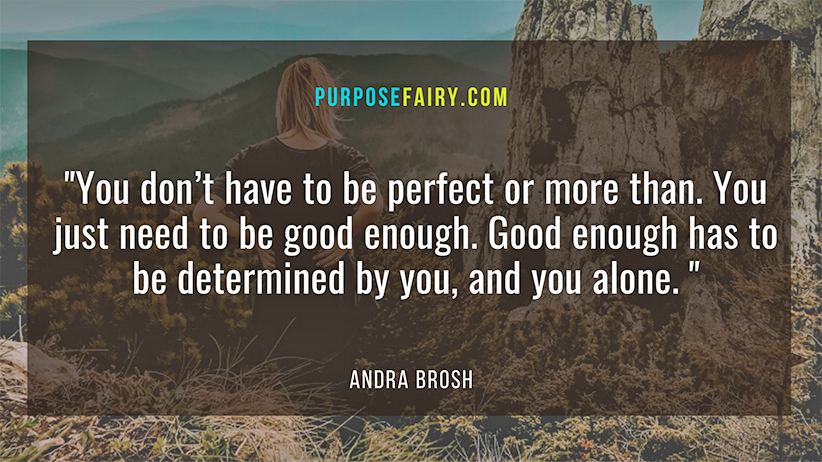 5. Inadequacy is an internal experience
Recognize that your feelings of not being enough or needing to prove your worth are inside of you. You may experience the feeling when you are around other people, but it's most likely a projection of your own internal struggle. Work on this in therapy or with a trusted mentor because feeling valued and worthy completely starts within.
And that's about it. I hope they convinced you that you have nothing to prove to anybody. And I hope they made you realize that who you are is Enough.
Comments