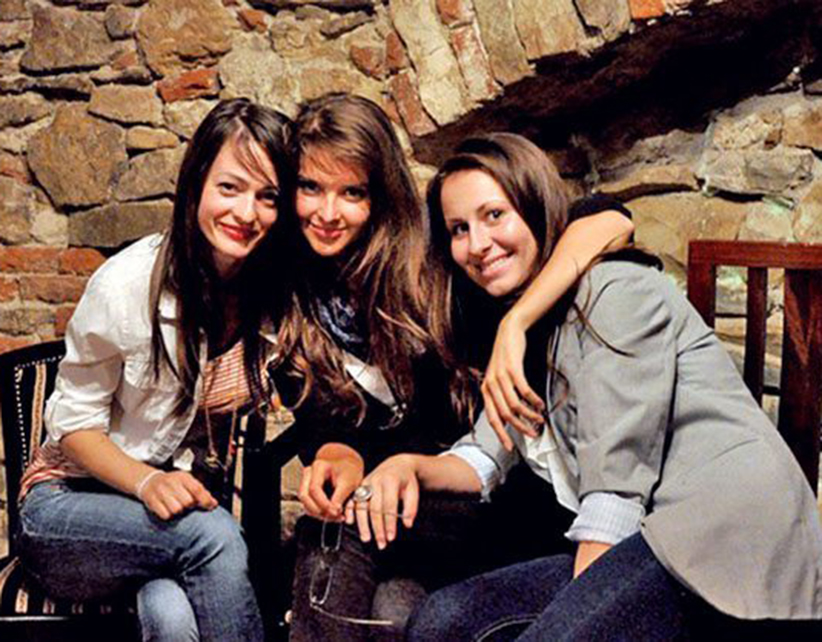 "I love meeting new people; I think everyone has a story to tell. We should all listen sometimes." ~ Kim Smith
When you meet a person that seems interesting or fun, and that could potentially be a friend, what do you do to keep the conversation going, and stay in touch?
If you struggle for words, hesitate, or get too anxious to make a good impression, then I want to share with you 5 of my best tips on keeping a conversation going, connecting quickly, so you can stay in touch and even become friends. Read on…
1. You Don't Have To Be Super Interesting
What I notice is that people are too worried about making a good first impression. From my experience, if it's not a job interview or celebrity red carpet thingy, then relax, it's time to have fun.
If you're in a social event and you want to connect with interesting people, all you have to say about yourself is that you're interested in something you're doing (your job, your future job, a hobby, or anything that makes your eyes shine…), and that you're able to have fun.
People just need to know that you're interested in something, which literally means that you're interesting as a person. They may not be interested in the same thing, but they definitely won't see you as a boring person with no passion.
For the fun part, all you have to do is talk about what you like to do for fun, or mention one or two stories about places (bars, movie theaters, vacations…) you've been to and what you liked about them.
That's it. You don't "have to" be more interesting than that.
2. No need to Filter Yourself
If you don't want to kill your conversations, then you better not put too much pressure on yourself. Again, you don't have to filter your thoughts and only talk about what's super cool, super interesting, or super funny.
You can talk about anything that comes to your mind, as long as it's not too weird for normal people to wrap their heads around.
This labels you as a genuine person who's not trying to put out a show on how awesome and perfect they are. You're not perfect, they're not perfect, so just be and say whatever the hell you want.
Too many people think they have to be "very clever" in conversations… so they filter out what goes on in their minds, and you know what's left? Nothing! On the other hand, if you start to give yourself more freedom to speak your mind, you'll see how people open up and engage with you.
3.  Get people to talk to you more
The way to get people to keep talking to you is to keep listening to them! Of course, you have to show you're interested in what they're saying.
One way to do this is to use the universal 5-word phrase: "Interesting! Tell me more…" This phrase works almost every time. This signals to the other person that they're valuable and interesting, so they keep talking.
Another way to do it is to ask "Why". I rarely see people using this in conversation with new people, but those who use it know how great it is for spicing up a chat. When someone says "I moved to Indiana 3 years ago and launched my company"… ask "why Indiana?" this will make the conversation more intimate and interesting, instead of it being just a cold exchange of information.
4. Become a "this reminds me of…" person
If you start to notice, everything in life is connected to everything else. Any topic you can think of can be linked to many other topics and stories. This means that any subject someone mentions is also a start for other projects.
You could talk until your jaws hurt if you use the technique of "this reminds me of…". But don't only talk about the stuff that happens in your life, that's too limiting. You can talk about other people's stories, stuff you heard or read on the news, things you've read in books or seen in movies, or tv shows.
People will see you as a very valuable person because you're always ready to bring new perspectives, information, and funny stories to any subject of conversation.
5.  Stay in touch with new friends using the "double commonality" technique
Now that you got yourself relaxed and free to talk about anything you want, you expressed what you're interested in, and shared stories from all around you, let's get you to stay in touch with the people you meet.
This technique will help you do just that: one of the main reasons why people want to see you again is if they feel that they can relate to you. This is why it's a great idea to find something you have in common with them.
But, if you pay attention, and find a second commonality, then you get to a whole new level. If you can relate to a person in two domains, you make it very natural for both of you to want to stay in touch and maybe even become friends.
This layering of commonalities naturally creates a sense of closeness and is the foundation for making new friends.
** Do you think it's easier for extroverts to make friends than it is for introverts? I really want to know what are your thoughts on this. You can share your insights by joining the conversation in the comment section below 

Comments