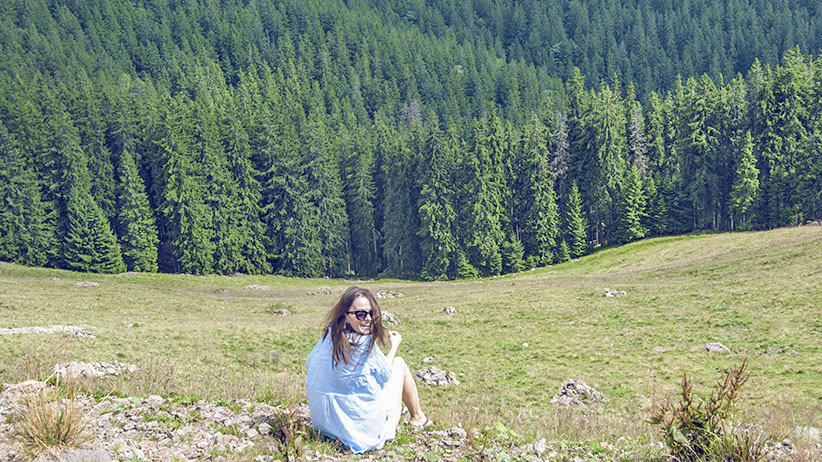 When you change your attitude, you whole life changes.
Are regrets present in your life?
I really hope not. But if they are, you might want to have a talk with yourself and work on letting go of regrets. Nothing good can ever come from holding on and resentment, for they are only holding you stuck in the past, not allowing you to enjoy your present life.
You can't change what happened in the past but you can definitely change how you perceive the present moment and you can definitely change your attitude about everything that happened and could happen. Because just like Charles R. Swindoll said it so beautifully:
"Attitude is more important than facts. It is more important than the past, the education, the money, than circumstances, than failure, than successes, than what other people think or say or do. It is more important than appearance, giftedness or skill. It will make or break a company… a church… a home…
We cannot change our past… we cannot change the fact that people will act in a certain way. We cannot change the inevitable. I am convinced that life is 10% what happens to me and 90% of how I react to it. And so it is with you… we are in charge of our attitudes."
Change Your Attitude, Transform Your Life
So what is it that you want from life, what is it that you want from yourself? Why are you here on this planet? 
No, I don't think it's just so you can go to a good college, get a job, get married, have some kids, retire and then spend the last years of your life regretting the past, thinking about the things you should have done but because of the many excuses you used, you haven't.  There has to be more to life than that, don't you think?
You want to build a happy and successful life and let go of regrets? Well, start working on improving your attitudes toward yourself and towards life and every single day work on building happy, precious moments and in the end, when you will look back at your life you will realize that the sum of those moments helped you build a successful life. It's that simple and Lao Tzu said it best with these words:
"A journey of a thousand miles begins with a single step."
This is how you start building on your happiness, this is how you learn to let go of regrets, and this is how you learn to focus on what you can change – change your attitude, the present moment, and what you can influence – the future!

If your life had absolutely no limits and you could have it all and do whatever you wanted, what would you choose to have and what would you choose to do?  I really want to know what are your thoughts on this. You can share your insights by joining the conversation in the comment section below 
Comments