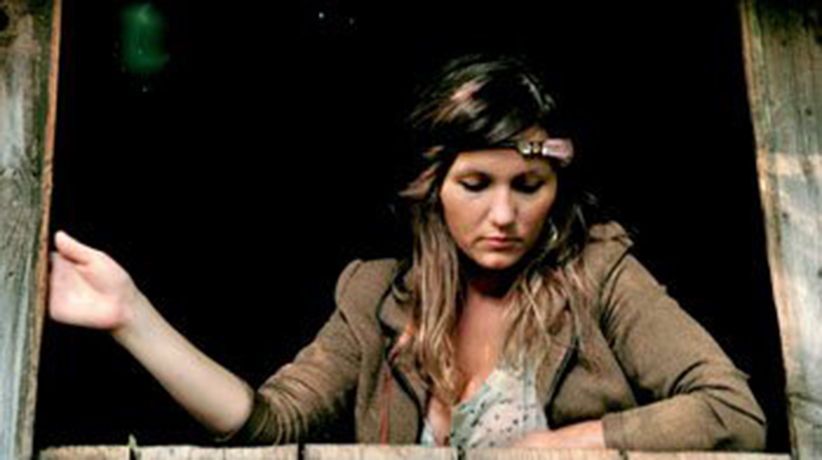 People say they want to be happy, people say they want to live a stress-free life, but a lot of times they don't act congruently with these words. It's one thing to say you want something and a totally different thing to act upon that thought. It is a big difference between thinking and doing.
Even though you say that you want all that is good in your life, your actions might take you in a totally different direction, and unfortunately, not the right one. Here are some things that people do, consciously or unconsciously, to achieve more stress and unhappiness in their lives.
16 Guaranteed Steps Towards a Stressful and Unhappy Life
1. Allow others to control your life
Let your mommy, your daddy, your friends, and spouse… all the people you interact with, to tell you what to do with your life. Give them all your power, and allow them to run your life, based on what they think is best for you.
2. Ignore your inner calling
You know those unique gifts and talents that you were born with? Pay them little or no attention at all. Who cares if you have an incredible voice; who cares if you can paint like no other; who cares if you are really good at helping others? Ignore them all, let them go to waste, and get a job that will bring you good money, a job that you will be envied for, like a lawyer for example, or a doctor. Who cares if you will like it or not, who cares if you will enjoy doing it; who cares if you will be happy or not? In the eyes of the world you will be SOMEBODY, somebody important. Live for others, not for yourself.
3. Remember to always compete with others
You want to be the best, you want to be number one, better than everybody else. Life is a race, and only the best win. It's you against the world, so keep on fighting, waste all your energy in the wrong direction. Struggle, get frustrated, get mad, get angry!
4. Don't exercise
Only those who don't have better things to do, exercise. Hard working and really productive people like you have no time for nonsense. Time is money!
5. Work long hours
If you want to be SOMEBODY, you have to work hard, and you have to work long hours. Resting is for lazy people, but not for you.  You are the one whose going to become number one, not them! Work, work and again work! All work and no play. "I will sleep while I'm dead" that's your slogan!
Hold on to grudges. Don't you even dare to forget what he did to you, and what she did to you; and how they all made you feel; how they all mistreated you. Let your body be poisoned by all that anger and resentment.
You really are a victim. The whole world has something against you, and there is nothing you can do. You have no control over what they say, over what they do, and over how they are making you feel. You are just one, and they are so many… You poor thing.
8. Eat junk food
Cooking?!?! What?!?! Who is so crazy to cook when we have so many fast foods? You pay, they give you your food, it's fast, it's simple, it's a lot cheaper, and you don't have to waste your time by going to the market, buying all those things that they call vegetables, fruits, and other crazy stuff. You are so smart for figuring this out… All that counts is you feeling good while eating that junk food, saving time and money, how would your body respond to all that poison is a different story.
Let your fears take over, allow them to control you and every step you take, or I should say, every step you won't take. Get stuck, be mediocre, be unhappy!
10. Use labels for everything
Judge and reject everything you don't understand, and everything you know nothing about, especially those people who are different than you; those people who do things in a different manner then you do them; people who dress different than you do; people who have a different skin color… people who have a different way of thinking, and so on. Reject everything, knowing that you are right and they are wrong; you are good, and they are bad; you are smart, and they are not!
11. Grow older, not wiser
Let your life be the same in your 50's as it was in your 20's and 30's and 40's. Repeat the same mistakes over and over again; become a bitter old man/lady, and whatever you do, don't stop whining. Grow old, not wise!
12. Stay in the tribe
Stay in the tribe, be like everybody else, blend in, and whatever you do, don't stand out! Be untrue to yourself and everybody around you until you lose your identity, completely! Play a different role each and every single day, wear different masks, be fake, be a copy of everybody else!
even the weather, and get frustrated every time things don't go the way you want them to go.
Things and people, they are the ones who can make you complete and whole, they are the ones who can really make you happy, without them you will be nothing.
Focus on that which is negative, always! Keep a negative attitude; look for faults, in yourself and others; expect the worse from life.
Work on pleasing everybody, except your own person.
~love, Luminita💫
Comments