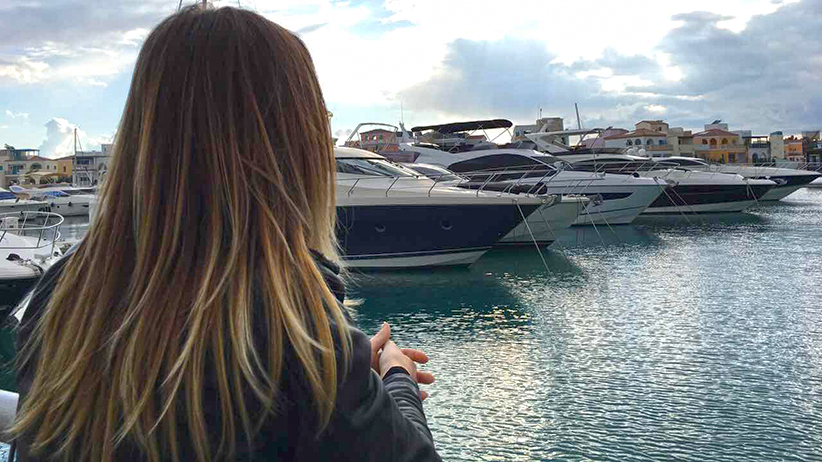 You know those days when you wake up feeling so good,  knowing that your day is going to be more than just perfect? You have a big smile on your face, the Sun looks brighter than usual, the grass is greener, and the people are a lot friendlier. Do you know what I'm talking about? We all had days like this, and some of us are probably experiencing them right now.
On days like this, you feel smarter, more confident, thinner, a lot more beautiful, and your level of self-esteem and your value is way higher than usual. But is that really true? Are you more of a person on those days, or it's all just an illusion? What about the days when you are feeling down, blue or depressed? Are you less of a person when that happens? What's your value on those days?
Quality Thinking Equals Life Quality
Do you see where I'm going with this? The quality of our thoughts determines the quality of our feelings, and based on those feelings we see ourselves as being good for something, or not that good. Unfortunately, you and I know that a lot of our thinking is negative and repetitive, and of course, our feelings and emotions will also be negative. No wonder there are so many depressed people in the world. If you choose to believe all the crazy thoughts that go through your mind on daily bases, you will be miserable for as long as you'll live. Look around you, and if you pay closer attention to the people you interact with, you will realize that most of them are lacking self-esteem and self-love. If self-esteem and self-love are missing from your life, you can really say that you have nothing, nothing at all.
"I'd rather be able to face myself in the bathroom mirror than be rich and famous." Ani DiFranco
There should be classes in school where they teach young children not to believe everything that goes through their minds because I believe that's where it all starts. There should be classes where they teach young children about self-esteem and self-acceptance, about self-love, not about competition and comparison. Being true to yourself is one of the smartest choices we make during our lifetime. You should always look for ways to please yourself and only then to please those around you, and this is not about being selfish, but rather about knowing yourself and being true to your own needs and desires. If you aren't happy, how can you expect to make others happy? You can't give others something you don't have for yourself.
If your thinking is polluted and distorted, chances are that you will not feel too good about yourself, and because you don't feel good about yourself, you will make sure that others will feel the same way as you do. Yes, there are people who do that. If they feel miserable and you don't, they will try to drag you down with them. I guess they need some company in their clouded world.
Can you imagine what the world would look like if we all knew exactly what we're really worth; if we all knew how valuable, and unique we are? How would all of these companies, who are always trying to sell us all kind if STUFF, in order for us to feel better about ourselves, would ever survive? Funny isn't it?
They need depressed people, they need people who feel lost, who have no identity, a low level of self-esteem, people who see themselves as being fat, ugly, stupid, etc. , so they could sell them all of their magical products. This product will make you thinner, this one smarter, this one will bring you, women, this one will make you look 20 years younger, this one will make you happy, this one will give you energy for 5 hours, this one will get rid of your stupid genes, this one will make you lose 30 pounds without even exercising, this one will make you successful, this one rich and famous, this one beautiful, this one more confident, this one will help you get rid of your depression, this one will help you discover who you are, and so on… and then you're fixed, you can finally be happy. It's crazy, humans are crazy.
The people who have a high level of self-esteem, know exactly how much they value, and whether they have crazy thoughts going through their mind or not, they know how to select them, and to only choose those thoughts that empower them. Their value doesn't go up and down based on their moods, and no matter what they are thinking or feeling, no matter what happens around them, they remain always and forever the same valuable human being that they have always been. They remain the same. Does the same happen to you?
If you have a hard time at work with your boss for example, who's trying to make your life a living hell, you don't go home and repeat the whole story to your husband, your wife or kids, your mother, your father, your cat, your rat. Why not? Because it will only make things even worse, and because it will make you feel more horrible than you already do. Just listen how beautiful Wayne Dyer puts it:
"Real wisdom is avoiding all thoughts that weaken you." Wayne Dyer
It's true, and the best part is that we can all learn how to do just that, and to only pick those thoughts that make us feel good about ourselves, those thoughts that give us power and strength to do the things we love to do.
~love, Luminita💫t
Comments