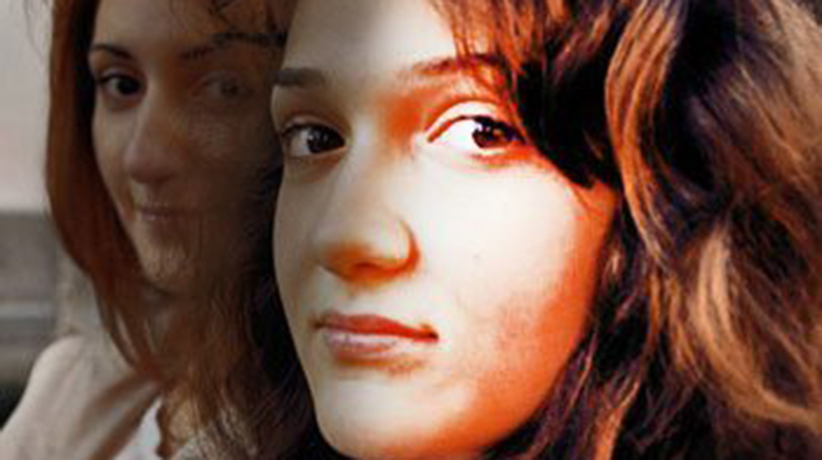 "You are always a valuable, worthwhile human being, not because anybody says so, not because you're successful, not because you make a lot of money, but because you decide to believe it and for no other reason."  Wayne Dyer
You know, I am not afraid of change, I am not afraid of stepping into the unknown, my real self isn't but my ego is, and even though I know change is good for me, even though I know that in change lies my freedom, my opportunity for growth, I have moments when I struggle, I have times when my ego gets so loud and I get overwhelmed by everything, and I feel like, the best thing I can do is stay where I am for the rest of my life.
What's the point in changing anyway?
There's nothing change can do for you. What would you lose if you remain the same? Nothing, so why bother?
Of course, the ego is very good at coming with excuses, the ego is excellent at coming with all kind of crazy ideas why we shouldn't change, why we should remain the same, and even though a lot of us can make the difference between their real self and their ego, a lot of times we start having doubts about ourselves because of this crazy voice.
We start having doubts about whether we are capable of achieving our dreams, our goals or not. So many of us give up because of this voice, we give up on our hopes, on our dreams, choosing to believe everything our ego tells us.
Don't Let Your EGO Take Over Your Life
It's very strange because I am a positive person, and when I say positively I am not talking about being positive in the sense that I put a crazy smile on my face pretending to be happy, while on the inside I am dying, no, not in this sense. I am very peaceful, loving and caring toward myself and the world around me, but there are times when I start acting pretty strange.
I start seeing things from a different perspective, in a very negative way, and I get this crazy feeling that things are getting worse and worse and that everything in my life is meaningless; I start seeing everything from a totally different perspective, and unfortunately, not a pleasant one. It's strange to watch yourself having all these thoughts, thoughts that you don't even identify with, not understanding how is it possible for you to have them, not understanding how in the world can you think the way you do?
You know who you are, you know those thoughts are not you, and you ask yourself: "Who is this crazy person; what is it that's making me think all of these negative and self-defeating thoughts? Where are these thoughts coming from?"
Whether you know it or not, that's not you but rather your ego talking, and unfortunately, we can't get rid of our ego so easily, can we? But what can we do when situations like these arise? What can we do when our ego takes over and we feel like there is nothing that can get us back to how we once were, there's nothing that can get us back to being happy, peaceful and serene?
First of all, you need to understand that all that negativity, all your polluted thinking, all your limitations, all your beliefs, and all those negative ideas about yourself, about your level of self-worth, all those ideas about what is possible and what is not possible, etc. , those are not you, they are not who you are, and it will be a mistake to identify yourself with any of them.
Did it ever happened to you to work on something, to start cultivating a new and positive habit maybe, and suddenly, you started hearing this voice inside your head:
"You can't do it! Who do you think you are? Don't you know how stupid you are? You forgot what your IQ is?
Come on!
Can't you see how pathetic you look? You will fail anyway, so why bother? Can't you see how everybody is already laughing because of your failure? Do you want everybody to laugh at you? Stop now and you will be spared of embarrassment. "
And of course, most of us will stop here, choosing to listen to their ego, and choosing to believe this crazy voice and all those negative thoughts about themselves and their capabilities.
Personally, I have times when I get so tired of my chatterbox, so tired of all the noise in my head, and I catch myself telling: "I can't stand myself anymore. What in the world is wrong with me? " It gets really tiring sometimes, yes, your ego does that to you. The ego makes a lot of noise, a lot of noise and no music.
Another thing you could do whenever you hear this voice inside your head, whenever you hear this voice telling you all kind of crazy things, telling you that you are worthless, that you can't do this or that, that your life sucks, that you will always be a loser, that nobody will like you, that you will never get where you want to get in life, etc. , try not to resist those thoughts, but rather watch them, listen to whatever they have to say and tell yourself: "Oh, look. My ego is, here again, trying to make me believe something that is not real.
Hello Mr. EGO! I see you are having fun, again!" Laugh at it, and whatever you do, don't resist it, because resistance will make things even worse. You know who you are, you know your real value, you know you are just like that that created you, me and this whole world, and whatever you do, don't let your ego convince you otherwise.
These negative thoughts just come and go, just like a summer rain, just like a storm, just like a tornado, they come and they go, and after they're gone, the Sun will start shining, just like it always does.
The best thing you can do is to look at this voice, look at your ego, look at your false self,  as a crazy person. You don't fight a crazy person, right? You just allow it to be exactly as it is because the moment you decide to fight it, you are in fact telling yourself that you are also crazy, and we both know that's not true.
Observe your negative thoughts, observe your chatterbox and whatever you do, don't identify yourself with your them, don't identify yourself with your ego, your false self, and the moment you will be able to do that, there will be nothing for you to fear.
~love, Luminita💫
Comments